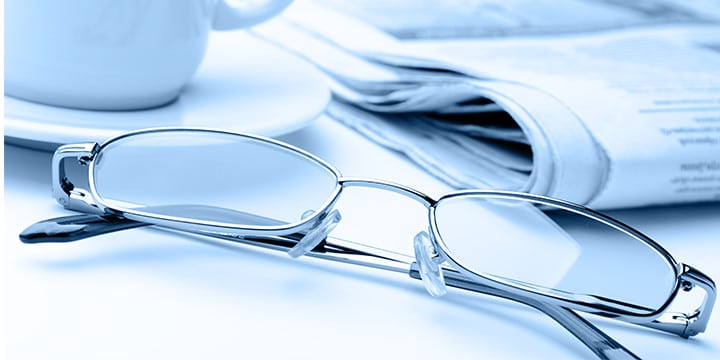 Dicks Warned by GAO
11-10-11, Larry Killion, Tea Party Patriot citizen journalist.
A Government Accountability Office report has questioned aspects of an Air Force and National Reconnaissance Office plan to buy eight booster cores a year from 2013 to 2017. That will cost about fifteen billion dollars. The booster core is the main component of a rocket.  The Pentagon "partially concurs" with the GAO's recommendation to reassess the length of the block-buy contract.
According to the GAO report sent to Representative Norm Dicks, a Democrat from Washington, and Representative C.W. Bill Young, a Republican from Florida, "Some subcontractor data needed to negotiate fair and reasonable prices are lacking…. The expected "block buy" may commit the government to buy more booster cores than it needs, and could result in a surplus of hardware requiring storage and potentially rework if stored for extended periods."
Ronald Jost, deputy assistant secretary of defense, wrote in a response included in the GAO report, "Getting certified cost and pricing data is sometimes impractical.  It is not likely the prime contractor or the DOD will be able to obtain certified cost or pricing data for the Atlas V RD-180 engines, which are purchased from a Russian company."
At a time when many areas of the country are experiencing plant closings and the transfer of American jobs overseas, Rep. Norm Dicks has joined an effort in the House of Representatives to encourage the retention of U.S. manufacturing jobs. 
Having fought to keep the Air Force refueling tanker contract from going to a French company, Dicks said, "I believe that the entire U.S. government should re-orient itself to assure that every effort is made to support and encourage American manufacturing, especially in areas like aircraft production, where U.S. technology sets the world standard."
The GAO report on the rocket booster cores comes as the Air Force is finishing a procurement strategy for missions to launch national-security payloads, such as reconnaissance satellites. United Launch Alliance LLC is the government's sole provider of military and spy satellite launches.  ULA is a joint venture of Lockheed Martin Corp. and the Boeing Co.  They buy engines under commercial subcontracts, which limit cost and pricing information available to the government, according to the GAO report.
We have not had access to cost and pricing data for subcontractor hardware such as engines on the booster cores "for over a decade," the report states.  Defense auditors believe that without certified cost or pricing data on the booster cores, our program contracting officials have an inadequate basis on which to negotiate launch contracts.  Less than half the missions planned in recent years actually launched, according to the GAO.
The Air Force believes a wave of satellite payloads will be ready for launch in the near future, as satellites previously delayed are nearing delivery and will require launch vehicles at an unprecedented rate, according to the report.  There was no response from local Tea Party Leaders on this issue but Republican Candidate Ron Sauerwein, who is running against Dicks in the next election, had something to say on the matter.
Candidate Bob Sauerwein said, "It is stunning how we pay to build it and then we pay again to purchase it. Free Markets?  I am against this purchase as it allows our defense systems to be created by our enemies. 1. Since when do we need Russian made booster rocket engines?  Doesn't this give the Soviets an advantage over us?  2. Norm, as the ranking democrat on the house armed services committee, voted to reduce the military budget by 800 billion and now we are looking at another 500 billion. I think that we should return the 800 billion and not cut another 500 billion from our defense budget before even thinking about buying new booster engines. 3. As for open markets: Absolutely.  I believe in free enterprise that is FREE enterprise, open the doors for AMERICAN companies to develop and produce our engines and weapons, not our enemies. 4. Let's not pay companies to develop, rather let's buy after they have developed the systems. After all this is how we operate in a free market: First you build a better mouse trap then someone buys it. It is stunning how we pay to build it then we pay again to purchase it. NO MORE. These are things that Norm has been a part of for over 34 years and it needs to end now."
When asked about the GAO proposed reassessment of the purchase of rocket boosters from ULA and why we cannot buy American made rocket boosters, Rep. Dicks responded that both Congress and the Administration articulate a policy of "assured access" to space.  He said, "ULA produced the Evolved Expendable Launch Vehicle (EELV), which consists of the Boeing Delta IV rocket, and the Lockheed Martin Atlas V. The EELV is the primary launch vehicle for U.S. military and intelligence satellites, as well as civil and commercial satellites. It has an impressive record of accomplishment, including achieving 100 percent mission success over 54 missions of high-value payloads."
Congressman Dicks said, "The Department of Defense, with other federal agencies, has focused on developing a more efficient, more cost-effective acquisition strategy for the EELV program that will stabilize the nation's industrial base.  The strategy proposed is the Block 40 acquisition strategy… estimated to provide the government a savings opportunity over the 2013-2017 timeframe of approximately $900 million from the 2012 budget request.  Many in Congress have supported this effort."  He continued, saying, "Other Members, citing the recent GAO report, have stated that DoD does not have important information needed to make informed decisions in developing a new acquisition strategy for EELV… and feel DoD needs to pause all activity until a full review of the concerns raised by the GAO is completed.  In response to GAO's report, DoD has stated that the decision on specific contractual quantity and period of commitment will be balanced among price, operational requirements, budget realities, and the potential for new entrant competition."
On the "Buy American" question, Rep. Dicks said, "In October, DoD, in partnership with NRO and NASA, published a coordinated certification strategy for new entrants into the launch market. DoD feels this strategy is the best balance of ensuring reliable access to space while encouraging competition and innovation in the launch industry.  In regards to the Russian RD-180 main engines used on the Atlas V rocket…  As these programs were conceived to support United States government launches as well as commercial launches, it was arranged for the RD-180 to be co-produced by Pratt & Whitney. However all production to date has taken place in Russia. The engine is currently sold by a joint venture between the Russian developer and producer of the engine NPO Energomash and Pratt & Whitney, called RD AMROSS."