TPPCF FB Lunch break live September 24, 2018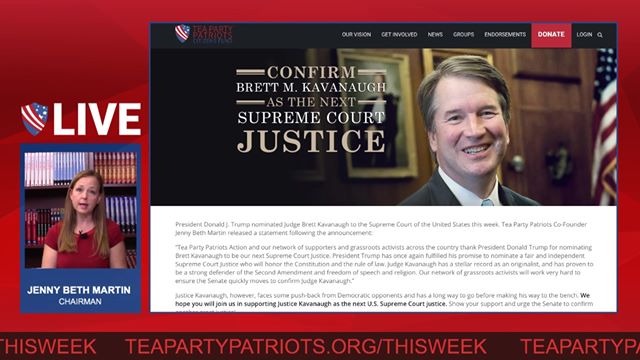 I stand with Brett. Do you?
Join us to learn how you can help stand for Brett Kavanaugh on this week on TPPCF's Lunchbreak Live!
Also, on deck: 11th-hour allegations against SCOTUS nominee Brett Kavanaugh have serious credibility problems; do Democrats care? …
Congress prepares to fund some of the government for a year, the rest for a month, so the House can get out of town …
Is Deputy Attorney General Rod Rosenstein about to be fired? All this and more!