Tea Party Patriots Live – Monday, March 5, 2017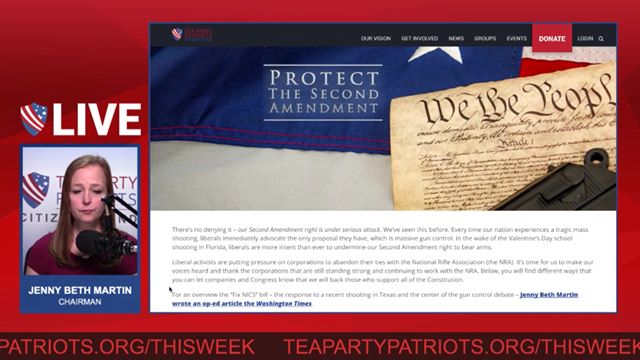 The Supreme Court is active on labor law and free speech, on ending President Obama's illegal DACA program, and a new lawsuit is filed to overturn Obamacare. Join us now for details and the call to action with Lunch Break Live with Tea Party Patriots Citizens Fund.
Also, check out our list of companies standing by the NRA and sample tweets to stand for the Second Amendment in our call to action page.
Please be sure to share this FB Live session with your FB friends.
The call to action is at teapartypatriots.org/ThisWeek.