Tea Party Patriots Live – Monday, March 12, 2018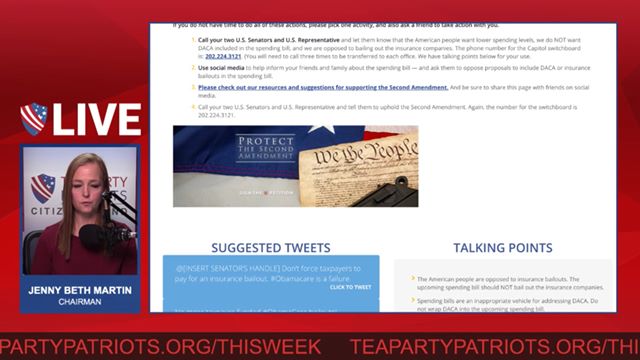 The White House issues new school safety proposals, President Trump to meet with North Korea, the President shows a spine of steel on tariffs, will Congress bailout Obamacare? Learn about this and more on today's Lunch Break Live with Tea Party Patriots.
Click share so that your Facebook Friends can see this Facebook Live session too.
Ask your questions in the chat log.
For this week's call to action, go to TeaPartyPatriots.org/ThisWeek.