Tea Party Patriots Weekly Report from Washington for 09/13/15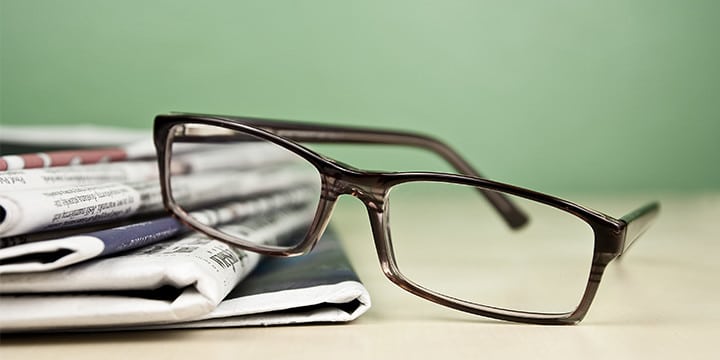 CALENDAR:
The House is out of session for Rosh Hashanah, and will return on Wednesday, with no votes scheduled before 6:30 PM. Then they will stay in session through Friday.
The Senate will return on Tuesday, and stay in session through Friday.
LAST WEEK ON THE HOUSE FLOOR:
The House came back into session on Tuesday. They took up five bills on the Suspension Calendar. Four of them passed by voice vote, and the fifth passed by a vote of 388-2, with 43 "No Votes."
On Wednesday, the House was scheduled to take up H.J.Res. 64, offered by House Foreign Affairs Committee Chairman Ed Royce of CA, disapproving of the Iran nuclear agreement transmitted by the President to Congress on July 19. But that morning, at a House GOP Conference meeting, conservatives in the Conference – emboldened, they told us, by the protest we had scheduled for just a bit later in the day – rebelled, and demanded that the Leadership change their plans. The House GOP Leadership, realizing they didn't have the votes to pass the Rule for the resolution of disapproval, relented, and pulled the bill. Later that day, several Members of Congress who addressed the crowd on the West Lawn of the Capitol thanked the audience for braving the heat and said it was the protest crowd that had changed the minds of the Leadership.
So, instead, the House moved three different legislative vehicles on Thursday and Friday:
First they considered H. Res. 411, offered by Mike Pompeo of KS, finding that the President has not complied with section 2 of the Iran Nuclear Agreement Review Act of 2015. Section 2 is the section that requires the President to transmit to Congress within five days of concluding an agreement 1) the text of the agreement and all related materials; 2) a verification assessment on Iranian compliance; and 3) a certification that the agreement meets U.S. non-proliferation objectives and does not jeopardize U.S. national security, including not allowing Iran to pursue nuclear-related military activities.
What they were talking about is the side deals entered into between Iran and the International Atomic Energy Agency. The President never transmitted the side deals to Congress, and, therefore, is in violation of the law he signed just a few months ago – the one that passed the House with 400 votes, and the Senate with 98 votes.
Not surprisingly, H. Res. 411 passed the House by a vote of 245-186.
Then the House began debating H.R. 3461, to approve the Joint Comprehensive Plan of Action, signed at Vienna on July 14, 2015, relating to the nuclear program of Iran. This was a maneuver to put the President's deal on the floor, and force Democrats to show their hand. Again not surprisingly, this bill went down to defeat on Friday by a vote of 162-269, with 25 Democrats crossing over to vote against it, and one Republican – Thomas Massie of KY – voting "Present."
Then the House took up H.R. 3460, to suspend until January 21, 2017, the authority of the President to waive, suspend, reduce, provide relief from, or otherwise limit the application of sanctions pursuant to an agreement related to the nuclear program of Iran. That bill passed by a vote of 247-186, with two Democrats – Juan Vargas of CA, and Gwen Graham of FL – joining all the Republicans in support.
NEXT WEEK ON THE HOUSE FLOOR:
On Wednesday, the House is scheduled to take up 13 bills under the Suspension Calendar.
Then on Thursday and Friday, they'll vote on two Planned Parenthood measures – H.R. 3134, offered by Diane Black of TN, the Defund Planned Parenthood Act of 2015, and a bill yet to be numbered, the Born Alive Abortion Survivors Protection Act, to be offered by Trent Franks of AZ.
The Defund Planned Parenthood Act is quite simple. It simply "prohibits, for a one-year period, the availability of federal funds for any purpose to Planned Parenthood Federation of America, Inc., or any of its affiliates or clinics, unless they certify that the affiliates and clinics will not perform, and will not provide any funds to any other entity that performs, an abortion during such period."
We'll have more to say on that in a few moments.
LAST WEEK ON THE SENATE FLOOR:
On Tuesday of last week, the Senate came back into session and voted on a judicial confirmation. It passed by a vote of 96-0.
On Wednesday, the Senate began debating S. Amdt. 2640, the motion to invoke cloture on the McConnell Amdt. No. 2640 to H.J. Res. 61, the vehicle for the Iran deal vote. That was the parliamentary language describing the Senate's attempt to invoke cloture on the Motion To Proceed to consideration of the Senate's resolution of disapproval of the President's deal with Iran. But the motion to invoke cloture failed by a vote of 58-42, with all Republicans and four Democrats voting to take up the measure and 42 Democrats voting against. For the record, the four Democrats who acted as Patriots were Sens. Cardin of MD, Manchin of WV, Menendez of NJ, and Schumer of NY.
Majority Leader Mitch McConnell refiled cloture, and the Senate will vote again next week.
NEXT WEEK ON THE SENATE FLOOR:
The Senate will open for business on Tuesday at 1 PM, and will resume consideration of H.J. Res. 61. At 6 PM, the Senate will conduct a second cloture vote on the McConnell substitute amendment.
THE AGENDA:
There are six legislative days left in the 2015 Fiscal Year. Not a single one of the 12 appropriations bills used to fund the government has passed both houses and been sent to the President, and even if one or more had, it wouldn't have made much difference, because he has threatened to veto them all if the Republicans don't agree to break the Sequester spending caps set into law by the Budget Control Act of 2011, the only measure passed since Barack Obama has been President that actually controls spending.
And keep in mind that Pope Francis will be visiting Washington this month, and that's going to have an impact on both the timing and the content of the spending debate.
But the spending debate isn't the only thing on the agenda for the next few months. In addition, Congress has until October 29 to renew federal highway spending programs. And then there are what are called "tax extenders" – more than 50 temporary tax breaks for business and individuals expired at the beginning of the year, and Congress will find a way to extend those breaks so taxpayers can claim them on their 2015 taxes when they file next year. How do I know that? Because it's an annual ritual. Plus, Congress will have to renew the Federal Aviation Administration's authority to spend money.
And sometime before October 30, we're likely to see a vote on a bill to raise the debt ceiling, and we've still got the possibility of a reconciliation bill that repeals ObamaCare, either in whole or in part.
So anticipate a short-term Continuing Resolution that buys Congress some time to figure out how they're going to fund the government next year. The question is, will that C.R. include a prohibition on funding for Planned Parenthood? At this point I'd bet yes, the first version that comes from the House likely WILL contain such a prohibition, for the simple reason that 31 Republicans have now signed Mick Mulvaney's letter to the Leadership declaring that none of them will vote for a spending bill that continues to fund Planned Parenthood, AND the House Freedom Caucus – which has at least 40 members now – also came out against funding for Planned Parenthood in ANY spending bill. So the House will likely pass a C.R. without funding for Planned Parenthood, and then it will go to the Senate, where it will likely die, because Harry Reid and his Democrats will filibuster it – IF Mitch McConnell schedules it for precious floor time. And then we'll be into our next game of Shutdown Chicken.
CLINTON EMAILS:
Bryan Pagliano, the former Clinton campaign aide who installed the private server in Hillary Clinton's home, pleaded the Fifth Amendment on Thursday before the House Select Committee on Benghazi. The committee had prepared 19 pages of questions. The committee will now decide whether or not to offer Pagliano immunity in exchange for his testimony, which would compel him to furnish evidence in their probe. Sens. Chuck Grassley and Ron Johnson suggested that very remedy last week in a letter to Pagliano's attorney, and the attorney responded favorably, saying Pagliano would cooperate with a committee investigation if he got immunity.
Meanwhile, two other Clinton aides – former chiefs of staff Cheryl Mills and Jake Sullivan – testified before the House Select Committee last week. And Huma Abedin will testify before the committee in October, before Hillary's own testimony, currently scheduled for October 22.
This is getting serious. We now know for certain that Clinton's emails contained classified information, and we know that at least some of that classified information was the kind of information that was classified the moment it was created, just by virtue of its very properties, before anyone needed to slap a "Classified" label on it. For instance, information gathered in a conversation between a U.S. Government official and an official of a foreign government is by definition classified, simply by virtue of its existence.
And to make matters even more interesting, Platte River Networks – the company that managed Hillary's private email server – said it has "no knowledge of the server being wiped," according to yesterday's Washington Post. So it's possible investigators may well be able to recover some or all of the 31,000 emails her attorneys deemed "personal" and deleted from the server.
EX-IM:
Just because I think it's healthy for us to gloat every now and then over our victories, I am pleased to remind you that the Ex-Im Bank's funding stream is still as dry as my sense of humor. It is not merely arid; it is a virtual fire hazard.
But don't think this fight is over. The other side is gearing up for another run at it, and they're raising the stakes and increasing pressure on key players. General Electric, for instance, dropped Dallas from the list of prospective sites for a new corporate headquarters that would have employed a lot of people as payback against Jeb Hensarling, the Chairman of the House Financial Services Committee who's been leading the opposition to Ex-Im funding.
Moreover, both GE and Boeing have stopped giving campaign cash to Ex-Im opponents, including House Majority Leader Kevin McCarthy. The National Association of Manufacturers  — led by Jay Timmons, who previously served as chief of staff to Governor and then Senator George Allen before taking over the National Republican Senatorial Committee – has gone even further, halting all political fundraisers so it can "prioritize" its resources to get Ex-Im reauthorized. By taking money away from their own supporters, they're hoping they can persuade their supporters to lean on their opponents. They are not going down without a fight.
IRAN:
In case any of you were under a rock for the last three weeks, Tea Party Patriots staged a major protest at the Capitol last Wednesday. 10,000 people braved what my iPhone told me was 95 degrees at 2 PM, an hour into the protest. They came to hear a bevy of speakers, and they got an earful – Mark Levin, Glenn Beck, Ted Cruz, Donald Trump, Phil Robertson of "Duck Dynasty," and the former Governor of Alaska, along with more than a dozen Senators and Congressmen and others. As I mentioned above, several of the Members who spoke credited the rally with helping change the House GOP Leadership's minds about precisely what legislative vehicles they would use to register opposition to the deal.
In addition to the protest and what happened on the floor of the House and Senate last week, you should know that Sens. Mike Lee, Pat Toomey, and Ron Johnson last Thursday introduced S. Res. 251, a resolution expressing the sense of the Senate that the congressional review provision of the Iran Nuclear Agreement Review Act of 2015 does not apply to the Joint Comprehensive Plan of Action because the President failed to transmit the entire agreement as required by such Act, and that the JCPOA would only preempt existing Iran sanctions laws as "the Supreme Law of the Land" if ratified by the Senate as a treaty.
We have no indication that Sen. McConnell plans to take up S. Res. 251. But, on the other hand, we also have no indication he will not. Right now, he's scheduled a vote on a re-filed cloture motion on H.J. Res. 61, but he could always add something else if he wanted to.
This idea of refusing to sanction the deal because the President has failed properly to transmit all the documents related to the deal, including the side deals between Iran and the IAEA, seems to be picking up steam. The House GOP Leadership is fully on board – Speaker Boehner actually said last week that filing a lawsuit against the President is a live option – and increasing numbers of Senators seem to be following this course.
GOP Senators' anger at the filibuster by Senate Democrats is so palpable that Marco Rubio said last week that any and all measures should be used to stop this deal, and even John McCain said McConnell should consider invoking the nuclear option to move the legislation to the President's desk. But that's likely not going to happen, because the President would surely veto the legislation, and there just don't appear to be enough Democrat votes to override that veto. It looks increasingly like a lawsuit seeking to prevent the President from lifting the sanctions is the best route for the opposition.
One other thing I want to make sure you know about the Iran deal – in the midst of all the back-and-forth over the last few weeks, the Wall Street Journal published a fascinating piece on Tuesday that revealed that Hillary Clinton, in her last months as Secretary of State, in their words, "helped open the door to a dramatic shift in U.S. policy toward Iran: an acceptance that Tehran would maintain at least some capacity to produce nuclear fuel, according to current and former U.S. officials."
The story goes on: "In July 2012, Mrs. Clinton's closest foreign policy aide, Jake Sullivan, met in secret with Iranian diplomats in Oman, but made no progress in ending the dispute over Iran's nuclear program. In a string of high-level meetings here over the next six months, the Secretary of State and White House concluded that they might have to let Iran continue to enrich uranium at small levels, if the diplomacy has any hope of succeeding."
OBAMACARE:
A federal district judge ruled last week that the House has standing to sue the President. That's big news, because the courts have historically refused to get involved in what they call "political questions" in dispute between the executive and legislative branches – and the fact that a federal district judge overruled that history and ruled that the House had standing gives hope to those suggesting a lawsuit be filed by the House against the President over the Iran deal.
Specifically, the court ruled that the House can challenge the Administration for its decision to spend what the House called "billions of unappropriated dollars" to support the ACA. That's a reference to the $175 billion the Administration began paying to insurance companies with money that was requested by the Administration but never approved by Congress.
PLANNED PARENTHOOD FUNDING:
The House will vote next week on H.R. 3134, the Defund Planned Parenthood Act, a stand-alone bill that would prohibit federal funding of Planned Parenthood for a year unless it certifies that none of its affiliates perform abortions. But that's not enough for many conservatives in the House and Senate, who think this is nothing more than a show vote. They want to include language prohibiting federal funding of Planned Parenthood in any Continuing Resolution, whether short-term or long. This is going to be a big one, so stay tuned.
PARTING SHOTS:
So, what do you do if you're a former rock star whose band broke up years ago, and you haven't had a hit since before the turn of the millennium, and you find out from the press that a 28-year-old song of yours was used as bumper music at a protest to intro a presidential candidate you despise? Well, if you're Michael Stipe of the alternative rock band R.E.M., and you find out your 1987 song "It's the End of the World As We Know It (And I Feel Fine)" was used to introduce Donald Trump at the Tea Party Patriots' Capitol protest against President Obama's bad Iran deal, you don't bother to ask who made the decision to use that particular piece of music, and you don't bother to wonder why that particular piece of music was chosen. You just launch a rant on Facebook about sad, pathetic little men using your music, and in doing so, prove once again the wisdom of Abraham Lincoln's adage that it's better to keep your mouth shut and be thought a fool than to open it and remove all doubt.
For the record, neither Donald Trump nor anyone on Donald Trump's campaign had anything to do with choosing the bumper music that was used to introduce him. That was a decision made by us at Tea Party Patriots, and we chose it because we believed it to be an apt description of the entire Trump phenomenon – his continued ascent, despite the best predictions of the Conventional Wisdom, truly represents The End of the World As We Know It.
SUGGESTED READING:
TEA PARTY PATRIOTS/JENNY BETH MARTIN:
RC: Trump, Cruz, Palin, Conservatives Rally To Oppose Iran Deal
Politico: Trump Storms Washington
Newsweek: Donald Trump, Ted Cruz Lead Tea Party Rally Against Iran Deal
CBS: Ted Cruz: 'Americans Will Die' if Iran Deal Goes Through
Breitbart: ***Live Updates*** Palin, Trump, Cruz, Mark Levin Headline Stop Iran Rally
RC: Trump, Cruz, Conservatives Fire Away at Republican Leaders on Iran
WaPo: Frustrated Conservatives Take Aim at Iran Deal — and the GOP
C-SPAN Coverage of the Protest
AGENDA:
Hill: Van Hollen: Tea Party Will Be Obstacle To GOP Funding Strategy
RC: McConnell Expects To Cut Budget Deal, Avert Shutdown
Hill: Obama Calls For Congress To Pass Budget To Avoid Shutdown
AP: Iran, Budget, Highways & National Debt Are On Top As Congress Returns
AP: Plenty On Fall Plate Of Congress
CLINTON EMAILS:
FOX: Exclusive: State Department Released Clinton Email Had Classified Intelligence
Breitbart: Benghazi Witness Says US Provided Arms To Jihadists Who Killed Americans In 9/11 Attack
WT: Clinton's Emails Contained Spy Satellite Data On North Korean Nukes
WT: Clinton Emails Overwhelming Obama Administration
NRO: Clinton Emails Were Born Classified
WaPo: Staffer Who Worked On Clinton's Private Email Server Faces Subpoena
WSJ: Hillary Clinton Aide Bryan Pagliano Invokes Fifth Amendment in Email Probe
Politico: Clinton Confidants Set For GOP Grilling
Politico: Benghazi Panel Denied Hillary's Ex- Aide Request To Testify Publicly
Hill: Hillary Clinton Refuses To Apologize For Email Choices
WE: Clinton: I Don't Need To Apologize For Using A Private Email Server
NYT: Second Review Says Classified Information Was In Hillary Clinton's Email
WE: Hillary Clinton Apologizes For Email Scandal
NYT: Hillary Clinton's Long Road to 'Sorry' Over Email Use
WT: Senators Consider Immunity To Get Clinton Aide To Testify In Email Scandal
Hill: Clinton Aide Abedin To Testify In Benghazi Panel
WaPo: Tech company: No Indication that Clinton's E-Mail Server Was 'Wiped'
Hill: Server Company: Deleted Clinton Emails May Be Recoverable
DEBT LIMIT:
Politico: 2015 CBO Says Debt Ceiling Will Be Hit In December
Hill: CBO: USA Could Hit $181 Trillion Debt Limit In Mid-November
WaPo: Treasury Stands by Its Debt Limit Deadline
EX-IM BANK:
RC: Hensarling's Ex-Im Bank Opposition Cost Dallas
IRAN:
Hill: Pelosi In Overdrive To Save Obama's Iran Nuke Deal With Iran
Capital Gazette: Anti-Iran Deal Protest To Be Held Outside Mikulski's Annapolis Office
Breitbart: How Grassroots Activists Can Stop The Iran Deal Starting Today
Politico: White House Pushes For Iran Deal Filibuster
Hill: Anti-Iran Deal Groups To Hold DC Rally September 9th
RC: Ted Cruz Invites Donald Trump To Anti-Iran Deal Rally On Capitol Grounds=
Hill: Trump And Cruz To Hold Joint Anti-Iran Deal Rally On Capitol Hill
Daily Mail: Trump, Cruz Will Co-Host September 9 Event To Blast Iran Nuke Deal As Trump Hints At Swearing Off 3rd Party Run
Hill: DNC Chairwoman Blocks Iran Resolution At Party Meeting
Hill: Republicans Plot Counterattack To Iran Filibuster
Hill: Glenn Beck To Appear At Anti-Iran Deal Rally Next Week
Breitbart: Mark Levin To Speak At Stop Iran Rally On September 9th
Hill: The Iran Deal Must Be Stopped And We Can Do It
NRO: Review Process Of Iran Deal Under Corker Law Never Began
NRO: Obama's Iran Deal Is Still Far From Being Settled
Investors News Letter: Senate Vote On Iran Deal Is Dangerous
WaPo: A Side Agreement Could Void The Iran Deal
AP: A Guide To Congress' Upside Down Vote On Iran
Politico: GOP Lawmaker Tries To Slow Iran Vote
RC: Freedom Caucus To Leadership: Delay Iran Vote
WSJ: Hillary Clinton Opened Door To Key US Shift Toward Iran Nuclear Deal
Hill: House GOP Changes Strategy On Iran After Conservative Revolt
Hill: Pressure Builds On GOP Leaders
Politico: Cruz's Second Shutdown Play Rankles Fellow Republicans
Hill: Cruz Doubles Down on Push To Delay Iran Vote
Hill: Democrats Filibuster Iran Vote
Hill: McConnell Rejects Iran Delay
NRO: Senate Filibuster On Iran Is Not Victory For Anyone
NRO: Senate Leaders Skeptical of House Iran Deal Plan
Hill: House Rejects Obama's Iran Deal
Hill: Lone House Republican Votes 'Present' on Iran Nuclear Deal
Hill: GOP Senators File Challenge Over Iran Side Deals
WSJ: Obama Methodically Wooed Democrats Iran Nuclear Deal
Hill: Iran Opponents Plot Round Two
NRO: Deroy Murdock: Mitch McConnell Should Follow House's Lead on ObamaNuke Deal
IRS/TARGETING SCANDAL:
FOX: IRS Reveals Existence Of Another Lois Lerner Email Account
Forbes: IRS Reveals Lois Lerner's Secret Email Account Named For Her Dog
OBAMACARE:
Morning Consult: Reconciliation Could Leave ObamaCare Insurance Expansion Alone
AMIN News Wire: Walker Vows To End Congressional Exemption From ObamaCare
Hill: Court Allows Boehner Lawsuit Against ObamaCare To Move Forward
PLANNED PARENTHOOD FUNDING:
WaPo: Mitch McConnell This Congress Won't Be Able To Defund Planned Parenthood
RC: Freedom Caucus To Oppose Any Spending Bill With Planned Parenthood Money (THIS ARTICLE HAS A LIST OF THE KNOWN MEMBERS OF THE HOUSE FREEDOM CAUCUS)
Hill: McConnell: Planned Parenthood Shutdown Fight 'An Exercise in Futility'
Hill: Conservative Lawmaker Insists GOP Can Win Shutdown Fight
Hill: Prospect of Shutdown Grows
Hill: House To Vote on Defunding Planned Parenthood Next Week
LEADERSHIP FIGHTS:
Politico: John Boehner's Future As Speaker In Doubt
Reuters: Clinton To Propose US Campaign Finance Law Overhaul
Breitbart: Mulvaney: Boehner Lacks Enough GOP Votes For Re-Election, His Future Depends On Democrats
Hill: GOP Rebel: Boehner's Job Is On The Line This Fall
WaPo: House Conservatives Not Pressing Boehner Fight For The Moment
MISCELLANEOUS:
Daily Intelligencer: How Donald Trump And FOX Went Back To War
WT: "Hey, DNC Where's The Autopsy You Promised?"
WT: How One Anti-Establishment Candidate Trumped The Other
Hill: Deep In Minority, Democrats Look To Redistricting For Hope
Politico: Putin's Magnificent Messaging Machine
NRO: Conservative Purists Didn't Sit Out The Last Two Elections
HuffPo: Rubio: The US Does Not Need An Education Department
Valley Central: New Web Site Suggests Tougher Questions For Clinton
WE: Group Pushes Investigation Of Illegal Immigrant Hired By Democratic National Committee
WaPo: What Have Bush, Clinton Learned From Voters Attraction To The Outsiders?
WaPo: Meet The Donald Trump of The House of Representatives
WE: Axelrod Mocks Clinton's New Strategy