Tea Party Patriots Weekly Legislative Update for 8/3/14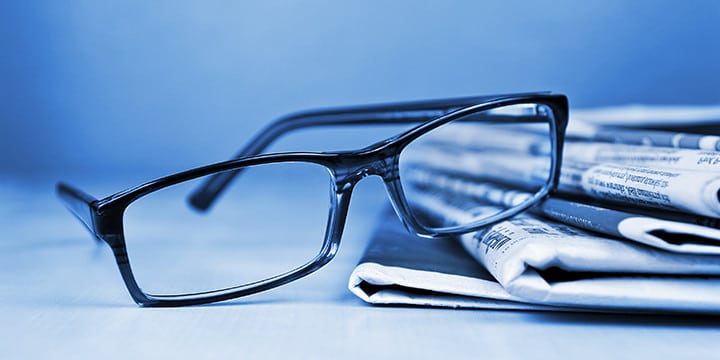 House/Senate Action: Week of 7/28/14-8/3/14
The August Recess began Friday night, and will last through Sunday, September 7.
BOEHNER V. OBAMA:
On Wednesday, by a vote of 225-201 along party lines, the House voted to authorize Speaker Boehner to sue the President for his failure to enforce the Employer Mandate in ObamaCare.
TRANSPORTATION BILL:
On Tuesday, the Senate took up the House-passed Transportation Bill. By a vote of 28-69, the Senate failed to pass Sen. Mike Lee's Transportation Empowerment Act, offered as an amendment. Then, by a vote of 66-31, the Senate amended the House version so the funding would only last until December 19. Once the bill had been amended, the vote for final passage in the Senate was 79-18.
Remember, the original House version – which passed by a vote of 367-55 – extended funding through next May.
On Thursday, the House took up the amended measure and, by a bipartisan vote of 272-150, rejected it and sent back to the Senate its original bill.
Late Thursday, the Senate caved, and by a vote of 81-13, accepted the House bill.
IRS TARGETING:
On Wednesday, House Ways and Means Chairman Dave Camp released a new set of Lois Lerner emails from 2012, in which she referred to some Republicans as "a**holes" and "crazies."
"Maybe we are through if there are that many a**holes," she wrote to an unnamed IRS official a few days after the 2012 election. Later she added, "We don't need to worry about alien terrorists. It's our own crazies that will take us down."
Camp followed up by sending a letter to the Department of Justice, once again urging DOJ to investigate, and to appoint a special counsel.
CONTINUING RESOLUTION:
Remember how last week I mentioned that the House might try to move a Continuing Resolution as early as this week, to get a head start on September? Yeah. Well, they were a bit distracted on the House floor this week, and didn't get around to it.
FIRST AMENDMENT:
On Thursday, Harry Reid filed cloture on the Constitutional amendment to limit free speech. That sets up a cloture vote on the Motion To Proceed for Monday, September 8, the first day back from the August recess. This is just a heads up – we'll be talking more about this in coming weeks.
OBAMACARE:
On Monday, the House Oversight and Government Reform Committee released a report entitled, "ObamaCare's Taxpayer Bailout of Health Insurers and the White House's Involvement to Increase Bailout Size," which revealed that senior Obama aide Valerie Jarrett earlier this year personally assured senior executives at health insurance carriers after those companies worried about holding down premiums under ObamaCare without a taxpayer-funded bailout.
Just one month after her email exchanges, the Obama Administration issued rules to allow for a taxpayer-funded bailout.
Chet Burrell, president and CEO of Care First Blue Cross Blue Shield, wrote Jarrett in March of this year to tell her that insurers would need funding from ObamaCare's Risk Corridor program in order to minimize substantial losses – or else insurers might have to hike premiums as much as 20 percent.
Investigators for the Oversight Committee interviewed executives at 15 companies. Just one expected to make enough profit to pay into the fund – two others expected to be budget neutral, and 12 expected to receive payouts from the fund. The committee expects that these recent changes to the program could cost taxpayers $1 billion by the end of the year.
Meanwhile, a GAO report prepared for a Thursday hearing of the House Energy and Commerce Committee reveals that the Obama Administration has spent roughly $840 million on Healthcare.gov, the federal exchange website.
According to the report, when the bidding process began in 2011, CMS obligated $56 million for the federally run exchanges, including Healthcare.gov. These costs swelled to $209 million. Costs for the federal data hub rose from $30 million to $80 million.
Even the new developer handling Healthcare.gov in the wake of the firing of CGI Federal has seen a massive cost overrun, with costs rising from an initial obligation of $95 million to more than $175 million at last count.
IMMIGRATION:
We won.
Let's start with Senate action on the bill, because it'll be much faster to deal with this – the Senate couldn't pass its own $3.6 billion version of the President's request for supplemental appropriations. Of the $3.6 billion, $615 million was slated to help fight forest fires, $225 million was for Israel's Iron Dome missile defense system, and the rest – about $2.8 billion – was slated for the border crisis.
Senate Republicans used a budget point of order by Sen. Jeff Sessions to kill the bill on a 50-44 vote, 10 votes short of the 60 votes needed.
Senate Republicans opposed the bill – as they have many bills in this Congress – because Harry Reid simply won't allow Republicans to offer amendments. They wouldn't allow Sessions to offer an amendment to prohibit the President from issuing new executive orders establishing "administrative amnesty," and they would allow an amendment changing the 2008 Trafficking Victims Protection Act.
Reid tried to get unanimous consent to move the Iron Dome funding on its own as an emergency supplemental, but GOP Sen. Tom Coburn objected because the money would be added to the deficit.
Now to the House.
Following yet another meeting of the entire House GOP Conference on Tuesday morning, the House GOP Leadership revealed its plan for the supplemental appropriations bill – it would spend $659 million, with $407 million – almost two-thirds of the spending – directed at border security, and $197 million directed at HHS to help with humanitarian assistance. The bill would fund these efforts through the end of the fiscal year on September 30. Boehner said they planned to vote on Thursday.
Once House conservatives got a look at what was actually in the bill, the revolt was fast and furious.
I'm not going to delve into the details of what was wrong with every jot and tittle of the bill – I've included several good analyses in the Suggested Reading if you want to learn more. Suffice it to say for our purposes that the H.R. 5230 as originally written and announced on Tuesday was woefully deficient. For one thing, it proposed to pay for $659 million worth of so-called "crisis containment" over just two months. Do the math, and you'll see that works out to a spending rate of almost $4 billion year – even more than what the President asked for in his initial request, which the House GOP Leadership said just last week was too much!
Most importantly, the bill didn't actually deal with the cause of the problem, but its symptoms. The cause of the problem, as we've discussed, is the President's 2012 decision to establish the Deferred Action for Childhood Arrivals program. That program is being interpreted throughout Central America as an invitation to come to the United States. But the bill was totally silent on this crucial element.
On Wednesday morning, Rep. Steve King hosted Sen. Sessions at the weekly meeting of the Conservative Opportunity Society. Just as importantly, also in attendance was Rep. Patrick McHenry of NC – the newly-installed Chief Deputy Whip. This was the first time McHenry had been to a COS meeting, and he later credited it with helping him understand the depth and particulars of opposition from the conservatives in attendance.
Sessions left the meeting and denounced the bill as "institutional surrender" to a lawless President, and called for American citizens to "melt the phone lines" to the Capitol switchboard. Tea Party Patriots and other groups sent out action alerts urging our supporters to do just that, and they responded.
Late Wednesday afternoon, the House GOP Leadership responded to House conservatives by offering a new Rule for the debate – while the Cruz/Blackburn language prohibiting the President from extending or expanding the DACA program would not be included in the supplemental spending bill, we would be given a separate vote on a free-standing bill, but only AFTER the supplemental passed. That way, the Leadership thought, they could lock in the 218 votes needed to pass the supplemental on Thursday – because the only way conservatives could get a vote on the Cruz/Blackburn language was if they first voted to pass the supplemental.
Later on Wednesday evening, Tea Party Patriots hosted a nationwide teletownhall conference call with more than 40,000 people listening to Jenny Beth and Breitbart's Steve Bannon and Reps. Michele Bachmann and Louie Gohmert explaining what was wrong with the bill, and urging more calls on Thursday before the planned vote.
And then Thursday afternoon came, and … the GOP Leadership pulled the bill from consideration.
At first, Leadership announced the House was done for the summer, and the recess would begin. House Members headed to Reagan National Airport to get out of town.
But then the Leadership reversed itself, and announced it would continue to work the problem. Members were called back from the airport and told there might even be another attempt to vote later that evening, if conservatives could be mollified.
On Friday morning, the House GOP Conference met again, and looked at a totally different bill.
The new version of the bill added $35 million for Governors to pay for National Guard deployments to the border – including money for Governors from non-border states who wanted to send their own Guard units to assist others already there. And the funds would be controlled by the Governors, not the President.
The new bill included language from a John Carter/Bob Aderholt bill that would strengthen the "Other Than Mexican" problem. Basically, this would allow immigrants from countries other than Mexico to either leave immediately upon being caught, or, if they chose to stay, they would be processed and removed just the same way Mexican illegal immigrants are now.
The DACA fix reverted to the original Cruz/Blackburn language, which would defund the President's DACA program. It would still be brought up as a stand alone bill in a separate vote, but it was no longer conditional on passing the supplemental bill.
The bill closed the loophole in the 2008 law, rather than allow an expansion, as the original language did.
It would be offset by cuts to foreign aid – unobligated funds from the Economic Support Fund – rather than add to the deficit.
In the end, Reps. Bachmann, King and Gohmert all approved the new bill. So did Curt Clawson, the new Member of Congress from Florida who won a special election last month with help from Tea Party Patriots Citizens Fund – a reminder that elections have consequences, and Tea Party Patriots Citizens Fund is working hard on other fronts to change personnel in Washington so we can change policy.
The bill moved on Friday evening. By a vote of 223-189, it passed. Only four Republicans – Paul Broun of GA, Stephen Fincher of TN, Thomas Massie of KY, and Walter Jones of NC voted against it. On the Democrat side, only Henry Cuellar of TX voted for it.
Following passage of the supplemental bill, the DACA fix bill – H.R. 5272 – was brought up. It too passed, by a vote of 216-192. Eleven Republicans broke ranks and voted against the bill – Reps. Mark Amodei of NV, Mike Coffman of CO, Jeff Denham of CA, Mario Diaz-Balart of FL, Cory Gardner of CO, Joe Heck of NV, Adam Kinzinger of IL, Dave Reichert of WA, Ileana Ros-Lehtinen of FL, David Valadao of CA, and Fred Upton of MI.
Democrat Dan Lipinski of IL voted "present," while Democrat Reps. John Barrow of GA, Collin Peterson of MN, Mike McIntyre of NC and Nick Rahall of WV all voted "yes." Barrow, Peterson, and Rahall are all in difficult reelection races, while McIntyre is retiring.
SUGGESTED READING:
Politico: House Votes To Sue Obama
WE: Instead of Impeachment, Can House Vote to Overturn Executive Order?
Hill: Senate Sends Highway Bill Back to House
Hill: House Rejects Senate Transportation Bill
Hill: Senate Sends Highway Bill To Obama
Politico: Lois Lerner Emails Refer To Some Republicans As "Crazies"
NRO: Valerie Jarrett Assured Insurance Executive As To Pricing 
DC: Valerie Jarrett Personally Soothed Nervous Insurance Executives
Oversight and Government Reform Report: ObamaCare's Taxpayer Bailout of Health Insurers
Politico: Jonathan Gruber The Flip Flopping Architect of The ACA
DC: Obamacare Sponsor Max Baucus Also Suggested Subsidies Were For State Exchanges Only
National Journal: Obamacare Website Has Cost $840 Million
Hill: Boehner Says Reid Is Trying To Tank House Immigration Bill
Politico: Democrats Are Trying To Link Border Bill To Immigration Reform 
Washington Examiner: Poll Shows 77% Want Illegals Sent Home, 81% Say Its Serious Issue
Breitbart: Poll Shows 66% of Hispanics Back Deportation
RC: GOP Plans $659 Million Border Bill
Politico: Democrats Immigration Reform Bill
Politico: Border Battle: House Moves To Block Obama
National Journal: House GOP Nears Consensus on Border Bill; Senate Agreement Looks Unlikely 
National Journal: Still Squabbling Over Amendments, Senate Is Stalled On Appropriations
FAIR: Legislative Update, 7/29/2014, Border Bill  
Hosted: Immigration Courts Overloaded With Children's Cases
Politico: House Won't Vote On Border Bill
Politico: House GOP Will Vote To Rein In Obamas Power To Halt Deportation
Breitbart: Exclusive Poll Shows GOP Voters Think Republicans Standing Strong On Immigration Most Import Issue
Breitbart: GOP Leadership Bill Contains Significant Differences From Cruz Blackburn Version
DC: Dead Immigration Bill Would Have Increased Immigration (Update)  
RC: Senate Fails To Pass Border Supplemental
RC: House Postpones Vote On Border Supplemental
RC: GOP Regroups On Immigration Bill
Hill: House Approves Border Package
Breitbart: It Wasn't Pretty, But The Right Won The Summer Immigration Skirmish