Tea Party Patriots Weekly Legislative Update for 5/18/14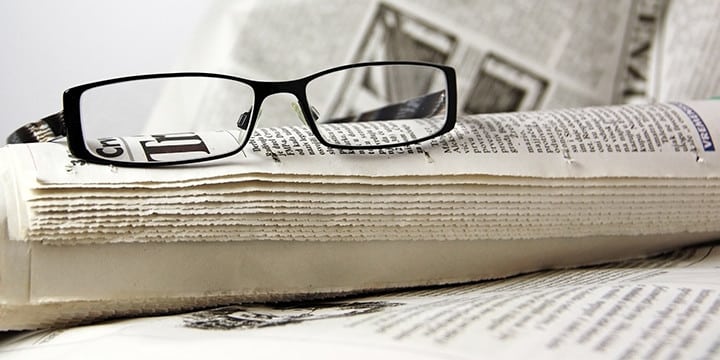 House/Senate Action: Weeks of 5/05/14-5/18/14
The House will return on Monday and be in session through Thursday.
The Senate will return on Monday and be in session through Friday.
OBAMACARE:
On Thursday, May 8, McKinsey released an updated report revealing that as of the end of the open enrollment period for ObamaCare, 74% of ObamaCare exchange sign-ups had been previously insured.
BENGHAZI:
As predicted, Speaker Boehner appointed South Carolina sophomore Congressman Trey Gowdy to head a Select Committee to investigate the events surrounding the attack on the U.S. annex in Benghazi and the events following. Under the terms of the resolution creating the committee – which passed the House on Thursday, May 8, by a vote of 232-186 – Republicans will have seven seats on the panel, and Democrats five.
House Democrats have, so far, refused to say whether they will appoint members to the panel. They demanded parity on the committee, citing the House Ethics Committee as an example; the Republican leadership scoffed at the notion, and pointed to previous Select Committees appointed when the Democrats were in the majority, which had uneven numbers of Democrats and Republicans.
Senate Republicans took the opportunity to jump into the fray, suggesting that one way to get equal numbers of Republicans and Democrats on the committee would be to expand it – to make it a bicameral Select Committee, like the committee that investigated the Iran-Contra affair. They suggested that the Senate had just as much at stake as the House, and urged Harry Reid to work with Speaker Boehner to expand the committee along these lines. Reid's answer was a great, big "No."
IRS TARGETING SCANDAL:
On Thursday, May 8, the House voted to hold ex-IRS official Lois Lerner in contempt of Congress. H. Res. 574 passed by a vote of 231-187, making Lerner the sixth public official since 1982 to be held in contempt for refusing to testify before the Oversight and Government Reform Committee. Six Democrats crossed party lines to vote with the majority. Not surprisingly, most of the six face difficult reelection campaigns this year – U.S. Reps. Ron Barber (AZ), John Barrow (GA), Collin Peterson (MN), Mike McIntyre (NC), Nick Rahall (WV), and Patrick Murphy (FL).
That same day, the House also voted to recommend to the Justice Department the appointment of a Special Counsel to take over the investigation of IRS targeting. H. Res. 565 passed by an even larger margin – 250-168 – with no fewer than 26 Democrats crossing party lines to vote with the majority. Not surprisingly, the Justice Department spokesman declined to comment when he asked whether Attorney General Eric Holder would pursue a prosecution of Lerner.
IMMIGRATION:
On Friday, May 9, U.S. Rep. Mario Diaz-Balart – a prime Republican supporter of comprehensive immigration reform – said in an interview that he believed August is the deadline to pass immigration legislation in this Congress.
On Monday, May 12, U.S. Chamber of Commerce President Tom Donohue – speaking in DC at a panel on the economy and infrastructure investment at the Newseum – declared publicly that the GOP should not even field a candidate for President in 2016 if the Congress does not pass comprehensive immigration reform (read: amnesty) this year.
A second prominent business lobbyist – Jay Timmons, formerly chief of staff to Virginia Republican George Allen, and now the CEO of the National Association of Manufacturers – echoed Donohue, declaring his belief that comprehensive immigration reform (again, read: amnesty) would pass the 113th Congress as the last act of a lame-duck session. Donohue agreed with him.
On Thursday, May 15, senior White House aide Valerie Jarrett told an invitation-only conference in Las Vegas that she had received what she called a "commitment" from Speaker Boehner on amnesty legislation. Twitter promptly blew up, and Speaker Boehner's communications team waited until Friday to dispute her claim. Jarrett then walked back her claim via Twitter (once again causing Twitter to blow up), saying her remarks had been "lost in translation."
White House Press Secretary Jay Carney decided the scrum looked like fun, so he joined in, urging the House GOP Leadership to "seize the moment, saying, "the opportunity is there for the taking."
House Majority Leader Eric Cantor – under pressure from what may become a significant primary challenge in a district that was drawn for him – responded by moving forcefully to placate House foes of amnesty, declaring that all attempts to amend the National Defense Authorization Act (which we discussed last week) with U.S. Rep. Jeff Denham's ENLIST Act would henceforth be halted.
This will be very interesting – Congressman Denham apparently hasn't gotten the message from Majority Leader Cantor, because he went ahead and filed his amendment with the Rules Committee, which will be meeting on Tuesday afternoon at 3 PM to determine which amendments will be made in order.
Meanwhile, Senate Democrats, who last week were trying to decide whether or not they should get into the act by adding their own version of the ENLIST Act to their version of the NDAA – appear to be backing off.
SUGGESTED READING:
Politico: Mission Improbably: Trey Gowdy Gets Into Benghazi
Hill: Boehner Taps Gowdy To Lead Benghazi Select Committee
Hill: House Approves Select Committee To Investigate Benghazi Attack
Hill: Senate GOP: We Want in on Probe
RC: House Holds Lois Lerner in Contempt over IRS Scandal
Hill: House Votes To Hold Lerner in Contempt
Hill: Six Dems Vote for Lerner Contempt Resolution
Politico: Little Hope for Keystone Vote
Politico: Senate Stumbles over Energy Bill as Reid, GOP Spar
RC: Energy Bill Filibustered, Keystone Pipeline in Limbo After Reid Blocks Amendments
RC: Deadline for Immigration Overhaul Is August, Says Diaz-Balart
Politico: Chamber of Commerce Gives Ultimatum to GOP
Breitbart: Business Execs: Amnesty Legislation Will Be Last Act of Lame-Duck Session
Breitbart: WH to Boehner, Cantor, Ryan: 'Seize' the Moment on Amnesty This Year
Politico: Eric Cantor Won't Allow Immigration on NDAA
Hill: Cantor Won't Allow Immigration Vote on Defense Bill
Politico: John Boehner Disputes Valerie Jarrett Immigration Description
Hill: Immigration Remarks 'Lost in Translation'
Hill: GOP's New Immigration Weapon
RC: Senate Tax Cut Vote: Republicans Filibuster $85B Bill
McKinsey: Individual Market: Insights into Consumer Behavior at the End of Open Enrollment
Forbes: New McKinsey Survey: 74% of Sign-Ups Were Previously Insured
FOX: Health Care's Hidden Tax on Main Street
Hill: GOP Goes Quiet on ObamaCare
Breitbart: Obama Administration Paves Way for ObamaCare Bailout
AP: Cost-Control Plan for Health Care Could Cost You
WaPo: Federal Health-Care Subsidies May Be Too High or Too Low for More Than 1 Million Americans