Tea Party Patriots Weekly Legislative Update for 5/04/14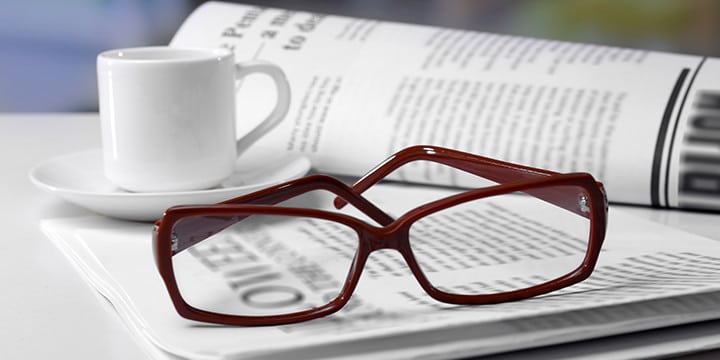 House/Senate Action: Weeks of 4/28/14-5/04/14
The House will return on Tuesday and be in session through Friday.
The Senate will return on Monday and be in session through Friday.
KABUKI THEATER:
We're going to approach the Legislative Update this week from a different angle. Rather than simply go through each subject area one at a time, I want to start with a broad overview that I think will give more context to what's going on.
The context is simple: What we witnessed last week in both Senate and House was Kabuki Theater – ritual performances, predictable performances done for nothing more than show, but which reveal underlying truths. Distraction is the goal – look at the shiny object in my right hand, don't look at what's in my other hand, behind my back …
MINIMUM WAGE:
Let's start with the Senate.
On Wednesday, the Senate took up and – as predicted last week – failed to invoke cloture on the motion to proceed to the minimum wage hike bill. Needing 60 votes to invoke cloture, Harry Reid could only muster 55. Only one Republican, Bob Corker of TN, voted for the procedural measure, and a Democrat – Mark Pryor of AR – missed the vote. So Reid, as usual in such situations, switched his vote at the end of the roll call period from "Aye" to "Nay," so that he would be part of the prevailing faction (and therefore be allowed to bring the bill up again at a later date in this Congress). Thus, the final vote was 54-42.
And bring the bill up again is exactly what he intends to do. He knows that raising the minimum wage to $10.10/hour stands absolutely no chance of passing either the Senate OR the House, but he just wants to keep forcing Senate Republicans to vote against it for political reasons. It is great Kabuki Theater.
NO WASHINGTON EXEMPTION:
Still in the Senate, and still on Wednesday, GOP Senator David Vitter of LA announced that he would attempt to force a vote on his amendment to prohibit the special congressional exemption to ObamaCare. His vehicle this year would be the same as last year – S. 2262, the Energy Savings and Industrial Competitiveness Act offered by Democrat Jeanne Shaheen and Republican Rob Portman.
Last year, when he offered his amendment, he refused to agree to any Unanimous Consent agreements unless he was given a vote on his amendment, and Leader Reid was forced to withdraw the bill from the floor. At that time, Sen. Reid promised Vitter that the Vitter Amendment would get a straight up-or-down vote, either as a stand-alone, or as an amendment, at some point in the future.
That was six months ago, and Sen. Vitter still hasn't been given a straight up-or-down vote on either his bill or his amendment.
So when Reid announced on Wednesday that he would move the Shaheen-Portman energy bill to the floor – a bill that would serve as a vehicle for Senate Republicans to offer an amendment binding the Administration to allow the construction of the Keystone XL Pipeline – well, Vitter thought that would be a fine time to bring back his amendment for Round Two.
Nobody in the leadership of either party was happy. Sen. John Hoeven, Republican of North Dakota, was particularly upset – he thought he had worked out a deal to get a vote on Keystone XL.
So on Thursday, Vitter went to the floor and prepared to offer his amendment – and then, just as quickly, offered to withdraw his amendment in exchange for a promise of a binding vote on Keystone XL. By "binding," he means not just a Sense of the Senate vote, which has no force of law; he wants a vote on a measure that would become law, and that would result in U.S. approval for the construction of the pipeline.
At this point, Reid has committed to nothing. Vitter is still prepared to offer his amendment, but may not, and likely will not if Reid gives Senate Republicans a binding vote on Keystone XL.
IMMIGRATION:
Speaker Boehner is still reeling in the wake of his mocking of his GOP colleagues a week ago Thursday. On Tuesday morning, he appeared before the House GOP Conference and tried to make light of his faux pas, once again using the lame joke that he only teases the ones he loves. He did his best to reassure his GOP colleagues that there is no plot to spring an amnesty bill on them over their objections, and reiterated his pledge not to go to conference with the Senate over the Gang of Eight bill.
They have a hard time believing him, because too many other things keep happening.
For instance, GOP Congressman Jeff Denham of CA – the principal sponsor of H.R. 2377, the ENLIST Act (Encourage New Legalized Immigrants to Start Training) – has been talking about pushing his bill to the floor of the House as an amendment to an annual "must pass," the National Defense Authorization Act (NDAA). Denham is a member of the Armed Services Committee, which has jurisdiction over the NDAA, and the committee chairman – Buck McKeon, also from California – supports the Denham legislation.
Last year, Denham tried to amend the NDAA by offering his bill as an amendment to the NDAA on the House floor. Steve King, who sits on the Judiciary Committee, convinced his committee chairman, Bob Goodlatte, that in order to protect the Judiciary Committee's jurisdiction over the immigration issue, he should object to the amendment; Goodlatte did, and the amendment was withdrawn.
But Denham seems more determined than ever to push his bill this year as an amendment to the NDAA, and there's no telling what McKeon and Goodlatte may do – McKeon has announced he's retiring at the end of this Congress, and Goodlatte is known to want to bring various immigration bills to the floor sometime before this Congress ends. McKeon, under pressure from conservatives, has declared that the ENLIST Act will not be in the Chairman's mark – the draft bill he brings up in the markup session – but he has made no commitment that Denham will not be allowed to offer it as an amendment during the markup session. And even if McKeon were to announce that Denham will not be allowed to offer the amendment during the committee markup session on Wednesday, May 7, that doesn't mean Denham won't go to the Rules Committee and ask to be allowed to offer his amendment during floor consideration of the NDAA.
Meanwhile, Senate Democrats are getting into the act – late in the week, we learned of high-level discussions in that chamber over whether they should try to revive interest in the issue and provide cover to some House Republicans by adding a version of the ENLIST Act to the Senate version of the NDAA.
Remember, all they're trying to do here is get an immigration reform bill, ANY immigration reform bill, passed on the House floor, because then it can become a vehicle for a conference with the Senate.
The renewed focus on immigration reform has gotten so worrisome that last Tuesday evening at 8 PM, Sen. Ted Cruz hosted in his office roughly 10 House Republicans, including Mo Brooks of AL and Jim Jordan of OH. They discussed a wide variety of issues, including immigration and amnesty.
BENGHAZI:
On Tuesday, Tom Fitton of Judicial Watch released another batch of emails the organization had obtained as a result of their FOIA request on materials pertaining to Benghazi, and they included what many Republicans consider a true "smoking gun" – an email from then-Deputy National Security Adviser Ben Rhodes in which he appears to introduce for the first time the notion that Susan Rice, then U.S. Ambassador to the United Nations, should stress during her upcoming Sunday show appearances that the attack on the Benghazi compound was the result of an internet video, rather than a failed policy. This email from a senior White House official puts the lie to the White House claim that the CIA drafted Rice's talking points without any political interference from the White House.
The release of this email created a stir on two levels – first, because it seemingly offers a measure of proof to the argument many conservatives had been making for the better part of the last year and a half, to wit, that the initial false claim that the internet video was the cause of the attacks, and not a plan by Islamic terrorists, was directed by the White House; and, second, because it was released only as the result of a court order resulting from a lawsuit filed by Judicial Watch against the State Department for not being responsive to its FOIA request, it raised the obvious question about the Obama Administration's willingness to respond properly to FOIA requests overall, and more specifically called into question Secretary of State Kerry's management and oversight of his department.
In the days following the release of the Rhodes email, we had a mini-explosion in DC. Speaker Boehner was so outraged at what he considered proof that the Obama Administration had deliberately defied congressional subpoenas for information and tried to cover up the truth about Benghazi that he sanctioned the appointment of a Select Committee to take up the investigation. Early leaks indicate it will likely be South Carolina Republican Trey Gowdy holding the gavel of that new committee. And then Speaker Boehner authorized House Oversight and Government Reform Committee Chairman Darrell Issa to issue a subpoena to the Secretary of State, so John Kerry can explain to Congress how it is that the smoking gun email was not handed over to Congress in response to earlier congressional subpoenas.
One final note on last week's activity on Benghazi – let's call it the Colossus of Rhodes. I'm not one for carping about the liberal bias of the mainstream media; I've been dealing with it so long, I just assume everyone knows it exists and factors it into their thinking. But every now and then, along comes another example that's just so egregious you have to point it out.
In this case, I wonder how many of you on this call realize that there's at least the potential for a massive conflict of interest at CBS News? Because the guy at the center of this latest aspect of the scandal, Deputy National Security Adviser Ben Rhodes, happens to be related to a guy who works at CBS News. Ben Rhodes' brother David Rhodes, in fact, is the President of CBS News. So it wasn't surprising that, like most of the other mainstream media outlets, the Thursday morning broadcast of CBS This Morning included a report from Bill Plante on the recently-released Ben Rhodes email regarding Susan Rice's upcoming Sunday show appearances – but that report was conspicuously missing from that evening's broadcast of the CBS Evening News, the show that once set the benchmark for broadcast journalism. I've included a piece from The American Thinker on the subject in this week's Suggested Reading.
IRS TARGETING SCANDAL:
House Majority Leader Eric Cantor announced that on Thursday, May 8, the House will vote on whether or not ex-IRS official Lois Lerner should be held in contempt of Congress. That same day, the House will also vote on whether or not to recommend to the Justice Department the appointment of a Special Counsel to take over the investigation of IRS targeting.
OBAMACARE:
Finally, several items of note on the ObamaCare front to discuss this week:
First, while news reports indicate that 8 million signed up for ObamaCare before the end of the open enrollment period, there are some indications that as few as 5 million of them have actually paid for their insurance – that's far lower than even the most pessimistic predictions.
Second, we've now got a look at the demographics of the 8 million enrollees, and it looks like the Young Invincibles in the 18-34 year old age group only make up 28% of the overall group, far below the 40% target to ensure that we don't see a death spiral.
And on Thursday, May 8 the Senate Health, Education, Labor and Pensions Committee – otherwise known as the HELP Committee – will hold the first of HHS Secretary-nominee Sylvia Burwell's confirmation hearings, where she is expected to be grilled on ObamaCare. She'll have a second confirmation hearing later, in front of the Senate Finance Committee.
SUGGESTED READING:
Hill: GOP Blocks Minimum Wage Hike
USAT: Senate Fails To Advance Minimum Wage Hike
Politico: David Vitter Push Threatens Keystone XL Pipeline
RC: Landrieu, Vitter Playing Key Roles in Keystone XL Pipeline Standoff
Hill: Vitter Offers To Drop ObamaCare Amendment if Keystone Gets a Vote
Hill; A House Immigration Bill by August?
Breitbart: Schumer: Amnesty Legislation by 'June or July'
HotAir: 3 House Republicans Signal New Push on Immigration Is Coming
RC: Boehner Walks Back Immigration Comments
RC: Cruz Hosts Secret Meeting for House Conservatives
Politico: Conservatives Revolt Against Boehner on Immigration
Politico; Senate Dems Consider Adding Immigration to NDAA
WE: Boehner To Establish Select Committee To Investigate Benghazi
Hill: The 18-Month Battle To Get White House Benghazi Emails
Hill: Boehner Calls on Kerry To Testify About Email in Benghazi Subpoena
Hill: Issa Subpoenas Kerry Over Benghazi Emails
Hill: White House Takes Heat on Benghazi
AT: CBS Struggling with the Appearance of Conflict over Rhodes Brothers
Blaze: Lois Lerner Faces Contempt Vote Next Week
Hill: House Republicans Call for Special Prosecutor on Tea Party Targeting
Politico: Report: ObamaCare Signups Cross 8 Million
Bloomberg: Watch ObamaCare Make Health Costs Soar
WE: ObamaCare Misses Target for Young Enrollees Despite Late Surge
CBS: GOP Plans Assault on ObamaCare in Sylvia Burwell Confirmation Hearings