Tea Party Patriots Weekly Legislative Update for 4/27/14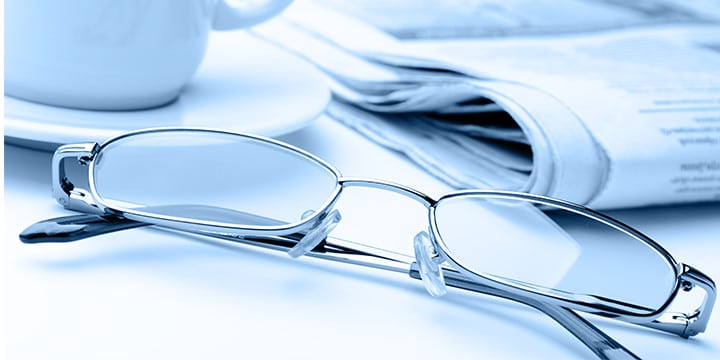 House/Senate Action: Weeks of 4/14/14-4/27/14
The House and Senate were both in recess for the last two weeks.
The House will return on Monday and be in session through Thursday.
The Senate will return on Monday and be in session through Friday.
MINIMUM WAGE:
The Senate will vote on Wednesday on a procedural motion to take up its bill to raise the minimum wage to $10.10. But there's significant doubt it will garner the 60 votes necessary to pass – and, interestingly, it's not just because of solidified Senate GOP opposition, but because Harry Reid may not have his own Democratic Caucus in line.
Mark Pryor of Arkansas (who is in cycle) and Tom Carper of Delaware have indicated opposition to the wage hike.
Meanwhile, Senate Republicans are holding firm in opposition. Even the Usual Suspects have stayed quite on this one.
So it's quite possible all we're going to see is one test vote, and then the issue is done for the year. Stay tuned on this one.
IRS TARGETING SCANDAL:
On Monday, April 14, in a pre-Tax Day interview with USA Today, IRS Commissioner John Koskinen said that as a result of the more than 150,000 public comments on the IRS's proposed new regulations governing 501(c)(4) organizations' political activities, the IRS would propose a new set of rules. The new rules, he said, would take into account concerns that the proposed rules would bar even voter education and registration programs often carried out by liberal organizations.
On Friday, April 18, the IRS revoked the tax-exempt status of the Patrick Henry Center for Individual Liberty, an organization run by former FBI agent Gary Aldrich. The IRS said the Center acted as an "action organization" by publishing alerts on its website for columns written by Aldrich. According to the IRS, the Center "has shown a pattern of deliberate and consistent intervention in political campaigns" and made "repeated statements supporting or opposing various candidates by expressing its opinion of the respective candidate's character and qualifications."
On Tuesday, April 22, the Treasury Inspector General for Tax Administration (TIGTA) released a report revealing that the IRS had given more than $2.8 million in bonuses and other awards to workers who had been cited for various forms of misconduct, including a failure to pay their own federal taxes.
The next day, GOP Congressman Sam Johnson of Texas said he plans to introduce a bill shortly to prevent IRS employees who are delinquent on their taxes from receiving bonuses. In case you were wondering, Johnson's bill would prohibit the IRS from giving bonuses to employees who owe back taxes that are not caused by willful avoidance – because the IRS is already required by law to penalize its own workers who intentionally fail to file tax returns or who understate their federal tax liabilities.
Also on Tuesday, April 22, Tom Fitton of Judicial Watch published a piece on Breitbart.com revealing some of the incriminating email exchanges between ex-IRS official Lois Lerner and counterparts at the U.S. Department of Justice. You'll find a link to that piece in the Suggested Reading.
On Thursday, April 24, the House Oversight and Government Reform Committee broadened its investigation into the IRS targeting scandal by questioning whether the Justice Department might have played a role. Chairman Darrell Issa of California and 16 other GOP Congressmen picked up on the Judicial Watch revelations, and said they want to interview Richard Pilger, a DOJ official who was in touch with Lerner about what the two bureaucracies could do to follow up on a suggestion from Democratic Sen. Sheldon Whitehouse of Rhode Island that the IRS could piece together what they referred to as "false statement" cases about applicants who they said "lied" on their IRS applications.
The 17 House Republicans asked Holder to give them by May 5 all documents relating to the tax-exempt organizations or applications since January 2009 and all communications between Lois Lerner and DOJ employees since January 2009.
No response from DOJ on Issa's request. Don't hold your breath.
On Friday, April 25, in his monthly legislative agenda memo to fellow GOP lawmakers, Majority Leader Eric Cantor revealed that the House will vote in May to hold Lois Lerner in Contempt of Congress unless she decides to answer the House Oversight and Government Reform Committee's questions before then.
OBAMACARE:
Again, several items of note on the ObamaCare front to discuss this week:
One week ago, the Government Accountability Office provided new details of how the Obama Administration raised money from outside organizations to promote enrollment in health insurance under ObamaCare. In the report to Congress, GAO said then-HHS Secretary Kathleen Sebelius contacted the CEO's of five organizations to solicit support for one outside entity, Enroll America, which was running a national campaign to get people to sign up. She asked for money from the Robert Wood Johnson Foundation and H&R Block, and asked for nonfinancial support from Ascension Health, Johnson & Johnson, and Kaiser (which consists of the Kaiser Foundation Health Plans and Kaiser Foundation Hospitals).
The GAO report notes that HHS regulates Kaiser, Ascension Health, and Johnson & Johnson.
Moreover, the report adds a new wrinkle, revealing that the Deputy Assistant to the President for Health Policy, Jeanne M. Lambrew, also solicited assistance from the Robert Wood Johnson Foundation. This is news, because the White House had previously denied that any of its officials had anything to do with soliciting support, which could cross ethical lines.
Republican Senator John Cornyn of Texas responded to the news by requesting a broad investigation of the fundraising and spending on behalf of these sign-up efforts.
On Monday, April 21, 38 GOP lawmakers – 12 Senators, and 26 U.S. Representatives – filed an amicus curiae brief supporting Sen. Ron Johnson's lawsuit challenging the OPM ruling that allows the federal government to subsidize health insurance premiums for Members of Congress and their staffs.
In case you were wondering, the special exemption for Congress – an issue we talked about last year – is still such a potent political issue that a Democrat candidate for the U.S. Senate is using it. Michelle Nunn, the likely Democratic nominee for the U.S. Senate in Georgia, released an ad last week in which she says, direct to camera, "No one in Congress should get a subsidy to pay for their own health care."
On Wednesday, April 23, the Kansas City Star reported that Kansas Governor Sam Brownback signed HB 2553, legislation allowing Kansas to join the Health Care Compact. Federal health care dollars would come to Kansas as a block grant for the state to administer. Kansas becomes the 8th state to enact legislation allowing it to join the Health Care Compact.
On Friday, April 25, the nine-member Board of Oregon's "Cover Oregon" state health exchange voted unanimously to shut down the state exchange's web site (after expenditures of more than $300 million in federal taxpayer dollars) and instead join the federal Healthcare.gov exchange. The state exchange web site fiasco is still under federal investigation.
Despite all this bad news about ObamaCare, over the last ten days we've seen a series of statements by House GOP Leaders (Boehner, Cantor, McMorris-Rogers) declaring some form of "ObamaCare is the law of the land" and "we can't repeal it," to the point that it appears talking points to that effect have been circulated.
IMMIGRATION:
A week and a half ago, Speaker Boehner told high dollar GOP donors at a closed door Las Vegas event that he was "Hellbent" on getting immigration reform done this year. His spokesman did not deny he said it, but said no action is possible until President Obama proves himself trustworthy to House Republicans.
White House Press Secretary Jay Carney took the opportunity to say there appears to be what he called "confusion" among House Republican leaders on the issue.
House Democrats took the opportunity to up their own pressure on House Republicans, urging them to sign on to a Democrat-sponsored Discharge Petition, and saying that 30 House Republicans who represent districts with large Hispanic populations would be targeted for further pressure.
President Obama followed up by calling House Majority Leader Eric Cantor to prod Republicans to bring up immigration reform. Cantor responded by releasing a statement blasting the President for calling him right after the President issued a partisan statement of his own, blaming House Republicans for inaction on the issue.
All was quiet in the first few days of last week, but then on Thursday, Speaker Boehner was captured on video mocking his Republican colleagues' refusal to support amnesty. The Speaker taunted the very people who put him in office.
And then, in a performance that called to mind Baghdad Bob – remember him? – Speaker Boehner's spokesman again reiterated that nothing had changed, and said, "As the Speaker often says to his colleagues, you only tease the ones you love." Nope, no bombs are falling here in Baghad, and no one's seen any American troops, either.
HOUSE CONSERVATIVES V. HOUSE GOP LEADERSHIP:
Speaker Boehner's remarks have not gone over well with the House Republican rank and file. See the Suggested Reading.
SUGGESTED READING:
NJ: Republicans Yawn at the Senate's Minimum Wage Vote
USAT: IRS Chief: New Rule on the Way for Tax-Exempt Groups
IRS Revokes Conservative Group's Tax-Exempt Status over Anti-Clinton Statements (Bill, not Hillary!)
Breitbart: New Docs Show IRS, DOJ Collusion on Potential Prosecution of Tax Exempt Groups
Hill: Issa Questions Role of Holder in Targeting of Tea Party Groups
TIGTA: The Awards Program Complied with Federal Regulations, but Some Employees with Tax and Conduct Issues Received Awards
Hill: Bill Coming To Block Bonuses for IRS Workers with Unpaid Taxes
FOX: House Sets Vote on Holding Ex-IRS Official Lois Lerner in Contempt
NYT: Health Law Fund-Raising Is Detailed
WE: Cornyn Calls for Broad Probe into ObamaCare Spending, Fundraising
WaPo: 38 GOP Lawmakers Join Ron Johnson's ObamaCare Lawsuit
DC: Democratic Senate Candidate Comes Out Against ObamaCare Subsidies for Congress
KC: Brownback Signs Health Care Compact Bill
NJ: Oregon's Health Care Website Is Worse than Healthcare.gov
WaPo: Obama Administration Prepares To Take Over Oregon's Broken Health Insurance Exchange
KOIN 6: Cover Oregon Ditched in Unanimous Vote
RC: Boehner: Too Late To Just Repeal ObamaCare, GOP Should Tackle Immigration
TNR: More Evidence that Republicans Are Abandoning ObamaCare Repeal
Hill: ObamaCare Data Is Muddled by Census
Hill: GOP Bill Would Cut Off Holder's Pay
WSJ: House Immigration Bills Are Still in the Mix
Hill: Boehner Aide: No Change on Immigration
Hill: Carney: GOP 'Confusion' on Immigration
WE: Boehner's Double-Speak Rattles House Immigration Foes
Hill: Dems Targets Dozens of Republicans in 'Last Effort' of the Year on Immigration Reform
RC: Immigration Overhaul: Democrats Look To Flip 30 House Republicans
DC: Eric Cantor — The New 'Mr. Amnesty'?
Hill: Cantor Blasts Obama Over Phone Call on Immigration Reform
Hill: Boehner's Immigration Problem
WSJ: GOP to Obama: Deportation Review Raises 'Grave Concerns'
CNS: Health Care Site Flagged in Heartbleed Review
RC: 'Nuclear' Nominations Aftermath Slows Senate to a Crawl
RC: Brain Drain: Self-Imposed Term Limits Shuffle Committees, House GOP Leadership
RC: House Conservatives Agitate for Change in Leadership — but Can They Take Boehner's Gavel?
Breitbart: Palace Intrigue: Right Searches for Cantor Alternative
RC: Video Shows Boehner Mocking Colleagues on Immigration
Politico: Raul Labrador: 'Disappointed' in John Boehner
Politico: Eric Cantor Outlines House's Spring Agenda