Tea Party Patriots Weekly Legislative Update for 4/13/14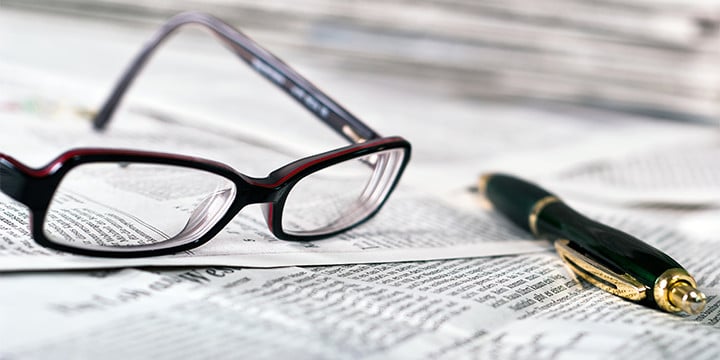 House/Senate Action: Week of 4/7/14-4/13/14
The House and Senate are both in recess this week, and will remain in recess next week.
UNEMPLOYMENT INSURANCE EXTENSION:
As we discussed last Sunday night, the Senate's first action of the week was to take up the Unemployment Insurance extension bill. It passed, but only by a vote of 59-38, with three Senators not voting. Only six Republicans voted the wrong way – Kelly Ayotte of NH, Susan Collins of ME, Dean Heller of NV, Mark Kirk of IL, Lisa Murkowski of AK, and Rob Portman of OH.
Speaker Boehner and the rest of the House GOP Leadership responded with a great big "Meh." During the course of the week, the House Leadership reiterated that a simple extension of emergency unemployment benefits was a non-starter with them, and nothing along those lines would pass unless and until it was amended to include something, anything to help create more jobs.
… Which is the Leadership's code for saying there's a possible deal to be worked out, and it has to do with job training programs. Specifically, a bill that's already passed the House – H.R. 803, introduced by Republican Virginia Foxx of North Carolina – that reforms federal job training acts could be the key to generating House GOP support for extending the emergency unemployment benefits. The bill would consolidate about 35 of 47 federal job-training programs, and increase the share of seats set aside for businesses on state and local workforce investment boards from simple majorities to two-thirds majorities.
Senate Democratic aides said their leadership has yet to decide whether to merge the two bills in an attempt to get the emergency unemployment benefits extension passed.
ICANN-OT LET GO, ROUND FOUR:
On Thursday, the Communications and Technology Subcommittee of the Energy and Commerce Committee, under the direction of Chairman Greg Walden of Oregon, took up and passed the DOTCOM Act, which we discussed last week. The bill now goes to the full Energy and Commerce Committee for action.
This bill would instruct the Government Accountability Office to investigate the Administration's plan to hand over power over the Internet to a still undefined international body. The bill would block the transfer of Internet powers for up to a year while the GAO prepares that report.
IRS TARGETING SCANDAL:
Three major items of note this week on the IRS Targeting Scandal:
First, on Wednesday, the House Ways and Means Committee voted on a straight party-line vote to send a letter to the Department of Justice with a criminal referral, urging the Attorney General to investigate potential criminal activity on the part of Lois Lerner. The letter accuses Lerner of using her position to improperly target conservative groups, impeding an investigation with misleading statements to federal investigators, and risking the disclosure of confidential taxpayer information in violation of federal statute. Convictions on these counts could yield a prison sentence of 11 years in a federal penitentiary.
Simultaneously, the Committee released more documents, including a 2013 email from Lerner to a colleague referring to the formation of Organizing for Action – the political organization created from the remnants of Organizing for America, the official Obama reelection campaign committee – by saying, "Oh – maybe I can get the DC office job!" It's unclear whether she was joking, but one of her colleagues, Sharon Light, then asked another, Holly Paz, if Lerner was thinking about leaving her government job.
Then, on the same day, House Government Oversight and Reform Committee Chairman Darrell Issa sent a letter to Ranking Member Elijah Cummings in which he accused Cummings of working to "obstruct the investigation" into the IRS Targeting Scandal. Recently uncovered email communications between Cummings' staff and True the Vote, when compared to IRS emails to True the Vote during the same time frame, seem to indicate a coordinated effort to intimidate and harass the organization.
On Thursday, the House Oversight and Government Reform Committee voted on a straight party-line vote to cite Lois Lerner for Contempt of Congress. That measure will now go to the floor of the House for action, and likely will be taken up soon after the House returns from its Easter recess. While we expect that vote to line up for the most part along party lines, there's a chance that some squishy Republicans might choose to break ranks – and there's always a chance that some Democrats might decide to cross party lines, too.
BUDGET:
On Wednesday and Thursday, the House took up and considered several budget proposals.
On Wednesday, Republican Mick Mulvaney of SC offered the President's budget as a substitute amendment to the Budget Resolution. That vote failed by a vote of 413-2. The two Democrats who voted for the President's budget were reliable liberals Marcy Kaptur of OH and Jim Moran, my Congressman here in Virginia's 8th district, who's already announced he's stepping down at the end of this term.
Then, on Thursday, the full substitutes were offered.
First up was the official Republican Study Committee budget. It failed by a vote of 133-291 – but those 133 votes from conservative Republicans represent more than half the House GOP Conference, and more votes than an RSC budget has ever gotten before.
The official House Democrat budget resolution was then offered, and it failed by a vote of 163-261. Interestingly, while no Republicans voted for it, no fewer than 31 Democrats voted against it.
The Ryan Budget passed by a vote of 219-205, with 12 Republicans – more than ever before – voting against it. The 12 "No" votes were broken into several groups, and it's instructive to spend just a moment discussing them.
The first group are the three Georgia Republicans who are running against each other for the U.S. Senate nomination in that state – Paul Broun, Phil Gingrey, and Jack Kingston. Broun and Gingrey have voted against Ryan's budgets in the past, but Kingston (as a member of the Appropriations Committee) has been a reliable vote for the Leadership. His vote against the Ryan Budget this time around is clearly a function of his run for the Senate nomination.
I'd also put Ralph Hall of Texas into this camp. He's been a reliable vote for the Ryan Budgets in years past, but he's facing a difficult runoff in his primary election, and didn't want to give his challenger a club with which to beat him over the head.
Interestingly, of the four GOP Members who lost key committee assignments last year for opposing the Leadership too often and too loudly – Walter Jones, Tim Huelskamp, Justin Amash, and David Schweikert – only Jones voted against the Ryan Budget this year.
Next up is the "Hell, No!" caucus – Thom Massie, Rick Crawford, and Austin Scott. All voted "no."
But not all the "no" votes came from conservatives, or from those engaged in primary fights. We also had "no" votes from a threatened incumbent who was worried about a difficult reelection fight next fall. Chris Gibson of NY falls into this category.
Interestingly, the new guy – David Jolly of Florida, who won the special election just a few weeks ago – also voted "no."
And then, finally, you've got the squishes. They're in safe seats, so they can't blame it on a fear of giving a Democrat a weapon to use against them. They include Frank LoBiondo of NJ and David McKinley of WV.
OBAMACARE:
Again, several items of note on the ObamaCare front to discuss this week:
First, a study by the RAND Corporation argues that only about one-third of the new enrollees in ObamaCare were previously uninsured.
Second, a new study by Express Scripts – a major pharmacy-benefits management company – indicates that people who signed up early for health insurance through the new exchanges were more likely to be sick than those covered by their employers' insurance. They were more likely to be prescribed drugs to treat pain, depression and HIV and were less likely to be prescribed contraceptives. Moreover, based on the prescriptions from the early enrollees, it seems they are also older than those covered by their employers' insurance.
Third, according to a survey of brokers who sell coverage in the individual and small group markets, health insurance premiums are showing the sharpest increases ever – up 11% in the small group market and up 12% in the individual market, on average. But several states are showing premium increases 10 to 50 times as high as that, and the analysts conclude that the "increases are largely due to changes under the Affordable Care Act."
Early on Thursday evening, Bloomberg News beat The New York Times and the Associated Press by just seconds in reporting that HHS Secretary Kathleen Sebelius would resign her position. The next day, at a Rose Garden ceremony, President Obama nominated current OMB Director Sylvia Burwell to take over at HHS. At the ceremony, in a departure befitting her troubled tenure, Secretary Sebelius stopped dead in the middle of her remarks and announced that the written statement from which she was reading was … missing a page. And then, in her departure email to her former HHS colleagues, she misspelled Burwell's name. Sometimes, you really just cannot make this stuff up.
Burwell – who was confirmed by the Senate for her current position by a vote of 96-0 – will actually face not one, but two confirmation hearings: one before the Senate Finance Committee, and a second before the Senate Health, Education, Labor and Pensions (HELP) Committee. In her role as OMB Director, Burwell is the government official who ordered the closings of national parks during the temporary partial government shutdown last fall, including the closings of war memorials on the Mall.
HOUSE CONSERVATIVES V. HOUSE GOP LEADERSHIP:
We've seen two articles in the last two weeks regarding a movement by leading House conservatives against the House GOP Leadership. This is important, because it means not only are they making a move, planning for leadership elections in the 114th Congress to be sworn in in January 2015, but they're sending a message to the Leadership now – that's what the leaks mean. Things like that don't just show up in insider publications like National Journal, they're leaked – so one of the best ways to gather intelligence in Washington is to look for the leaks, then figure out who leaked and what was his or her motivation. In this case, it's pretty clear the leaks came from the conservatives moving against the Leadership, and the reason they're leaking is because they want Leadership to know – not so the Leadership can be forewarned, but in hopes that it'll put the Leadership on notice not to mess around like that voice vote on the Doc Fix a few weeks ago again.
Please take the time to read the last item in the Suggested Reading. You'll find it instructive.
SUGGESTED READING:
DC: Committee Staff Report No Progressive Groups Were Targeted by IRS
Boehner on IRS Scandal: Wants To Know Who's Going to Jail?
Hill: House Kills Obama Budget 2-413
RC: Breaking Down the 12 GOP No Votes on the Ryan Budget
Forbes: RAND Comes Clean: ObamaCare's Exchanges Enrolled only 1.4 Million Previously Uninsured Individuals
NYT: Study Finds Sicklier Enrollees in Early Stages of Health Law
Breitbart: ObamaCare Lawsuit from Houston Moving Forward
Forbes: Health Plan Premiums Skyrocketing, According to New Survey of 148 Insurance Brokers
NYT: Sebelius Resigns After Troubles with Healthcare Site
WaPo: Kathleen Sebelius Steps Down as HHS Secretary; OMB Director Will Take Her Place
Politico: House Republicans Want Lois Lerner Charged
Hill: GOP Calls for Lerner's Prosecution
WSJ: Lois Lerner Pushed for IRS Action Against Crossroads, House Panel Says
Ways and Means Letter to Department of Justice Re: Lois Lerner
Forbes: IRS Official Lerner Could Spend 11 Years in Prison for Tea Party Scandal
Breitbart: Rep. Issa Reveals Emails Between Rep Cummings' Staff and Targets of IRS Investigation
Blaze: Top Dem. on House Committee, rather than Investigating IRS Scandal May Have Been Involved in Targeting of Conservative Group: Issa
Hill: Lerner Mentioned Organizing for Action Job
Will: Lerner: Scowling Face of the State
Politico: House Shrugs off Senate Unemployment Bill
RC: Unemployment Extension: Senate Passage Puts Bill in Boehner's Court
Politico: GOP Not Fazed by Paycheck Vote
RC: Boehner Says Unemployment Extension Is Up to White House
RC: Unemployment Extension Deal May Hinge on Job Training Compromise
NRSC: How Many 2014 Democratic Incumbents Have Gender Pay-Equity Gaps?
NJ: House Panel Votes To Halt Obama's Internet Provider Power Transfer
NJ: House Conservatives Plot To Oust Boehner, Put Scare into Cantor