4/07/14 – Legislative Update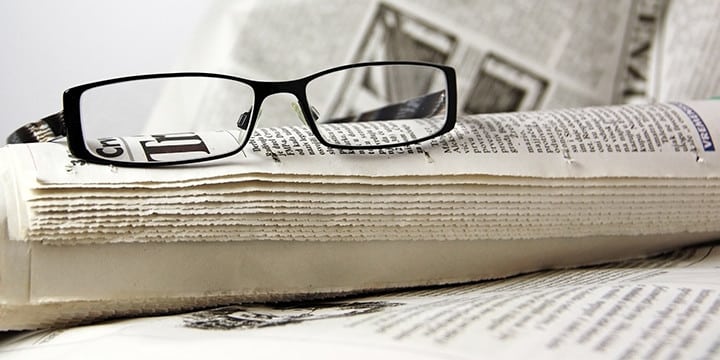 Tea Party Patriots Weekly Legislative Update for 4/6/14
House/Senate Action: Week of 3/31/14-4/6/14
The House will be in session Monday through Thursday this week.
The Senate will be in session Monday through Friday this week.
Both House and Senate will take the following two weeks off for the Easter Recess.
EXPECTED ACTION THIS WEEK:
The Senate will take up the Unemployment Insurance extension bill, H.R. 3979 upon its return Monday evening, for a cloture vote on ending debate and moving to final passage.
The House will vote Monday on H.R. 1871, the Baseline Reform Act of 2013.
The House will vote Tuesday or Wednesday on H.R. 1872, the Budget and Accounting Transparency Act of 2014.
The House will vote Wednesday on H.Con.Res. 96, establishing a budget for the U.S. Government for FY2015 and setting forth appropriate budgetary levels for FY2016-2024.
UNEMPLOYMENT INSURANCE EXTENSION:
On Thursday, the Senate voted again to invoke cloture on the motion to close debate and advance legislation that would extend federal unemployment benefits to the long-term unemployed for another five months. But this time, the vote tally was different – on the first vote a week and a half ago, 10 Republicans voted to proceed with the debate, while on the second vote last week, just 6 Republicans voted to shut down debate and move to a vote on final passage. That's good news for our side, because the fewer Republicans bolt on final passage, the less pressure there will be on Speaker Boehner to move the bill in the House.
So the Senate will take up a final cloture motion on Monday evening at 5:30, and then move to the vote on final passage.
On the House side, there's been no indication that Speaker Boehner has changed his mind on the legislation. But Senate Republican supporters of the bill are hoping that the support of Sen. Rob Portman of Ohio – a friend of Boehner's from their House days together – could raise the pressure on Boehner to bring the bill to the floor. And some more liberal House Republicans, led by Peter King of New York and Frank LoBiondo of New Jersey, are also pressuring Boehner via letter. Five other House Republicans – two more from New York, two more from New Jersey, and one from Nevada (which has the highest unemployment rate in the country) also signed the King/LoBiondo letter to Boehner.
Keep in mind – the emergency unemployment benefits expired on December 31, 2013. The bill we're talking about would extend benefits for five months, retroactively, beginning on January 1, 2014. A five-month extension would mean the benefits would end on May 30, less than two months from now – even though the National Association of State Workforce Agencies warns that it would take most states one to three months to implement, and would create new bureaucratic requirements that would be, in their words, "virtually impossible" to enforce retroactively.
Again, Senate Democrats under Harry Reid aren't looking to solve problems, they're looking to create campaign issues.
ICANN-OT LET IT GO, ROUND THREE:
I told you last week that subcommittees of both the House Judiciary and Energy and Commerce Committees were going to hold hearings on the Administration's decision to turn over the functions performed by ICANN to some other international body. The Communications and Technology Subcommittee of the Energy and Commerce Committee, chaired by Rep. Greg Walden of Oregon, held its hearing last Wednesday, and the House Judiciary Committee's Subcommittee on Intellectual Property and Internet will hold a hearing on Thursday, April 10.
Reps. Marsha Blackburn of Tennessee and John Shimkus of Illinois last week introduced H.R. 4342, the Domain Openness Through Continued Oversight Matters Act of 2014 – and yes, if you were paying attention, the acronym for that is the DOTCOM Act. The bill has 11 cosponsors at this point.
The bill would prohibit the Assistant Secretary of Commerce for Communications and Information – the relevant Administration bureaucrat – from "relinquishing or agreeing to any proposal relating to the relinquishment of the responsibility of the National Telecommunications and Information Administration (NTIA) over Internet domain name system functions" until the Comptroller General (GAO) submits a report to Congress one year after NTIA receives a relinquishment proposal from the Internet Corporation for Assigned Names and Numbers.
So far, opposition to making the move appears to be coming only from Republicans.
BUDGET:
House Budget Committee Chairman Paul Ryan released the official House GOP Budget proposal on Tuesday, and then marked it up Wednesday in his Budget Committee markup session.
His budget proposal calls for trimming $5.1 trillion from future spending growth, and claims to balance by 2024, ten years from now. He achieves this by assuming the repeal of ObamaCare and a significant shift in funding Medicare, moving to what he calls "premium support," where seniors would be given the option of buying insurance in the private marketplace with government assistance.
The Ryan budget sticks to the $1.014 trillion spending level for FY2015 set in the Ryan-Murray budget deal of last December, and maintains overall spending levels in the defense and non-defense discretionary spending budget.
As we've noted before, though, Senate Democrats have announced that they are not going to be proposing a budget, nor will they deal with any budget that comes to them from the House. Consequently, the Ryan Budget is nothing more than a messaging vehicle.
Here's the good news in the Ryan Budget: it trims the growth of future spending by $5.1 trillion below the current baseline, and it balances in 10 years.
Here's the bad news in the Ryan Budget: it trims the growth of future spending by $5.1 trillion below the current baseline, but that still allows the federal budget to grow; and it balances in 10 years, but it needs all 10 years to balance, and the vast majority of the cuts to planned future spending come in the out years. So, again, we have what we might call a "Wimpy Budget" – I'll gladly give you spending increases this year in exchange for promises of spending reductions in later years.
There's been no word on whether House Democrats will follow tradition and offer an alternative budget, nor whether the Black Caucus will do so. We've been told the Republican Study Committee will release a budget that will balance in five years, but we've seen nothing on paper. We won't know until tomorrow's Rules Committee meeting which alternative budgets will be offered, and which alternative budgets will receive floor consideration in the House on Wednesday.
DYNAMIC SCORING:
The House on Friday approved H.R. 1874, the "Pro-Growth Budgeting Act" of 2014 by a margin of 224-182, with four Democrats crossing over to support the bill. Under dynamic scoring, CBO would include in their analyses of legislation estimates on how the behavior of companies and individuals would change as a result of legislation, and how this would bring in either more or less federal revenue. This would be a major change for CBO, which since its inception has used "static" scoring models to estimate revenue effects of major legislation.
The difference between the two is simple, and important. "Static" scoring assumes individuals and companies behave the way the do, and make decisions the way they do, without regard to federal tax policy; "dynamic" scoring, by contrast, is premised on the notion that individuals and companies factor in tax policy when making investment and spending decisions.
"Static" scoring, in other words, suggests that if you throw a punch at me, I'm going to get hit in the face, because I won't react to seeing your fist come at me; "dynamic" scoring, on the other hand, suggests I'll duck.
In real world economic terms, a "static" score of a 10% cut in marginal income tax rates yields a 10% reduction in tax revenues generated to the Treasury; a "dynamic" score of the same 10% cut in marginal income tax rates, however, might actually yield an INCREASE in tax revenues generated to the Treasury, because recipients of the marginal rate cut might decide to invest more of their money, rather than save it or not work for it in the first place.
OBAMACARE:
Several items of note on the ObamaCare front to discuss this week:
Tuesday came and went, and with it the almost-end of the open enrollment period for ObamaCare. You'll recall that, anticipating a crush of last-day visitors to the web site, the Administration arbitrarily extended the enrollment period to the middle of April for anyone who wanted to claim they had tried to sign up before the March 31 deadline, but had been unable to do so. In the end, the Administration on Tuesday claimed enough enrollments to get it over the 7 million mark that was the original CBO projection – but it didn't come without some embarrassment, as the Healthcare.gov web site went down not once but twice for maintenance on Monday, the last day of the enrollment period.
Meanwhile, the back end of the web site STILL has not been fixed, though they've been working on it for six months. And because the back end still isn't fixed, that means that HHS and CMMS still cannot tell us exactly how many people are receiving subsidies, or how many people are actually paying their premiums, or how many people have never had insurance before, because the data has yet to be collected in one place.
On Thursday, the House passed H.R. 2575, the Save American Workers (SAW) Act by a vote of 248-179. This is the bill that repeals the 30-hour definition of "full-time employment" in ObamaCare and restores the traditional 40-hour definition. Given the support from Democrats, it's the kind of bill that Harry Reid will have a hard time dealing with in the Senate – but trust me, he'll find a way to overlook it.
And on Friday, the Associated Press reported on one of the little-noted consequences of ObamaCare – individual policies are going off the market as a result of the new law. With limited exceptions, insurance companies have now stopped selling the sorts of individual plans that used to be available year-round. The next open enrollment period begins in November, when enrollment for 2015 opens up in the government-run insurance marketplaces. Insurance companies are following that schedule even for the plans they sell outside the federal and state exchanges.
Why? Because of "Guaranteed Issue," the provision that says an insurance company can no longer deny insurance to someone who's sick. If the companies continued to sell policies year-round, AND had to deal with Guaranteed Issue, there would be nothing to stop people from waiting to purchase insurance until they got sick, and then dumping their policy as soon as they get well. The only way the insurance companies can protect themselves from this hit to their bottom lines is to stop selling the insurance outside the enrollment windows.
SUGGESTED READING:
NJ: Senate Invokes Cloture on Unemployment Insurance — Again
RC: Republicans Offer Deal on Unemployment Extension Vote
RC: Unemployment Extension Set To Pass After GOP Filibuster Fails
RC: Some House Republicans Press for Vote on Unemployment Extension
Politico: Congress Aims To Keep Reins on Internet
Hill: DHS Document: 68,000 Illegal Immigrants with Criminal Convictions Released in 2013
Hill: Ways and Means Chairman Camp To Retire
NJ: Paul Ryan Outlines GOP Fiscal Dream in New Budget
Politico: Dave Camp and John Boehner
RC: Conservatives Still Fuming on Secret Doc Fix Voice Vote
NJ: After Venting over Sneaky Doc Fix, House GOP Coalesces Behind Ryan Budget
WaPo: Congress Has Passed the Doc Fix 17 Times in the Last 11 Years. It Might Never Do It Again.
Hill: House Approves Dynamic Scoring
WT: Members of Congress Are Underpaid, Can't Live 'Decently' in DC: Rep. Moran
AP: The 'Little-Noticed' Consequence of ObamaCare That Will Leave Many Americans Out of Luck