3/9/14 – Legislative Update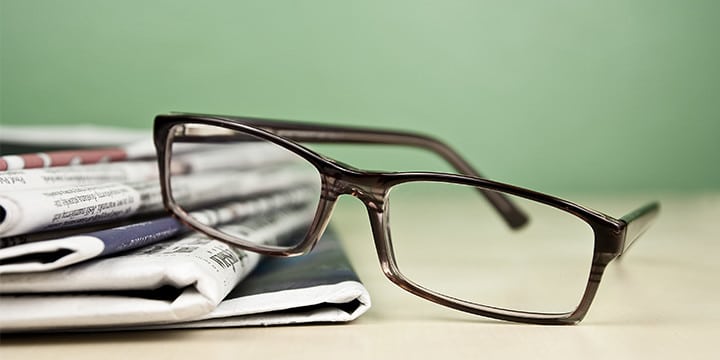 House/Senate Action: Week of 2/24/14-3/9/14
The House and Senate will both be in session this week, Monday through Friday (first votes in the House not until Tuesday).
DEBO ADEGBILE NOMINATION:
I'm going to lead this week with some positive news. Last week, we had a very short Legislative Update – we only covered one topic, the nomination of Debo Adegbile to head the Civil Rights Division of the U.S. Department of Justice. I gave you some background information on this nominee, and asked for your help in pushing phone calls to a list of targeted Democratic Senators, and I told you that beginning Monday morning, TPP was going to try to drive patch-through phone calls into those targeted offices where state law allows us to use robocalls.
To be honest, I was not hopeful. Presidential nominees are almost always confirmed, and you'll remember that just a few months ago, Senate Majority Leader Reid blew up the Senate when he invoked the so-called "Nuclear Option" and lowered the threshold required to invoke cloture on Executive and Judicial nominations from the previous 60 votes to a simple majority of 51 votes. The Obama Administration was pushing hard for this confirmation, and Harry Reid and Senate Majority Whip Dick Durbin were whipping the vote hard. By all rights, Reid and the President had every reason to look forward to a successful confirmation.
But then weather intervened – a vote originally scheduled for 5:30 PM on Monday evening, the first vote of the week, was delayed first to noon Tuesday, and then to noon Wednesday. And that delay cinched its defeat, because it gave opposition forces – in other words, us – time to generate calls into that target list.
Realizing it was going to be a tough vote, the Democrats put Vice President Joe Biden in the chair, presiding over the Senate, so he could be available to break a tie if needed. But Reid never got more than 48 votes toward the 50 he needed to be able to bring Biden into play – and after realizing that no fewer than seven Democrat Senators were voting "Nay," and seeing the vote was stuck at 48 – Reid gave up, and flipped his vote to "Nay," so he would be part of the prevailing coalition on the vote.
(That's a parliamentary maneuver that allows him to recall the measure to the floor again in the future, should he choose to do so. But, frankly, I doubt that's likely to happen – the only way he'd bring it back to the floor again is if he was absolutely certain that he could get the required number of "Yay" votes, and that means he'd have to know ahead of time that not only could he count on every Democrat to vote again to confirm the lawyer who defended one of the most notorious cop-killers in American history, he had also succeeded in convincing at least two more Democratic Senators from that group of seven "Nay" votes to agree to flip flop – and doing it in campaign season.)
Over two days, TPP pushed almost 7,500 calls into nine targeted Senate offices. That's an average of about 833 calls into each office. I can tell you that in the office of one targeted Senator, we pushed 900 calls into his office in just the first three hours of Monday morning, before our phone vendor called me and asked me if I wanted to turn off the phones there – that was five calls every minute, one call every 12 seconds. Basically, every time the phone rang in that office Monday morning, it was someone patching through to tell him to vote against cloture.
Ultimately, the seven Democrats who voted "Nay" on the cloture vote were: Senators Heidi Heitkamp (N.D.), Joe Manchin (W.Va.), Mark Pryor (Ark.), Joe Donnelly (Ind.), John Walsh (Mont.), Chris Coons (Del.) and Bob Casey (Pa.)
Look at that list – Mark Pryor, who's the most vulnerable Senate Democrat in cycle; Chris Coons, who replaced Joe Biden in the Delaware Senate seat he'd held for 36 years, but who is also in cycle, and whose state's media is actually driven by Philadelphia TV and newspapers; Bob Casey, who represents Pennsylvania, home of the slain peace officer; and John Walsh of Montana, who was just installed by the Democratic Governor there to replace Max Baucus.
What's just as important is the list of Democratic Senators who voted "Yay," but, because the vote ultimately failed, now have nothing to show for it but a bad vote in a year when they're running for reelection – Mary Landrieu (LA), Kay Hagan (NC), Mark Begich (AK), Mark Udall (CO), Mark Warner (VA). Trust me, none of them are happy about that vote.
IRS REGULATIONS AND TARGETING:
First up: The IRS's proposed new regulations restricting political activity by non-profit organizations.
Two weeks ago, we discussed House Ways and Means Committee Chairman Dave Camp's H.R. 3865, the "STOP Targeting of Political Beliefs by the IRS Act" of 2014, which would delay for one year the imposition of the proposed new regulations. That bill was brought to the floor on Wednesday, February 26, and passed by a vote of 243-176, with 11 Members not voting. All Republicans but two who were absent voted "Aye," and 14 Democrats crossed party lines to join them.
That same day – the day before the comments period ended – the IRS revealed that none of the proposed new regulations would be in place before the November elections. Testifying before the House Appropriations Committee, IRS Commissioner John Koskinen said the chances of getting them in place before the elections were "pretty slim."
The next day, we found out why – a week ago Thursday, the IRS closed the comment period for its proposed new regulations. By the time they stopped taking comments, more than 143,000 individuals and organizations had filed comments, and the overwhelming majority were opposed. According to the Sunlight Foundation, that's the second-largest number of comments ever posted about proposed new IRS regulations, second only to the 167,000 comments posted about ObamaCare's contraceptive mandate.
To show you just how desperate the Left is to spin this as a positive, Citizens for Responsibility and Ethics in Washington (CREW) tweeted in response, as if all those comments APPROVED of the new regulations, "We knew Americans cared about getting money out of politics, but the response to #IRS regulations is still stunning."
So, thank you to all of you who took the time to post a comment.
Last Wednesday, at a hearing of the Oversight and Government Reform Committee, former IRS official Lois Lerner again invoked her Fifth Amendment right against self-incrimination and refused to answer the committee's questions. Unfortunately, that news was drowned out by coverage of what happened after Committee Chairman Darrell Issa gaveled the meeting to a close, and Democrat Ranking Member Elijah Cummings of Maryland exploded, leading Issa to order Cummings' microphone cut off. Issa later apologized publicly to Cummings.
The following day, as part of his regular weekly press conference, Speaker Boehner indicated his belief that Lois Lerner's not going to be able to claim the privilege forever – in his view, she's going to have to answer the Committee's questions, or face a charge of Contempt of Congress.
On Friday, the House Ways and Means Committee announced that it had finally negotiated an agreement with the IRS and the Justice Department that would allow it access to emails it had been seeking from Lerner and other senior IRS officials. Committee Chairman Dave Camp had requested that the IRS hand over ALL her emails going back to 2009, but the IRS had only handed over the emails that they believed had anything to do specifically with her targeting of conservative organizations.
With Lerner unlikely to testify before Congress, those emails are very important documents. It's because of her emails that we know the decision to target conservative groups was not made in Cincinnati, but in Washington, and we know that the plan to change the IRS rules for non-profits were hatched in Washington in 2011, long before the IRS scandal went public. We'll keep our eye on this one to see what else her emails reveal.
OBAMACARE:
 Several items of note on the ObamaCare front to discuss this week:
On Wednesday, the House took up its 50th attempt to repeal, replace, defund, or amend ObamaCare, when it voted to delay the penalty for the Individual Mandate. HR 4118 passed by a vote of 250-160, with 27 Democrats crossing lines to vote with 223 Republicans in favor of delaying the tax penalty for not enrolling.
Also on Wednesday, the White House announced yet another ObamaCare delay – consumers who have plans that do not meet ObamaCare's "Essential Benefits" requirements will be allowed to keep their plans until past the end of the Obama presidency. This very conveniently means that they will NOT receive the cancellation notices that they were expected to receive in October 2014, right before the elections, a time when cancellation notices could have killed vulnerable Democrats in the November elections.
And just to add salt to the wound, to show you how crassly political this decision was, the White House, when making the announcement, simultaneously announced a list of 13 vulnerable Democrats who Administration said had engaged in what they called "close consultation" on the new delay. That gives these Democrats a flag they can go home and wave, to tell their constituents they're working to "fix" ObamaCare so it lives up to the promises they made that if you like your plan, you can keep it.
Also on Wednesday, we learned that Gary Cohen, director of the Center for Consumer Information and Insurance Oversight – in other words, the federal official in charge of developing the Healthcare.gov web site – tendered his resignation, effective at the end of March, which just happens to coincide with the end (dare I say it?) of what we'll call the "official" ObamaCare open enrollment period, and which, therefore, gives him a convenient out.
Now, here's the funny part: On Thursday, Cohen stopped by an insurance industry conference, and revealed that the Administration has literally no idea what percentage of the people they're claiming as new ObamaCare enrollees are people who previously had not had insurance – because they're not asking the question. Nor cam they tell us how many people are signing up for insurance directly with insurance companies outside the exchanges – again, because they're not asking the question.
 SUGGESTED READING:
 WT: IRS Says Planned Tea Party Crackdown Rules Won't Be in Place Before November
WT: IRS Flooded with Comments on Nonprofit Rule
Politico: GOP Revives Focus on Lois Lerner
FOX: Issa, Cummings Clash After Ex-IRS Official Lerner Takes Fifth
Hill: IRS Agrees To Turn Over Lerner Emails
Reuters: US House Votes To Delay ObamaCare Penalty for Non-Enrollment
Hill: White House Announces New ObamaCare Delay
Reuters: US Official in Charge of ObamaCare Exchanges Resigns
NJ: HHS Doesn't Know How Many Uninsured Are Signing Up for ObamaCare
Hill: Study: ObamaCare Not Reaching Uninsured
WaPo: Health Insurance Marketplaces Signing Up Few Uninsured Americans, 2 Surveys Find