3/16/14 – Legislative Update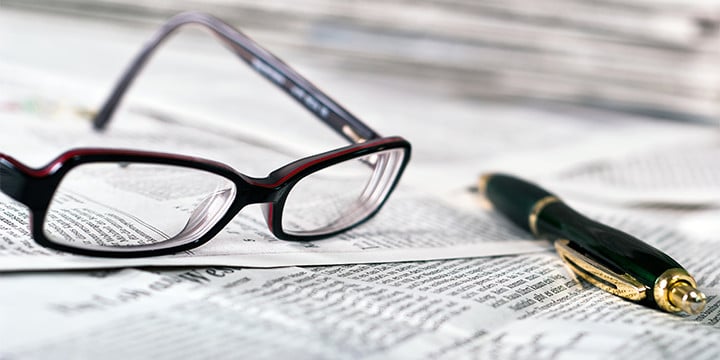 Tea Party Patriots Weekly Legislative Update for 3/16/14
House/Senate Action: Week of 3/10/14-3/16/14
The House and Senate will be in recess next week.
IRS REGULATIONS AND TARGETING:
On Tuesday, the House Oversight and Government Reform Committee released a 141-page report excoriating ex-IRS official Lois Lerner for her involvement in the targeting scandal.
According to the report, she "was extensively involved in targeting conservative-oriented tax-exempt applicants for inappropriate scrutiny." The report includes nearly 100 pages of emails and documents that aim to show Lerner had an overtly left-leaning political ideology that, combined with the public scrutiny of the Citizens United Supreme Court decision by "voices on the left," led her to develop a process to scrutinize and delay tea party groups' applications for 501(c)(4) status and later cover up that scrutiny.
The report goes further, saying, "She was keenly aware of acute political pressure to crack down on conservative-leaning organizations. Not only did she seek to convey her agreement with this sentiment publicly, she went so far as to engage in a wholly inappropriate effort to circumvent federal prohibitions in order to publicize her efforts to crack down on a particular Tea Party applicant. She created unprecedented roadblocks for Tea Party organizations, worked surreptitiously to advance new Obama Administration regulations that curtail the activities of existing 501(c)(4) organizations – all the while attempting to maintain an appearance that her efforts did not appear, in her own words, 'per se political.'"
Later in the week, Committee Ranking Member Elijah Cummings of MD send a letter to Speaker Boehner and released the results of an exchange between himself and the Congressional Research Service, purporting to show that when Committee Chairman Darrell Issa of CA adjourned the hearing with Lerner the previous week, he did so in a way that let Lerner off the hook, and made it possible for her to avoid a Contempt of Congress citation. Cummings argued that Issa had never made clear to Lerner that failing to answer the Committee's questions put her at risk of a Contempt citation, and he never refuted her assertion that she was allowed to claim the Fifth Amendment privilege – and that, because he actually adjourned the hearing when he ended it, rather than putting it in recess (as he had done months ago, when Lerner first refused to testify), Issa was unable to reopen the hearing, and she was now off the hook. Not surprisingly, Committee spokesmen flatly rejected this argument.
OBAMACARE:
Several items of note on the ObamaCare front to discuss this week:
On Tuesday, the House passed H.R. 1814, the Equitable Access to Care and Health Act, which would let people avoid buying insurance (that is, avoid the individual mandate) under ObamaCare if they could cite a religious reason. The bill was brought up on the Suspension Calendar, meaning it required a two-thirds vote to pass – but Henry Waxman, the House Democrats' point man on health care for the last two decades, after strenuously arguing against the bill during floor consideration, declined to demand a roll call vote. And the Republicans did not insist on one, either, so we have no recorded vote to look at.
The House passed two other bills on Tuesday: H.R. 3979, the Protecting Volunteer Firefighters and Emergency Responders Act, introduced by Rep. Lou Barletta of PA, passed by a vote of 410-0. It would ensure that volunteer emergency services workers don't have to be counted as full-time employees and be offered health insurance. The second bill was H.R. 3474, introduced by Rep. Rodney Davis of IL, the Hire More Heroes Act, which would let companies NOT count veterans as full-time employees for purposes of counting the number of full-time employees a small business has, as long as the veterans in question are already covered by the federal veterans health program. That bill passed by a vote of 406-1.
On Wednesday, HHS Secretary Sebelius released the ObamaCare enrollment figures for February, showing that – even by the Administration's rather loose accounting, which we've discussed before – just 940,000 people had signed up for ObamaCare during the month of February, a significant drop from the 1.1 million who signed up in January. Actually, the 940,000 figure doesn't refer to enrollments, but to "plan selections," and, of course, we still have no data on how many of them have actually paid for their plans. Nevertheless, by way of defending this reduced number, an Administration spokesman noted that – I'm not making this up – "February has fewer days than January."
More troubling for ObamaCare supporters, the February numbers continued a trend in which only about 25% of the claimed enrollees are in the crucial 18-34 age range. Remember, that number has to be 40% for this enterprise to work, math-wise, and having just 25% of the new enrollees fall into that age range spells serious trouble.
Do the math, and you'll see the trouble: They were supposed to hit 7 million enrollees by the end of the open enrollment period on March 31. 40% of that number is 2.8 million. But if only 25% of the 4.2 million total enrollees they claim now are in that age range, that translates to just 1,050,000 of them. To get to 2.8 million, they're going to have to find almost 1.8 million of them to sign up in the month of March. Given that the enrollment period has already been open for five months, is it likely that they'll get almost twice as many Young Invincibles to sign up in ONE month as they got in the entire first FIVE months of enrollment?
SUING THE PRESIDENT
On Wednesday, the House passed two bills dealing with the President's more than a bit annoying habit of failing to execute the laws of the United States.
H.R. 4138, the Executive Needs To Faithfully Observe and Respect Congressional Enactments of the Law Act, introduced by Rep. Trey Gowdy of SC, passed by a vote of 233-171. This bill would create a fast track for the House or Senate to bring a civil action against the President should he be found to be in violation of Article II, Section 3, clause 17 of the Constitution, which requires him to take care that the laws be faithfully executed. Shortly thereafter, the House passed, by a vote of 244-171, H.R. 3973, the Faithful Execution of the Law Act, introduced by Rep. Ron DeSantis of FL. This bill would require the Attorney General to report to the Congress any time an executive branch agency decides not to enforce a particular law for anything other than policy reasons.
Not surprisingly, the Administration has threatened to veto both bills.
EXPANSION OF OVERTIME PAY
On Thursday, the President directed the Labor Department to revamp its regulations to require overtime pay for several million additional salaried mid-level employees – fast food managers, loan officers, computer technicians and others who are now classified by their employers as "executive or professional" to avoid paying them overtime.
The White House claims the President has authority to act because of his ability as President to revise the rules and regulations that implement the Fair Labor Standards Act, which was originally passed in 1938. These proposed new regulations would increase the number of people who qualify for overtime – but, like the proposed new IRS regulations we just dealt with, these new proposed regulations will also have to survive a period of public comment.
ICANN-OT LET GO
On Friday evening, in a classic Friday garbage dump, the U.S. Department of Commerce announced it was planning to give up U.S. control of the Internet. Specifically, the National Telecommunications and Information Administration, which controls the back end of the Internet – assigning domain names and such – will no longer contract with ICANN, the Internet Corporation for Assigned Names and Numbers, which has performed the function for NTIA as an outside contractor since 2000. The current contract with ICANN expires in the fall of 2015, and at that time, says the Commerce Department, the Internet will be handed off to some global concern.
I am understating matters when I say there is, and will be, strong opposition to this move.
SUGGESTED READING:
WaPo: ObamaCare Enrollment Drops Off in February
Hill: ObamaCare Enrollments Dip
Hill: House Okays Religious Exemption to Having a Healthcare Plan
WSJ: ObamaCare Web Site Plans Deadline Leeway
WE: Obama Threatens Vetoes of Bills Requiring Him To Follow the Law
ABC: House Backs Bill To Sue the President over Laws
NYT: Obama Will Seek Broad Expansion of Overtime Pay
Hill: Biz Stunned by Obama Overtime Move
Forbes: President Vows To Expand Overtime Pay, but Will Workers See Any Benefit?
Politico: Unemployment Benefits Extension Deal Came Down to the Wire
Hill: Boehner Questions Senate Jobless Aid Bill
CBS: Lois Lerner Under Fire in New House Oversight Committee Report
OVERSIGHT COMMITTEE: Lois Lerner's Involvement in the IRS Targeting of Tax-Exempt Organizations
ABC: Did Darrell Issa Both Lois Lerner's Contempt Proceeding?
RC: Where Do House Republicans Stand on Immigration Principles?
Politico: Internet Administration To Shift from US to Global Stage
Politico: Net Transition Triggers GOP Backlash
Lawfare: Who Controls the Internet Address Book