2/16/14 – Legislative Update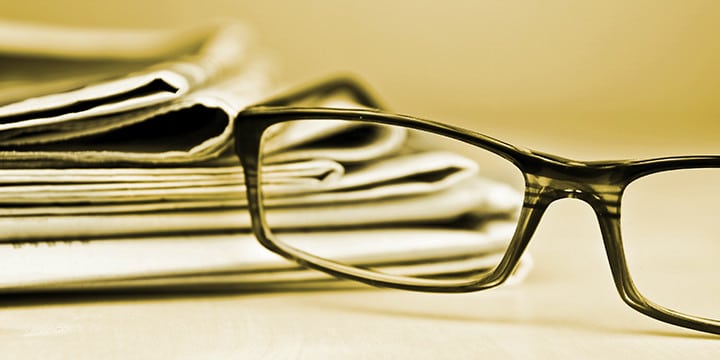 House/Senate Action: Weeks of 2/10/14-2/16/14
The House and Senate are both in recess this week for the President's Day holiday.
IRS TARGETING:
Last Tuesday, the House Ways and Means Committee met to mark up several pieces of legislation, including Chairman Dave Camp's own H.R. 3865, the "STOP Targeting of Political Beliefs by the IRS Act" of 2014, which would prohibit the new rules proposed by Treasury and the IRS last November from being finalized for at least one year.TPP's Jenny Beth Martin sent a letter to Chairman Camp supporting this legislation, which has been included in the record of the Committee meeting.
At that mark up session, Chairman Camp also revealed the IRS's targeting of conservative political opponents of the Obama Administration was not confined solely to delaying the issuance of determination letters for new applicants; in addition, Camp said, the IRS had targeted long-established conservative non-profits for surveillance and audits:
"We now know that the IRS targeted not only right-leaning applicants, but also right-leaning groups that were already operating as 501(c)(4)s … At Washington, DC's direction, dozens of groups operating as 501(c)(4)s were flagged for IRS surveillance, including monitoring of the groups' activities, websites and any other publicly available information. Of these groups, 83% were right-leaning. And of the groups the IRS selected for audit, 100% were right-leaning."
H.R. 3865 passed the Committee on a party-line vote, and we expect to see it on the floor of the House for final passage when the House returns the week of February 24.
OBAMACARE:
 Two items of note on the ObamaCare front this week:
Late last Monday night, the Administration announced yet another delay in the implementation of ObamaCare – this time, delaying the Employer Mandate for medium-sized businesses (that is, businesses that have between 50 and 99 employees) for one more year, until 2016, and allowing larger businesses (that is, businesses with 100 employees or more) a different delay – in 2015, they'll only have to cover 70% of their employees.
But what's truly remarkable is buried in the fine print of this 227-page Final Rule issued by the Treasury Department – a requirement that businesses certify to the IRS, under penalty of perjury, that their hiring and firing decisions had nothing to do with ObamaCare. That is, you can cut back the size of your workforce to get under the 50- or 100-employee threshold, as the case may be, as long as you're willing to swear under penalty of perjury that the decision was made irrespective of the requirements of ObamaCare, and was only done for what the Administration calls "bona fide business reasons" – as if reacting to new government regulations, and the costs imposed by them, is not a bona fide business reason.
Now the Administration is inventing new crimes – Thought Crime, for those of you who remember George Orwell. Or, for those of you who prefer Ayn Rand, you can just pick up your dog-eared copy of "Atlas Shrugged" and re-read the section detailing Directive 10-289, which prohibited companies from firing any employees, and – more remarkably – prohibited employees from resigning or leaving for any reason whatsoever.
Nobody expects any business to certify anything other than that ObamaCare had nothing to do with their decision to dump employees to get underneath one of those thresholds, and no one actually expects the Administration to prosecute any executive found "guilty" of this "crime."
What we DO expect, however, is that the Administration will now have a new arrow in its quiver – when, a year or two from now, we see a whole bunch of companies dumping employees to get under the threshold, the Administration will be able to check their tax returns, and announce to the world that those firing decisions had nothing whatsoever to do with their noxious law – and they've got the sworn certifications to prove it!
By The New York Times' count, that's 18 changes to ObamaCare; by the Galen Institute's count, that's 35 changes, including 18 the President has made unilaterally, 15 that were passed by Congress and signed into law by the President, and two changes that were made by the Supreme Court.
Last Wednesday, the Administration released its latest enrollment figures, through the end of January, and claimed that 3.3 million people have now signed up for health coverage through the exchanges. They were extremely excited to announce that in January's enrollments – which by themselves numbered a claimed 1.1 million – the percentage of enrollees who fall into the so-called "Young Invincibles" category has risen to 27%, bringing the percentage of "Young Invincibles" in the total pool of new enrollees up to 25% (from the 24% where it was originally).
Keep in mind, that number has to reach 39%, according to the Administration's earlier calculations, to avoid huge premium increases next year and the Death Spiral after that – so that number isn't really the cause for celebration they seem to think it is.
DEBT CEILING:
 Back in the Old Days – five months ago – Speaker Boehner was full of piss and vinegar, swearing like a sailor that no way, no how, was a clean debt ceiling increase going to pass the House. But time marches on, and things change, and next thing you know, House Republican leaders are relying on Democrats to pass a clean debt ceiling increase, and only 28 Republicans vote for a bill that passes the House – and that's the lower number of votes from the Majority Party on a bill that passed the House since the track-keepers started keeping track of that particular statistic in 1991.
That was last Tuesday.
What happened between October and February to cause the Speaker to flip? Two things – the negative publicity that accrued to the GOP from last Fall's government shutdown, and the negative publicity that accrued to the Democrats from the disastrous ObamaCare web site roll out and continued unilateral changes to the implementation of the law – the latter of which replaced the former, and which has now become the Holy Grail for congressional Republicans, who are convinced that if they can just keep from fumbling the ball between now and November, the midterm elections will result in a GOP takeover of the Senate and the consequent ability to stymie President Obama for the last two years of his presidency.
Speaker Boehner believes that caving on the debt ceiling was a GOOD thing for House Republicans – as he left the podium to stunned silence after making his brief announcement to the House GOP Conference, he stopped and looked at them and asked, "You're not evening going to clap for me for getting this monkey off of our backs?" – which comment was greeted with what one reporter called "a polite golf clap."
Then came Wednesday, and the action shifted to the Senate.
Senate Republicans faced a choice – Leadership wanted to allow the debt ceiling vote to move forward on a 51-vote simple majority threshold, so that all Republicans could vote against it and Democrat votes alone could get Majority Leader Reid the votes he needed. But some conservatives in the Senate GOP Conference, led by Ted Cruz of Texas, refused to accede to a Unanimous Consent request to do that, declaring that the issue was serious enough that it warranted a 60-vote threshold.
On a political level, the Leadership's plan would have allowed every Republican to vote against the debt ceiling hike, but it also would have allowed four Democrats – like, say, Senators Landrieu, Pryor, Hagan, and Begich – to cast their votes AGAINST the debt ceiling hike, secure in the knowledge that their fellow Democrats would cover them.
The only way to force all Democrats to cast their votes for a debt ceiling hike would be to raise the necessary threshold to 60 votes – but that would also require five REPUBLICANS to vote for the debt ceiling hike, something that Leader McConnell wanted to avoid.
Cruz refused to yield, and insisted on a 60-vote threshold.
And then the circus came to town. In an extraordinary 59-minute vote – a vote where, contrary to precedent, the Clerk of the Senate did NOT call out the names of the Senators as they arrived at the Well to cast their votes, the better to allow the leaders time to find the necessary five votes without having to worry about embarrassing any individual Senators who had already cast their votes, but might decide to flip – Leader McConnell and Minority Whip John Cornyn buttonholed, cajoled, argued, promised, baited, and ultimately begged their colleagues to provide the necessary five votes.
The two most obvious targets – Susan Collins of Maine, and Lisa Murkowski of Alaska – were tired of always having to be aisle-crossers, and refused to do it one more time. Stuck for more than half an hour at 59, Senators McConnell and Cornyn – each of whom faces a primary challenge this spring (one serious, one not-so-serious) – bit the bullet and decided to cast their votes for cloture. In the end, five of their GOP colleagues (Sens. Barrasso, Flake, Hatch, McCain, and Thune) flipped their votes, so that no one GOP Senator could be tagged as having cast the "deciding vote" to invoke cloture and move to consideration of the underlying bill. In all, 12 GOP Senators voted to invoke cloture and move to final passage, so the final vote tally on the crucial vote was 67-31.
Once cloture had been invoked, the bill – an amendment to a previously-passed Senate bill, in fact – only needed 51 votes to pass. Interestingly, the four Democratic Senators I mentioned earlier did not avail themselves of the opportunity to vote "No" for political cover, and instead voted with their Democratic colleagues. Consequently, the final vote tally was 55-43, with all Democrats (plus the two Independents who caucus with the Democrats) voting "Aye," and all Republicans voting "No," except for two absentees – Senators Tom Coburn of Oklahoma and Saxby Chambliss of Georgia.
The bill suspends the debt ceiling until March 2015, at which point the suspension will expire and the national debt will automatically set itself at whatever level the federal government has borrowed to that point.
One historical note – Monday, February 17 marks the five-year anniversary of the signing of the Stimulus Bill.
SUGGESTED READING:
WaPo: White House Delays Health Insurance Mandate for Medium-Sized Employers Until 2016
WSJ: Statement on Delay in Some Employer's Health Insurance Mandate
Politico: ObamaCare Delay Sparks New Mandate Fight
FOX: Thought Police: Firms Must Swear ObamaCare Not a Factor in Firings
WaPo: ObamaCare Creates New Ways To Prosecute American Businesses
Conservapedia: Directive 10-289
Galen: 35 Changes to ObamaCare
BG: MA Connector Chief Brought to Tears Describing Backlog
CBS: On ObamaCare, Insurers Don't Share Government's Optimism
NYT: One-Fifth of New Enrollees Under Health Care Law Fail To Pay First Premium
Breitbart: ObamaCare Recruiting Illegals in California
ABC "This Week" Transcript: John Boehner
RC: The End of Debt Limit Brinksmanship?
RC: Breaking Down the Debt Ceiling Vote (House)
Politico: The GOP's Debt Ceiling Surrender
NRO: Chocola: Who's Lost Credibility Now?
Politico: The Word That Changed the Debt Ceiling Debate
WaPo: Costa: How John Boehner Decided To Give Up on the Debt Limit Fight
Politico: Behind the Scenes of a Dramatic Debt Limit Vote (Senate)
RC: 6 GOP Senators Who Flipped Their Votes
RC: Reid Spokesman Explains Secrecy in Debt Limit Vote
WSJ: Camp: IRS Targeted Established Conservative Groups for Audits, Too
Breitbart: IRS Targets Tea Party and Conservative Non-Profits for Audit
NYT: Left and Right Object to IRS Plan To Restrict Non-Profits' Political Activity