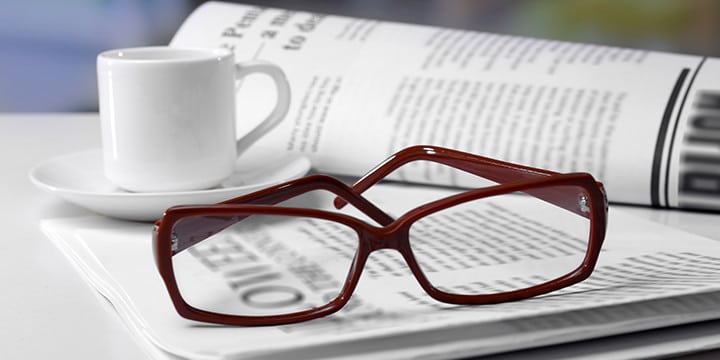 TEA PARTY PATRIOTS:
Choosing between Big Brother and the Bill of Rights (Op-ed)
"Around 1:30 a.m. Saturday, there was a seismic shift in the U.S. Congress. As the Senate deadlocked over what to do about several expiring provisions of the Patriot Act, it became clear that political momentum had moved away from surveillance and secrecy toward freedom and privacy…."
http://www.latimes.com/opinion/op-ed/la-oe-0529-abdo-martin-nsa-20150529-story.html
ACLU and Tea Party leaders unite against surveillance
"It takes a travesty most vile to compel two groups that are essentially polar opposites to get together and call for reform. Enter the Patriot Act. The post-9/11 law has a few provisions dealing with surveillance of everyday citizens not suspected of doing or planning on doing bad things, provisions that are set to expire Sunday assuming a compromise doesn't break through to overcome roadblocks in the U.S. Senate by the likes of Senators Rand Paul (R-Kentucky) and Ron Wyden (D-Oregon). On Friday, the American Civil Liberties Union and the Tea Party Patriots held a joint conference call to explain why groups on opposite ends of the political spectrum are, for once, united in something. "When the ACLU and the Tea Party Patriots agree on something, then Congress has to listen," said Anthony Romero, executive director of the ACLU…"
http://cltampa.com/politicalanimal/archives/2015/05/29/aclu-and-tea-party-leaders-unite-against-surveillance#.VWkQFOuWvKA
NSA Surveillance Programs Are Set to Expire as Senate Meets Sunday
Obama warns any lapse in programs puts nation at risk of missing a terror threat
"…Groups as disparate as the liberal American Civil Liberties Union and conservative Tea Party Patriots agree that the bulk-collection program should expire. The two groups said Friday the fact that they find common ground should lead Congress to take seriously arguments against the government's surveillance tactics. Anthony Romero, executive director of the ACLU, and Jenny Beth Martin, co-founder and president of the Tea Party Patriots, hailed the robust public debate surrounding surveillance on a call with reporters. Mr. Romero urged the Senate not to short-circuit the conversation by approving the House measure. Ms. Martin targeted phone records in particular, saying the Tea Party Patriots would be satisfied with the expiration of that provision alone or with its modification under the U.S.A. Freedom Act. However, the ACLU is seeking broader changes to the national security law passed in the wake of the 2001 terrorist attacks…"
http://www.wsj.com/articles/nsa-surveillance-programs-are-set-to-expire-as-senate-meets-sunday-1432939470
Tea Party and ACLU Call on Congress to Let Patriot Act Expire
"In an extreme case of strange bedfellows, a top Tea Party group and the American Civil Liberties Union are pressing lawmakers to allow the controversial provisions of the Patriot Act that authorize the National Security Agency's broad surveillance activities to expire. The push by grassroots conservatives and liberal civil libertarians comes ahead of a looming Sunday, May 31, deadline. At midnight, three parts of the Patriot Act will expire, including Section 215, which the NSA uses to vacuum up the phone records of tens of millions of Americans. "It's violating our freedom and the Bill of Rights," Jenny Beth Martin, co-founder of the Tea Party Patriots, said during a joint conference call Friday outlining their case against the bill. "When you have Sen. Ron Wyden and Sen. Rand Paul and the ACLU and the Tea Party Patriots all aligning on this issue, it's very telling." At the moment, top lawmakers are scrambling to broker a last-minute deal to save the law, but it's unclear who will come out on top or what legislation will be voted on. Senate Majority Leader Mitch McConnell wants Congress to renew all three provisions and has summoned senators back to Washington for a rare Sunday session. However, a left-right coalition of lawmakers succeeded in voting down McConnell's renewal efforts last week and are demanding an immediate overhaul of the intrusive U.S. surveillance practices made public by NSA whistleblower Edward Snowden…."
https://foreignpolicy.com/2015/05/29/tea-party-and-aclu-call-on-congress-to-let-patriot-act-expire/
New NSA phone dragnet proposals blasted as flawed
"…In a joint press conference Friday, the ACLU and conservative activist group Tea Party Patriots called on the Senate to vote against a straight renewal of Section 215. The Tea Party group supports the USA Freedom Act, a bill that limits NSA phone records collection while extending Section 215, said Jenny Beth Martin, its president. While Martin said the USA Freedom Act would be a positive step toward surveillance reform, ACLU executive director Anthony Romero called on the Senate to kill Section 215 entirely to allow time for a national debate about counterterrorism surveillance. Killing Section 215 would "allow the country and the Congress to have a proper conversation about what surveillance powers are necessary and what oversight mechanisms are necessary to make sure they're not abused," Romero said. "It's a time for us to keep that debate going and not to short-circuit it in some type of 11th-hour, backdoor deal."…"
http://www.itworld.com/article/2928775/new-nsa-phone-dragnet-proposals-blasted-as-flawed.html
HEALTHCARE:
Surprise, surprise: All-encompassing government mandate results in skyrocketing admin costs
"I'll bet Barack Obama will be mad as hell when he sees this on MSNBC today. Oh, wait … According to a new study by a group backing single-payer as an alternative, the Affordable Care Act has forced administrative costs in health care to skyrocket, precisely the opposite of how its backers claimed it would lower costs: Last year we, and many others, drew attention to the chaotic and costly roll out of the Affordable Care Act's (ACA) exchanges. The chaos is mostly over (unless King prevails over Burwell), but the costs will linger on. The roughly $6 billion in exchange start-up costs pale in comparison to the ongoing insurance overhead that the ACA has added to our health care system — more than a quarter of a trillion dollars through 2022. … Between 2014 and 2022, CMS projects $2.757 trillion in spending for private insurance overhead and administering government health programs (mostly Medicare and Medicaid), including $273.6 billion in new administrative costs attributable to the ACA. Nearly two-thirds of this new overhead—$172.2 billion—will go for increased private insurance overhead (data not shown in table). Most of this soaring private insurance overhead is attributable to rising enrollment in private plans which carry high costs for administration and profits. The rest reflects the costs of running the exchanges, which serve as brokers for the new private coverage and will be funded (after initial startup costs) by surcharges on exchange plans' premiums. Even that level of administrative cost will be "shocking," according to the group: Those costs will be particularly high this year, when overhead is expected to make up 45 percent of all federal spending related to the Affordable Care Act. By 2022, that ratio will decrease to about 20 percent of federal spending related to the law. The study is based on data from both the government's National Health Expenditure Projections and the Congressional Budget Office. Both authors are members of Physicians for a National Health Program, which advocates for a single-payer system. "This number – 22.5 percent of all new spending going into overheard – is shocking even to me, to be honest. It's almost one out of every four dollars is just going to bureaucracy," the study's other author, Steffie Woolhandler, said Wednesday…"
http://hotair.com/archives/2015/05/28/surprise-surprise-all-encompassing-government-mandate-results-in-skyrocketing-admin-costs/
The Post-Launch Problem: The Affordable Care Act's Persistently High Administrative Costs
"Last year we, and many others, drew attention to the chaotic and costly roll out of the Affordable Care Act's (ACA) exchanges. The chaos is mostly over (unless King prevails over Burwell), but the costs will linger on. The roughly $6 billion in exchange start-up costs pale in comparison to the ongoing insurance overhead that the ACA has added to our health care system — more than a quarter of a trillion dollars through 2022. Bloated Administrative Costs –
We calculated these new overhead costs from the official National Health Expenditure Projections for 2012-2022 released by the Centers for Medicare and Medicaid Services (CMS)' Office of the Actuary in July 2014. The projections included separate tables projecting costs with, and without, the effects of the ACA, allowing calculation of the incremental insurance overhead costs directly attributable to the reform. We use the July 2014 release of projected figures because the projections released subsequently no longer included any "without ACA" figures. Although the latest projections forecast slightly lower health care cost growth in the coming decade—5.7 percent annually vs. 5.8 percent in the earlier release—this change would only minimally affect our estimates. The table below shows the CMS actuaries' estimates for private insurance overhead and government program administration with and without the ACA. It also shows our estimates of the administrative cost increases attributable to the ACA, and the administrative cost per newly-insured person and as percent of federal government expenditures under the ACA (calculated using the CBO's estimates of coverage and cost). Between 2014 and 2022, CMS projects $2.757 trillion in spending for private insurance overhead and administering government health programs (mostly Medicare and Medicaid), including $273.6 billion in new administrative costs attributable to the ACA. Nearly two-thirds of this new overhead—$172.2 billion—will go for increased private insurance overhead (data not shown in table). Most of this soaring private insurance overhead is attributable to rising enrollment in private plans which carry high costs for administration and profits. The rest reflects the costs of running the exchanges, which serve as brokers for the new private coverage and will be funded (after initial startup costs) by surcharges on exchange plans' premiums…"
http://healthaffairs.org/blog/2015/05/27/the-post-launch-problem-the-affordable-care-acts-persistently-high-administrative-costs/
ObamaCare's New Twist: $6,500 Silver Plan Deductible
"It was barely more than a year ago, during the first ObamaCare sign-up period, when customers were stunned to learn that low-cost bronze plans carried deductibles of $5,000 or even $6,000. By now, the maximum $6,800 bronze deductibles being proposed for 2016 plans have likely lost most of their shock value. The new sticker shock is silver plan deductibles that can reach as high as $6,500 as insurers push the envelope in finding ways to hold down premiums. In some ways the news is better than it sounds because this type of silver plan only requires a co-payment, not full payment, for doctor visits and generic prescriptions. Amid concern about surprisingly large ObamaCare premium-hike proposals for 2016, Coordinated Care, which already offers the cheapest silver plan in Seattle, is proposing to charge 4.2% less next year for a silver plan. The lower premium is deceptive, however, because the plan's features are changing so dramatically. This year, Coordinated Care's lowest-cost silver plan, Ambetter Balanced Care, has a $5,000 deductible, which is the maximum that a plan member has to pay out of pocket before the insurer covers all additional costs. Its proposal for 2016, which Washington state regulators must approve, has a silver plan deductible of $6,500…"
http://news.investors.com/politics-obamacare/052915-754989-obamacare-silver-plan-deductibles-cut-bronze-subsidies.htm?ven=rss&utm_source=feedburner&utm_medium=feed&utm_campaign=Feed:%20PoliticRss%20(Politic%20RSS)
New Estimate Of Obamacare's Fiscal Impact On Private Doctor Practices
"Under Obamacare, doctors have been strained by costly new regulations, intricate payment "reforms" that tie their Medicare reimbursement to complex federal reporting requirements, and mandates that they install and make "meaningful" use of electronic health records. Add a new burden to the mix: The proportion of patients they see are rapidly shifting away from commercial health plans and toward Medicaid, which sometimes pays doctors pennies on the dollar that they were previously reimbursed under private insurance. The data comes from ACAview, a product of athenahealth that aims to measure the impact of Obamacare on medical practices. The project, jointly funded with the Robert Wood Johnson Foundation, is the first large-scale examination of data derived directly from outpatient medical practices belonging to more than 60,000 providers. It gives a unique insight into how the Affordable Care Act is impacting patients at the point of care. The analysis was first released in February 2015, and this new data is an update on those initial results. It is being released today for the first time. It shows that in states taking Obamacare's Medicaid expansion, Medicaid visits as a proportion of all visits to doctors increased from 15.6% in 2013 to 17.7% in 2014, and continues to climb, to 21.5% in 2015…"
http://www.forbes.com/sites/scottgottlieb/2015/05/29/new-estimates-of-obamacares-fiscal-impact-on-private-doctor-practices/
Five years in, pizza chains find ObamaCare menu mandate still half-baked
"Five years ago, we discovered one of those hidden items in ObamaCare that Nancy Pelosi promised we'd only see after the bill got passed — and she was correct. The bill included a federal mandate for restaurants with 20 or more locations to post calorie counts on menu items, even though research since passage of ObamaCare suggest that calorie counts on menus don't change consumer behavior at all. It does change the overhead for restaurants and their ability to expand and change their menu offerings, and nowhere is that problem greater than in the pizza industry. Dylan Scott reports for National Journal that the largest chains have finally begun to work on Congress to get rid of the mandate, or at least provide an exception for a sector where almost every purchase is a custom order: This is Big Pizza's beef: People order pizza by phone or online. (Liddle pressed this reporter on how he procures his pies. Usually through a mobile app, for the record.) The industry estimates that only 10 percent—and Liddle said it could be even as low as 2 percent—of their customers are actually going to see the calorie information that they put up in stores. Because of that, they didn't initially expect the FDA to mandate calorie counts on pizza places' physical menus. But that's what the final regulation requires. "Very few people walk into a pizzeria, look up on a menu board and say, 'Hmm, what will I have?'" Liddle said in an interview. "We don't want to not do labeling. We do it already. We don't want to get out of it. We want to do it. We want to do it in a way that makes sense for our consumers, that they can understand, and we want to do it in a way that won't burden our small-business franchisees." Under the FDA rule, Liddle said, the small-business owner of a Domino's franchise is going to have to spend a couple thousand dollars posting the information and it might not even help those select few customers, anyway. Domino's has 34 million different pizza combinations; Liddle believes Pizza Hut has tens of millions more. The industry therefore argues that nobody is going to get anything out of the huge calorie ranges that its members are going to have to post on the menus at their stores to cover all the possibilities and comply with the rules."…"
http://hotair.com/archives/2015/05/28/five-years-in-pizza-chains-find-obamacare-menu-mandate-still-half-baked/
Healthcare "Tax" Has Crushed Nest Eggs By $1,000,000 Per Household
"It's been reported that 80% of employer payroll increases have gone to pay healthcare costs over last 20+ years so employer costs have increased with little going in the pockets of workers (not to mention no meaningful improvement in overall health outcomes). Over the last 50 years, the cost of consumer goods and services have gone up eight-fold with one exception — healthcare. Healthcare costs have increased 274-fold. The average American household would have ~$1,000,000 in their retirement account I did some very rough, back-of-envelope calculations on what could be put into people's retirement plans if there wasn't healthcare's rampant overtreatment and hyperinflation. I used historical rates of inflation, S&P growth and healthcare premiums. Over 30 years, if we didn't pay the "healthcare hyperinflation tax" the average American household would have ~$1,000,000 in their retirement account (assuming growth in a S&P index fund and reinvestment of dividends). Instead, the statistics on retirement savings for the average American are horribly low. With the status quo we are stealing our future both financially as well as what we do in how we overtreat (and thus harm) people…"
http://www.forbes.com/sites/davechase/2015/05/27/health-care-tax-has-crushed-nest-eggs-by-1000000-per-household/
Administration asks judge to toss House ObamaCare suit
"Obama administration attorneys urged a federal judge Thursday to throw out a politically charged lawsuit by House Republicans over the president's health care law, but encountered plenty of skeptical questions. "You don't really believe that, do you?" U.S. District Judge Rosemary Collyer interrupted Justice Department attorney Joel McElvain to ask in the opening moments of his argument, as he tried to assert that the House hadn't suffered a particular injury in the case and therefore lacks any basis for suing. "I have a very hard time taking that statement seriously," Collyer said. She ended the hearing without ruling, telling both parties: "I have lots of ideas. I just haven't decided yet." At issue in the case is some $175 billion the administration is paying health insurance companies over a decade to reimburse them for offering lowered rates for poor people. The House argues that Congress never specifically appropriated that money, and indeed denied an administration request for it, but that the administration is paying it anyway. The House says this amounts to unconstitutionally co-opting Congress' power of the purse. The administration insists it is relying on an existing pot of money that it is allowed to use. Thursday's hearing focused on whether the House has legal standing to bring the suit at all. The administration says it doesn't, arguing the House has not been injured and is just advancing abstract complaints about the implementation of the law. The administration argues the House has many other remedies available, such as passing a new law.  "The House cannot sue the executive branch over the implementation of existing federal law," McElvain insisted, adding later: "Nothing limits the right to come back and enact new legislation."…"
http://www.foxnews.com/politics/2015/05/28/court-holds-first-hearing-in-house-lawsuit-over-obamacare/
Administration asks judge to toss House health care suit
http://www.washingtontimes.com/news/2015/may/28/first-hearing-in-house-lawsuit-over-obama-health-l/?utm_source=RSS_Feed&utm_medium=RSS
Obamacare Lawsuit Judge Sharply Questions Justice Lawyer
"If her combativeness Thursday was any indication, federal District Court Judge Rosemary Collyer could surprise legal experts who believed Speaker John A. Boehner's Obamacare lawsuit was doomed. After roughly an hour and a half of oral arguments, the judge who will determine whether the House lawsuit against President Barack Obama's delay of the employer mandate can go forward reported she had "no idea" which way she would rule. "No," Collyer said, amending that statement, "I have lots of ideas. I just haven't decided yet." But Collyer argued extensively with Department of Justice lawyer Joel McElvain over the administration's claim that the House's case was "abstract," that the Obamacare money to pay insurance companies is outside of the regular appropriations process and that the House already has legislative means of recourse to check the power of the president, and therefore does not need the additional ability to sue. In one particularly prolonged exchange, both Collyer and McElvain seemed to agree they were talking past each other, arguing over whether the estimated $175 billion in payments to insurance companies over the next 10 years really was a permanent appropriation that did not need to be included in annual funding bills. As the George W. Bush-appointed judge made her point, McElvain shook his head, prompting a stern rebuke. "You can disagree with me," Collyer said, "but I'm the judge." Meanwhile, when it was the turn of Jonathan Turley, the high-profile George Washington Law School professor representing Boehner and the House of Representatives, Collyer took a far more congenial tone. Turley, who is the third lawyer to take the case after the first two quit, argued that what the president was doing in going around the appropriations process was an affront to a key power of Congress: the power of the purse. He said using a permanent appropriation to pay insurance companies rendered Congress's control over appropriations "effectively decorative." While this particular set of oral arguments was over standing, there was hardly a mention of the original inspiration for the lawsuit: the president's delay of the employer mandate. While that debate would occur at a later hearing if the judge reaches the actual case, the House's argument seems to have shifted. Turley told reporters after the oral arguments that the specific damage the House had endured — why the House has standing in this case — was because the executive branch was damaging the power of the purse…."
http://blogs.rollcall.com/218/obamacare-lawsuit-2015-court-judge-boehner/?dcz=
'Insult to the Constitution': Judge presses Obama lawyer in latest Obamacare case
"The Obama administration faced a skeptical judge Thursday as it tried to get the latest Obamacare lawsuit tossed. Justice Department attorney Joel McElvain insisted the case shouldn't be allowed to move forward because the plaintiff, in this case the GOP-led House, lacks the standing to sue. The lawsuit charged that the administration implemented parts of the Affordable Care Act in ways not allowed by the law as it was passed by Congress in 2010. "The House cannot sue the administration over existing federal law," McElvain argued before Rosemary Collyer, a judge for the U.S. District Court for the District of Columbia. But Collyer, who is a George W. Bush appointee, grilled the administration's attorneys over the two-hour hearing. She told McElvain he didn't sufficiently address the GOP's charges that the administration overstepped its authority, and also pushed him to demonstrate when, if not in this circumstance, the legislative branch might ever be able to sue the executive branch. "I want to know why you think this is only a dispute over implementation instead of an insult to the Constitution, as the House believes," she told McElvain. "It's not direct, it's not direct," she added of McElvain's argument. "You have to address the argument they made and you haven't." Collyer's first task in the case is to determine whether the case will be stopped, as the administration wants, or whether it will be able to move forward to a hearing on the actual arguments. The lawsuit has provided House Republicans with another platform to highlight things they hate about the healthcare law and how the administration has put it in motion. It's also the first time the House has taken the executive branch to federal court on allegations that it spent money not appropriated by Congress…"
http://www.washingtonexaminer.com/insult-to-the-constitution-judge-presses-obama-lawyer-in-latest-obamacare-case/article/2565180?custom_click=rss
Federal judge resists White House bid to toss John Boehner's Obamacare lawsuit
"A federal judge resisted the administration's quest Thursday to kill the House GOP's lawsuit over Obamacare, lending weight to Speaker John A. Boehner's effort to have the courts step in to referee the simmering separation of powers feud between Congress and President Obama. U.S. District Judge Rosemary M. Collyer, presiding in Washington, pushed back against the Justice Department's argument that the courts don't have a role to play in refereeing the fight. "You don't really believe that, do you?" she told administration attorney Joel McElvain. The exchange set the tone for a hearing in which the judge frequently interrupted the lawyer, and even joked toward the end that she had been too hard on him. The case represents yet another area where Mr. Obama's agenda has landed in the courts, joining environmental policies and immigration, where the president is also seeing resistance from the federal bench. In the Obamacare case, filed in November, the House GOP is challenging Mr. Obama's decision to twice delay the Affordable Care Act's insurance mandate on employers and to continue reimbursing insurers who have reduced co-pays and deductibles for qualified Obamacare enrollees as a condition of participating in the state-based health care exchanges…."
http://www.washingtontimes.com/news/2015/may/28/federal-judge-skeptical-white-house-bid-toss-john-/?utm_source=RSS_Feed&utm_medium=RSS
House to vote on bipartisan ObamaCare tweaks
"Even with a looming Supreme Court decision on ObamaCare threatening to set off a new round of partisan fighting, the House will turn its attention to health bills with bipartisan support in June.   House Majority Leader Kevin McCarthy (R-Calif.) announced in a memo Friday that the chamber will turn its attention to repealing two parts of ObamaCare that some members of both parties have agreed should be dropped.   One bill, with 40 Democratic co-sponsors, would repeal the law's 2.3 percent tax on medical device manufacturers, a provision that has drawn the ire of members of both parties who say it impedes innovation. Another measure, with 20 Democratic co-sponsors, repeals the health law's Independent Payment Advisory Board, a panel tasked with recommending Medicare cuts if spending rises above a certain target. Some Republicans have labeled it a "death panel," and it has not been set up yet. Nominees require Senate confirmation, which would set off a fight.  Repeal of both aspects of the law also passed the House in 2012.  While the memo does not mention the King v. Burwell case, which could invalidate ObamaCare subsidies for 7.5 million people, the lawmakers will be under pressure to respond to such a ruling. A decision is expected in late June. A question mark heading into the month is the fate of the 21st Century Cures Act, aimed at speeding the approval of new medical cures.  The bill unanimously passed the Energy and Commerce Committee this month, and Chairman Fred Upton (R-Mich.) wants a full House vote in June…"
http://thehill.com/policy/healthcare/243491-house-to-vote-on-bipartisan-obamacare-tweaks
Actuaries: GOP plans won't prevent an ObamaCare meltdown
"Republicans have spent months pitching ideas on how to limit the potential fallout from next month's Supreme Court decision that could wipe out ObamaCare insurance subsidies in at least 34 states. But so far, none of their proposals are likely to stave off the massive disruption of the healthcare marketplace that would result from a ruling against the Obama administration, according to a new report by the American Academy of Actuaries. The most popular idea backed by Republicans — eliminating the requirement for individuals to have health insurance — could cause the most damage, according to the group. The report warns that option would "threaten the viability" of the entire market. If people are no longer required to buy insurance, and no are longer given tax credits to do so, they will likely leave the market in large numbers, the group says. As a result, premiums would skyrocket for those remaining in the market, who are likely to have existing health conditions. The changes to the risk pool would be particularly costly for insurance companies because they cannot make mid-year adjustments to their rates if the court rules against the subsidies. "That's the big worry. That's really the biggest worry for most us working in the field, the fact there's no ability to reset things," said the report's author, Cathy Murphy-Barron, who has spent 25 years as a health policy actuary. Another popular Republican plan — a temporary extension of premium subsidies — also drew criticism from the American Academy of Actuaries, which warned that it would only "delay the market disruption."…"
http://thehill.com/policy/healthcare/243316-actuary-group-gops-obamacare-plans-would-not-prevent-meltdown
Shocking Sloppiness Won't Doom the Health Reforms
"How many politicians, aides, lobbyists, lawyers, insurance moguls, professional groups and interns — both the political and medical kind — agonized over the details in the Affordable Care Act? The number is big. But despite thousands of hands in the kitchen, the final product included four words that cast doubt on a cornerstone of the reforms — subsidies for those buying coverage on federal health insurance exchanges. Unbelievable. Die-hard foes of the reforms have weaponized those words as a means to kill the law. They argue in the Supreme Court case King v. Burwell that specifically offering subsidies for plans bought on exchanges "established by the State" means no help for those going to federal exchanges. Since the program started, low- and middle-income Americans have been receiving tax credits for coverage on both types of exchanges. Almost everyone assumes that's how it's supposed to be. Take away subsidies for federal exchanges and only the sickly will join it. The economic structure underpinning guaranteed coverage will collapse as premiums charged for plans on federal exchanges soar and the healthy stay away in droves. The plaintiffs, though they come from the right, are doing their Republican colleagues no favor. You see, when the Affordable Care Act created federal exchanges in states that had not set up their own, leaders in Republican-controlled states could noisily defy President Obama while taking few political risks. They could refuse to set up state exchanges knowing that their constituents would enjoy subsidized coverage on the federal exchanges. Lose those subsidies and Republican politicians are going to have a lot of angry people on their hands. Some 7.5 million Americans receive subsidies on federal exchanges. Hypocrisy now crashes over the Republicans' wall of opposition to the Affordable Care Act. Politicians are currently rewriting the story of their obstruction of a law that they dread could come apart. An exasperating example is Olympia Snowe, a former senator from Maine who fancies herself a moderate Republican. During the battle for the bill's passage, she strung Obama along for months, pretending that she might provide him at least one Republican vote. (Why Obama indulged these stalling tactics … perhaps his memoirs will tell.) Anyhow, Snowe recently commented that the little words at the heart of the Supreme Court case were unintended. "Why would we have wanted to deny people subsidies?" she said. "It was not their fault if their state did not set up an exchange."…"
http://www.realclearpolitics.com/articles/2015/05/28/shocking_sloppiness_wont_doom_the_health_reforms_126747.html
GOP plans would destroy Obamacare to save it, new study finds
"If the Supreme Court guts subsidies for millions, Republicans will probably try to pass some form of "contingency fix" plan that would keep those subsidies going — at least, until after the 2016 elections. But that would likely be packaged with repeal of the individual mandate, which suggests the real GOP game plan may be to draw a presidential veto — allowing Republicans to claim they tried to save all those people's health insurance, but mandate-crazed Barack Obama wouldn't let them. Here's something that could complicate the GOP blame-game spin: A new issue brief from the American Academy of Actuaries finds that the GOP contingency fix plans could actually result in more disruptions to the insurance markets. The group looks at both the idea of a temporary continuation of subsidies, and of the repeal of the individual mandate — both of which have been discussed as part of various GOP contingency fix plans, such as the one offered by Tea Party Senator Ron Johnson, which is backed by dozens of GOP Senators, including the leadership. Doing away with the mandate, the group concludes, would "threaten the viability of the health insurance market." If the GOP alternative also keeps protections against people with preexisting conditions — which Republicans generally favor, perhaps because they're popular — those with "lower cost health care needs" will drop coverage, meaning the average costs of those left behind will be higher. This "could result in adverse selection that would raise premiums."…"
http://www.washingtonpost.com/blogs/plum-line/wp/2015/05/28/gop-plans-would-destroy-obamcare-to-save-it-new-study-finds/?wprss=rss_homepage
New rule ignites fight over insurer profits
"A sweeping new Obama administration regulation is reigniting the debate over the profits of health insurance companies.  The rule, released late Tuesday, states that insurance companies that manage Medicaid plans have to spend at least 85 percent of their revenues on medical care, as opposed to profit or administrative expenses. Similar limits, known as a medical loss ratio, were imposed on commercial insurance plans during the implementation of ObamaCare. Insurers are now dusting off their arguments that the categorization of different expenses lacks reasoning and ends up restricting important spending that isn't directly related to medical care.
"An arbitrary cap on health plans' administrative costs could undermine many of the critical services — beyond medical care — that make a difference in improving health outcomes for beneficiaries, such as transportation to and from appointments, social services, and more," Dan Durham, interim CEO of America's Health Insurance Plans, said in a statement.  The White House has hammered insurance companies over their profits, using the issue to boost public support for ObamaCare…"
http://thehill.com/policy/healthcare/243272-medicaid-rule-ignites-fight-over-insurer-profits
Obamacare's Core
"From my new Bloomberg column: While the federal government over-subsidizes the consumption of health care — and has for decades – increasing subsidies was not the main way that Obamacare expanded government involvement in health care. Rather, its key innovation was to make the health-care system further centralized, regulated and coercive. On this view, the law's most objectionable aspect isn't the tax credits. The real problem is that Obamacare makes the federal government the primary regulator of health insurance, uses that regulatory power to strictly define coverage in ways that restrict options and competition, attempts to force people to buy insurance products they don't want, creates a federal board of dubious constitutionality to set standards, and assumes that empowering experts in Washington is the best way to make health care more efficient and rational. The tax credits in Obamacare are objectionable mainly insofar as they further this highly prescriptive scheme…"
http://www.nationalreview.com/corner/418984/obamacares-core-ramesh-ponnuru
GOP Split: What to Hate About Obamacare
http://www.bloombergview.com/articles/2015-05-28/gop-split-what-to-hate-about-obamacare
Headwinds For Health Insurers As Obamacare Stumbles
"You might think this headline is a gag, given how deeply health insurers are dug into Obamacare. Only a month ago, I wrote that health plans' mastery of Obamacare poses challenge to repeal. Losses in Obamacare's controversial exchanges are not yet apparent in the publicly listed insurers' financial statements. However, exchanges comprise of a small (but not trivial) market of about 11 million people. Through 2016, health plans losing money in Obamacare can rely on taxpayers to help them out. After that, they are on their own. Already, many plans are finding participation painful and increasing Obamacare premiums significantly for 2016. According to Louise Radnofsky of the Wall Street Journal, In New Mexico, market leader Health Care Service Corp. is asking for an average jump of 51.6% in premiums for 2016. The biggest insurer in Tennessee, BlueCross BlueShield of Tennessee, has requested an average 36.3% increase. In Maryland, market leader CareFirst BlueCross BlueShield wants to raise rates 30.4% across its products. Moda Health, the largest insurer on the Oregon health exchange, seeks an average boost of around 25%. All of them cite high medical costs incurred by people newly enrolled under the Affordable Care Act. (Louise Radnofsky, "Health Insurers Seek Healthy Rate Boosts," Wall Street Journal, May 21, 2015) Health insurers might not think the unravelling of Obamacare will hurt them too much. (Certainly, their investors do not). Nevertheless, these rate hikes increase the political risk of their participating in markets they do find profitable. Anthem CFO Wayne DeVeydt recently told investors America's second largest health plan is looking to use cheap debt to finance further take-overs. Anthem (formerly WellPoint) is the king of consolidation in health insurance, having played a key role in transforming a loose confederation of regional non-profit "Blues" in to a for-profit corporation listed on the New York Stock Exchange…"
http://www.forbes.com/sites/theapothecary/2015/05/28/headwinds-for-health-insurers-as-obamacare-stumbles/
GOP wants an official ObamaCare watchdog
"Senate Republicans want to create a top watchdog to dig into ObamaCare. Sens. Pat Roberts (Kan.) and Rob Portman (Ohio) have introduced legislation that would create an Office of the Special Inspector General for Monitoring the Affordable Care Act (SIGMA). The Department of Health and Human Services (HHS) already has an inspector general, but Roberts said he wanted to create a position that could investigate the healthcare law across the federal government.
"While all of the federal agencies charged with implementing Obamacare have their own Offices of the Inspector General, they are all investigating this law in their own silos," Roberts said in a statement. "The Health and Human Services Inspector General isn't talking to the Treasury IG, or the Department of Labor IG, or the Homeland Security IG." The legislation would give SIGMA the authority to "conduct, supervise, and coordinate audits and investigations of the implementation and administration of programs and activities established under, and payment system changes made by, the Affordable Care Act," according to the legislation. Roberts suggested that it could investigate topics including the effectiveness of the Affordable Care Act's website, the employer mandate and the IRS's role in handling the law's tax credits and penalties. The office would report to HHS Secretary Sylvia Mathews Burwell. Rep. Peter Roskam (R-Ill.) has introduced a companion bill in the House…"
http://thehill.com/blogs/floor-action/senate/243432-gopers-want-obamacare-watchdog
ObamaCare expected to dominate Arizona Senate battle
"Rep. Ann Kirkpatrick's challenge to Sen. John McCain is emerging as an early litmus test on ObamaCare's power in the 2016 election cycle. Kirkpatrick lost reelection in 2010 after casting a vote for ObamaCare, but won her seat back two years later while embracing the law. She won a third term in 2014. Republicans are promising to make ObamaCare the center of the 2016 fight as McCain, who is likely to face a primary challenge to get to the general election, seeks to win a sixth term. "I'd wager that by the time the race is done, Republicans are going to make sure voters think her middle name is ObamaCare," said GOP strategist Matthew Benson. Democrats are sounding a confident note that Kirkpatrick can prevail, and they say she won't run away from ObamaCare. "Ann is not going to back down from her support of ObamaCare. They can throw at her what they want, but she's not going to reverse her course," said Barbara Lubin, communications director for the Arizona Democratic Party. But there are signs that Kirkpatrick is treading cautiously. In the video kicking off her campaign on Tuesday, she lists her top priorities – the economy, education, farms and ranches, veterans, national debt and Social Security. Her only mention of healthcare involves preserving Medicare. Many political observers have expected the Republican focus on ObamaCare to fade in an election cycle that GOP candidates say is likely to revolve around national security and the economy. At least 17 million people have signed up for ObamaCare or new Medicaid coverage under the new law, and polls have suggested a gradual uptick in its favorability. But with unpopular ObamaCare provisions such as the employer mandate going into effect next year, other campaign consultants expect the law to become a more toxic topic in 2016. The election could also be reshaped by a major Supreme Court ruling next month that threatens to eliminate healthcare subsidies for nearly 8 million people – including 150,000 in Arizona.  "The shoe's going to drop this year and next, and it's not going to be pretty," said Sean Noble, a GOP consultant and former chief of staff for former Rep. John Shadegg (R-Ariz.)…"
http://thehill.com/homenews/campaign/243404-obamacare-expected-to-dominate-arizona-senate-battle
Changes In Medicare Improve Quality Of Care, But At What Cost?
"The Affordable Care Act (ACA) has changed Medicare for the better, and produced higher quality of care for patients. But whether the new shifts in Medicare policy will lower the total cost of health care, remains unclear. And that could present the program with a major problem in the future. For the first 40 years of Medicare, most enrollees opted for the traditional fee-for-service Medicare program. The main reason for doing so was to maximize their choice of available physicians and hospitals. But today, 60 percent of adults who turn 65 choose a Medicare Advantage (MA) plan with its expanded benefits and greater predictability of cost. As a result, the number of enrollees in MA has grown to more than 30 percent of all seniors. No fewer than 4.6 million individuals have chosen this option since enactment of the ACA five years ago – a 40 percent increase, according to the federal government — with most switching from a traditional Medicare plan. Last year alone, the MA program added 1.3 million enrollees. Recently published research may help explain why MA participation has risen so sharply. The market research firm Morning Consult found in a poll of nearly 4,000 Medicare beneficiaries released in March that seniors are more likely to be satisfied with the benefits of MA plans (86%) than with traditional Medicare (77%). And they also turned out to be more satisfied with the costs for MA than traditional Medicare (80% compared to 68%)…"
http://www.forbes.com/sites/robertpearl/2015/05/28/changes-in-medicare-improve-quality-of-care-but-at-what-cost/
How a Supreme Court Decision Against Obamacare Could be an Economic Boon
"If the Supreme Court delivers a body blow to Obamacare in the King v. Burwell ruling expected next month, it could be an economic stimulus for the country, adding more than 1 million workers to the labor force and creating more than 200,000 new jobs, according to a new study. The high court will decide on the definition of the words "established by the state," written into the Patient Protection and Affordable Care Act that became law in 2010. The plaintiffs contend the legislative language clearly means that tax subsidies to buy health insurance can only be available to states that established their own health exchanges. That leaves out 37 states that didn't set up an Obamcare marketplace. The Obama administration argues the language broadly meant all exchanges were eligible for federal tax subsidies. If the court rules against the government, 7.7 million individuals will lose their health insurance subsidies, according to the study, for an average of $3,156 per person. Many of these people had insurance before, Douglas Holtz-Eakin, president of the American Action Forum, a conservative think tank that conducted the study, told reporters Thursday. Holtz-Eakin is also a former director of the Congressional Budget Office and former chairman of the Council of Economic Advisers. The flipside is that the individual and employer mandates will become unenforceable, the study says. This will prompt companies to hire more people, and give part-time employer more hours. With 11.1 million individuals and 262,000 businesses free from the mandate, it would lead to the creation of 237,000 new jobs, add another 1.2 million workers to the labor force, and increase hours for 3.3 million part time workers. The study also projects wages will increase per worker between $830 and $940 per year, for a total increase in pay of $13.6 billion…"
http://www.theblaze.com/stories/2015/05/28/how-a-supreme-court-decision-against-obamacare-could-be-an-economic-boon/
King V Burwell Oral Arguments Revisited
"The clock is ticking for the Supreme Court to rule on King v Burwell. At issue is whether the plain text of the Affordable Care Act limits health insurance subsidies to individual market policyholders in states that have created their own exchanges. If so, the IRS will be another headache to deal with, since they will have overstepped their legal bounds by disbursing taxpayer money to insurance companies in the 36 states operating federal exchanges without any Congressional authorization whatsoever. Another enigma seems to be whether Congress knowingly made Obamacare subsidies contingent upon state-exchange participation. A recent New York Times piece reports that many legislators and experts who participated in final negotiations prior to the law's passage don't recall, however much evidence suggests otherwise. While the law's text clearly states that the subsidies shall only be distributed in an exchange established by the state under section 1311 of Obamacare, it's important to note that all the justices must follow the golden rule that a statute cannot be interpreted in isolation but instead must be read in full context – as part of one harmonious whole. That being said, let's revisit some of the highlights from the oral arguments that took place back on March 4. As the arguments commenced, Justice Breyer seemed to lean towards the government's position that a federal exchange set up by the Department of Health and Human Services (DHHS) stands in the shoes of a state exchange. In the excerpt below, see how Breyer takes the word "such" to mean that an exchange established by a state under section 1311 is really just a term of art:.."
http://www.forbes.com/sites/katherinerestrepo/2015/05/29/king-v-burwell-oral-arguments-revisited/
IMMIGRATION:
Obama hopes to save immigration amnesty despite Homeland misstep
White House calls latest gaffe 'isolated'
"The administration is fighting feverishly to try to keep a federal judge from riding herd on its deportation amnesty, saying in papers filed late Wednesday that while Homeland Security goofed in breaking a court injunction, it was an "isolated" incident and vowing it won't happen again. Administration lawyers said they should earn credit for self-reporting the breach of the injunction, which saw the Department of Homeland Security approve 2,000 three-year work permits even after Judge Andrew S. Hanen ordered a stop to the new amnesty on Feb. 16. The lawyers blamed the violation on a technical glitch, saying it was an "isolated miscommunication not likely to recur." "While the government sincerely regrets the circumstances that led to that occurrence, these circumstances do not warrant formal compliance oversight," the lawyers said. Judge Hanen is trying to decide whether to punish the administration for the breach, which came even though officials, including Homeland Security Secretary Jeh Johnson, had testified to Congress that they were in full compliance. In reality, the department approved more than 100,000 three-year amnesty applications between November and Feb. 16, which were already questionable in the judge's eyes, and then approved 2,000 more three-year amnesties or work permits after the Feb. 16 injunction…"
http://www.washingtontimes.com/news/2015/may/28/homeland-security-granted-work-visas-despite-injun/?utm_source=RSS_Feed&utm_medium=RSS
Obama Is Suspending the Law Designed to Deter Illegal Immigration
"A key part of the Fifth Circuit's decision to keep the freeze on President Obama's amnesty programs was the 25-page dissenting opinion written by the panel's lone Obama appointee. Not only does it point to how the bloc-voting liberal justices of the Supreme Court will ultimately treat the case, it almost wholly focuses on the threshold issue of "prosecutorial discretion": an executive-branch power that, if expanded to include mass grants of amnesty, would remove the last vestige of authority that Congress and the courts have in preventing immigration anarchy at our nation's southern border. The "essential point of disagreement" that Judge Stephen Higginson had with Judge Hanen's lower-court opinion has to do with the characterization of the president's amnesty programs. How DAPA and DACA are categorized is crucial for both sides. Obama's attorneys contend that the programs are mere exercises of "prosecutorial discretion" on the part of the president. The core case that "forecloses plaintiffs' arguments" against the administration's use of DAPA and DACA, wrote Judge Higginson, is Heckler v. Chaney, where the Supreme Court held that "an agency's decision not to prosecute or enforce . . . is a decision generally committed to an agency's absolute discretion." Finding that these programs were something bigger than mere decisions not to prosecute, Judge Hanen determined that the Heckler ruling couldn't apply to the president's amnesty. Higginson quotes Hanen's characterization of DACA and DAPA, emphasizing that he called them "announced programs of non-enforcement of the law that contradicts Congress's statutory goals" and an "abdication of [the government's] statutory responsibilities."…"
http://www.nationalreview.com/article/419030/obama-suspending-law-designed-deter-illegal-immigration-ian-smith
Court sets July hearing on Obama's immigration actions
"A federal appeals court said Wednesday it has set a date to hear an expedited appeal of a lower court order that put President Obama's deportation relief programs on hold. The 5th Circuit Court of Appeals will hear oral arguments on July 10 in New Orleans in the Obama administration's attempt to lift a preliminary injunction from U.S. District Judge Andrew Hanen of Texas, which blocked several executive actions from taking effect. It's not clear if the same judges who denied the administration's stay request will hear the broader appeal. The court's clerk said the judges will be announced one week before the hearing. The hearing will present a major test for the administration, which is seeking to end the legal limbo surrounding its immigration programs. A three-judge panel from the 5th Circuit handed Obama a defeat this week, when it denied an emergency request from the administration to lift the hold on the president's executive actions. The Department of Justice announced it would not bring that request to the Supreme Court, and instead would focus on its appeal of Hanen's injunction, which will be considered at the July hearing. The Texas judge's injunction stemmed from a lawsuit brought by 26 states against Obama's programs, arguing he overstepped his constitutional authority. The appeal to be heard in July centers on the merits of the case. The Obama administration argues the president acted within the law and that the states do not have standing to bring the suit, because the federal government has sole power to enforce immigration law. Judges Jennifer Elrod and Jerry Smith ruled the injunction should remain in effect because the states had made a compelling case that the programs would cause them to suffer harm and that the federal government is unlikely to succeed on appeal. But the administration believes focusing on the merits of the case gives the government its greatest chance of success…."
http://thehill.com/homenews/administration/243324-court-sets-july-hearing-on-obamas-immigration-actions
Immigration case could end up before Supreme Court, White House official says
"A top White House official acknowledged Thursday that the legal battle over President Obama's executive actions on immigration could ultimately end up before the U.S. Supreme Court and said winning on the merits of the president's actions is how the administration plans to provide certainty going forward for those affected by the program. The Justice Department said Wednesday it would not petition the high court to stay a ruling this week from a federal appeals court upholding an earlier injunction blocking Mr. Obama's deportation amnesty, announced in November 2014, to shield millions of additional illegal immigrants from the threat of deportation. The department said it is instead focused on defending the merits of the president's actions at a hearing in early July. "We think that the case that we're arguing in July may ultimately get to the Supreme Court — the challenge is that if we were to appeal this stay, the decision that happened this week, one way or the other, whether the government won or lost, we would still have this other argument to make, and people would not have the certainty that they need in order to benefit from this program," Cecilia Muñoz, director of the Domestic Policy Council, said on MSNBC's "The Rundown with José Díaz-Balart." "So this is about making sure we are fighting vigorously, winning this case on the merits so that when the time comes that we're implementing this program, people can be sure that it's not [going to] get further entangled in litigation," she said. In a 2-1 ruling, the 5th U.S. Circuit Court of Appeals said this week the dangers of letting the program go into effect and then having to stop it were too great. District Judge Andrew S. Hanen had previously halted the program in February, just days before it was to go into effect…"
http://www.washingtontimes.com/news/2015/may/28/cecilia-munoz-immigration-case-could-end-supreme-c/?utm_source=RSS_Feed&utm_medium=RSS
DAY EARLIER: U.S. won't seek Supreme Court review in immigration case
"The government will not ask the Supreme Court to review a judge's decision that put on hold President Obama's executive action on immigration, the Justice Department said Wednesday. The decision came one day after a federal appeals court panel refused to lift a Texas judge's injunction that kept the sweeping immigration plan from taking effect. U.S. District Court Judge Andrew Hanen issued a preliminary injunction on Feb. 16 that halted Obama's executive action, which could spare from deportation as many as 5 million people who are in the U.S. illegally. More than two dozen states sought the injunction, arguing that Obama's executive action was unconstitutional. The U.S. government on Feb. 23 asked Hanen to lift his injunction while it appealed his ruling against the executive action to the 5th U.S. Circuit Court of Appeals in New Orleans. Hanen denied the request, and the U.S. government appealed. That appeal was denied on Tuesday. Two judges on the appeals court "chose to misinterpret the facts and the law in denying the government's request for a stay" on the temporary hold, White House Spokeswoman Brandi Hoffine said in a statement Tuesday. Even so, spokesman Patrick Rodenbush said the Justice Department would not seek a stay of Tuesday's decision from the Supreme Court. Instead, he said, the Justice Department will now focus on defending the merits of the executive action itself in an appeal that will be argued the week of July 6 before the 5th U.S. Circuit Court of Appeals. "The Department of Justice is committed to taking steps that will resolve the immigration litigation as quickly as possible in order to bring greater accountability to our immigration system by prioritizing deporting the worst offenders, not people who have long ties to the United States and who are raising American children," Rodenbush said in a statement. "The department believes the best way to achieve this goal is to focus on the ongoing appeal on the merits of the preliminary injunction itself."…"
http://www.cbsnews.com/news/u-s-wont-seek-supreme-court-review-in-immigration-case/
Dems target House Republicans over immigration vote
"House Democrats' campaign arm hit vulnerable Republicans who voted to block the Pentagon from considering allowing people who were brought to the country illegally as children to enlist in the military. Robocalls, starting Thursday, will target Spanish-speaking households in five congressional districts that have large Latino populations, according to a news release first shared with The Hill. Those districts are represented by GOP freshmen Reps. Barbara Comstock of Virginia, Will Hurd of Texas, Cresent Hardy of Nevada and Steve Knight of California, as well as fellow Republican Rep. Joe Heck of Nevada, who was elected in 2010. Earlier this month, House Republicans voted to scrap a provision in a major defense policy bill that urged the Pentagon to review allowing so-called "DREAMers" — most of them immigrants who were brought to the U.S. illegally as children — to join the military. The vote to kill the provision was 221-202. But 20 Republicans sided with all Democrats to keep the pro-immigrant measure in the National Defense Authorization Act. "It is clear that today's Republican Party is controlled by immigration hardliners who have no appreciation for the contributions DREAMers make to our nation and want to make to our armed forces," said Meredith Kelly, a spokeswoman for the Democratic Congressional Campaign Committee. "Anti-immigration extremists are calling the shots and House Republicans are all too happy to comply," she added. "This week, we are calling voters in key districts to make sure they know that their Member of Congress lacks the courage to do the right thing."…"
http://thehill.com/homenews/house/243317-dems-target-house-republicans-over-immigration-vote
COULTER: CURRENT IMMIGRATION POLICY ALL ABOUT IMPORTING DEM VOTERS
"Columnist and author of "Adios, America" Ann Coulter argued current immigration policy is "100%" about trying to change the US " into a direction that is more favorably disposed to vote for the Democrats" on Wednesday's "Hannity" on the Fox News Channel. Coulter began by praising Fusion anchor Jorge Ramos for debating her on his show and doing a "fantastic job" with the interview, something that she said no one else will do. Coulter added, "One big part of this, is that this is the one debate cannot hear in America. You can hear both sides of the abortion debate, both sides of global warming, both sides of the Iraq War. You cannot hear both sides of the immigration debate, and I am just asking for a debate." She continued that her book was about exposing, "not only the media cover-up which is massive, but the government cover-up. Not giving us basic information about the people they are bringing into this country in order to change it into a direction that is more favorably disposed to vote for the Democrats." Coulter also stated that she thinks current immigration policy is "100%" about importing voters and said of Republicans who oppose closing the border, "They are looking at their short-term interests, they will win elections for the next five years and then it will be nothing but a Democratic country."…"
http://www.breitbart.com/video/2015/05/27/coulter-current-immigration-policy-all-about-importing-dem-voters/
MAJORITY OF DEMOCRATS, SOME REPUBLICANS SUPPORT ILLEGAL IMMIGRANTS VOTING IN U.S. ELECTIONS
http://www.breitbart.com/big-government/2015/05/29/majority-of-democrats-some-republicans-support-illegal-immigrants-voting-in-u-s-elections/
WHO VOTED TO BRING 33 MILLION IMMIGRANTS NORTH?
http://www.breitbart.com/big-government/2015/05/29/who-voted-to-bring-33-million-immigrants-north/
Surprise: Most Democrats think illegal immigrants should be allowed to vote
"Of course they do. They know which party will benefit, handsomely, if that's permitted. Why, if it weren't for non-citizens voting illegally in federal elections, we probably wouldn't have ObamaCare. Fifty-three percent (53%) of Democrats think tax-paying illegal immigrants should have the right to vote. Twenty-one percent (21%) of Republicans and 30% of voters not affiliated with either major political party agree. Women are more supportive than men of letting tax-paying illegal immigrants vote, but the two are in general agreement that the size of voting districts should be determined by counting only the number of eligible voters. Voters under 40 are twice as likely as their elders are to favor allowing illegal immigrants to vote, but they, too, draw the line at counting illegal immigrants when setting up legislative districts.
Between this and the latest hate-speech polling, Democrats (especially younger ones) are brimming with good ideas these days. If you want to be charitable, you can tell yourself that maybe some Dems would insist on a lengthy residency requirement in lieu of citizenship before letting them vote — say, 10 years minimum in the U.S. to prove they're committed to having a stake in the country's future. But Rasmussen's question didn't ask about that; the only conditions were residence of some unspecified duration and paying taxes. Presumably, in the Democratic utopia, an illegal who came across the border a year ago and is having FICA taken out of his pay before remitting a chunk of it to family in Mexico would/should have just as much influence over who controls the U.S. government as you do. Nor is this an idle hypothetical. Because Obama's DACA and DAPA amnesties provide Social Security numbers to eligible illegals (which in turn will help them obtain driver's licenses), and because local election boards rarely demand proof of citizenship before handing out ballots, it's a cinch that some DACA/DAPA enrollees will end up voting in federal elections even though it's illegal to do so. If you thought Bush v. Gore was a legal and political clusterfark, imagine if Hillary wins the presidency thanks to a razor-thin margin in Ohio or Florida and there's statistical evidence to support the belief that illegal votes were the difference. And don't forget that Hillary's already vowed, if elected, to go farther than Obama did in amnestying illegals through executive action. DACA and DAPA each require five years of continuous residency for eligibility and, in the case of DAPA enrollees, either U.S. citizenship or permanent resident status held by their child. Will President Hillary try to out-pander O by reducing that residency requirement? Will she lift the "child citizen" requirement for DAPA applicants and open it up to all adult illegals, compounding the risk of illegal votes being cast by many millions?…"
http://hotair.com/archives/2015/05/29/surprise-most-democrats-think-illegal-immigrants-should-be-allowed-to-vote/
Border patrol union says government can do better job on southern frontier
"Even as evidence mounts that illegal immigration flows have fallen to their lowest level in years, the union that represents border patrol officers is saying the government could be doing much better at stopping people who still try to cross the U.S. southwest border. In a series of recent interviews, union officials described a difficult, often perilous job in which they are struggling at times to keep up with migrants seeking to outwit the government's heightened security measures. They said morale among agents has plunged, partly because of the executive actions shielding millions of illegal immigrants from deportation that President Obama announced last year. "We know there is a lot of traffic still getting through the border," said Shawn Moran, vice president of the National Border Patrol Council, which represents more than 16,000 agents. Moran, a 17-year agent based in San Diego, and other union officials criticized U.S. Customs and Border Protection — which includes the border patrol — as inefficient and top-heavy with supervisors. R. Gil Kerlikowske, commissioner of U.S. Customs and Border Protection, praised the dedication of border patrol agents and said "in many ways, I get their issues and frustrations." But after the Department of Homeland Security's more than decade-long crackdown on southwest border security, he said, the agents have plenty of staff and technology to do their jobs. "If some of these folks are so unhappy, they really need to reassess what they do and where they are," Kerlikowske said. Customs and border protection is part of DHS…"
http://www.washingtonpost.com/blogs/federal-eye/wp/2015/05/29/border-patrol-union-says-government-can-do-better-job-on-southern-frontier/?wprss=rss_politics
So Illegal Immigration Isn't Inevitable After All? Who Knew?
"Thursday's Washington Post front page featured a story on the decline in illegal immigration. The story itself isn't news (my colleagues did their first report on this phenomenon seven years ago) but the story's dead-tree subhead explains the timing: "Trend alters dynamics of immigration reform, a likely topic for 2016." A spokesman for the Maryland-based anti-borders group CASA was quoted as saying, "These trends have reshaped the immigration debate right before our eyes." Translation: "Stop blocking amnesty and increased immigration, you troglodyte Rethuglikans!" Several observations: Enforcement works. Not all the money we've spent over the past two decades in beefing up the border has been wasted. We have nearly doubled the number of Border Patrol agents we had a decade ago (though there are still fewer agents in the entire Border Patrol than officers in the NYPD). Technology is improved and fencing, while still inadequate in many places, really does make it harder to sneak in through formerly busy areas. The Post story quotes a Mexican illegal alien in Baltimore whose uncle wanted to come, too: Three years ago, her uncle tried to cross the border and join the family in Baltimore, where they remain illegal immigrants. He was stopped three times by the U.S. Border Patrol and jailed for 50 days. "He doesn't want to try anymore," said Camacho-Perez. "Now, it's really hard." It's not (just) the economy, stupid. While the lure of jobs or joining family is obviously a powerful force, the claims from both the right and the left that border enforcement is irrelevant to the flow of illegals turn out not to be true. The Post quotes Marc Rosenblum, a former Kennedy staffer now at the expansionist Migration Policy Institute, as saying, "Every month or quarter that the economy continues to improve and unauthorized immigration doesn't pick up supports the theory that border security is a bigger factor." In other words, migration isn't an irresistible force like the tides. It can be stemmed. And it's only because of sustained public demands for better enforcement — demands scoffed at or actively subverted by elites in both parties — that we're now able to talk about a (relative) slowdown in illegal immigration. The Obama administration left the door open on purpose. Last summer's border surge was not a failure of the enforcement infrastructure but a political failure — the Obama administration let "unaccompanied minors" and whole families from Central America into the United States. Almost none of them will ever be made to leave, if indeed they are ever located. (94 percent of those in family units with hearings last fall failed to show up.) Once the White House saw what a political problem the border surge was turning into, rather than use the available tools to actually enforce the law, it induced Mexico, presumably through some combination of threats and bribes, to prevent Central Americans from making it to our border in the first place. Thus Mexico's deportations of Central American illegal aliens have doubled since last year. Even with improvements at the border, hundreds of thousands of new illegal immigrants continue to settle in the United States each year. New arrivals continue. The Post story fails to note that, even with improvements at the border, hundreds of thousands of new illegal immigrants continue to settle in the United States each year. A recent report co-authored by Robert Warren, former head of statistics at INS, and published by the Center for Migration Studies, estimates that more than 400,000 new illegal aliens have settled here annually over the past few years. But that's being offset by a similar number of others who stop being illegal each year, half of them because they return to their native countries on their own. (There's a phrase for that, I think, maybe "self" something-or-other? I should ask Mitt Romney.)…"
http://www.nationalreview.com/article/419067/so-illegal-immigration-isnt-inevitable-after-all-who-knew-mark-krikorian
WIFE OF JUDGE IN SHERIFF ARPAIO CASE ALLEGEDLY CLAIMED HER HUSBAND IS OUT TO GET THE SHERIFF
"On May 22, attorneys Michele M. Iafrate and A. Melvin McDonald filed a Motion for Recusal and Disqualification of District Court Judge G. Murray Snow because of revelations allegedly made by Snow's wife regarding his apparent disdain toward Sheriff Joe Arpaio and his wishes to drive the sheriff from office. Those revelations came to light in an August 2013 conversation between Mrs. Snow and her childhood friend Karen Grissom. In that conversation, Mrs. Snow allegedly said her husband "hates" Sheriff Arpaio and "will do anything to get [him] out of office." If true, such emotions and desires on the part of Judge Snow appear to be at odds with a truly neutral oversight of the contempt proceedings now underway against the Maricopa County Sheriff. The Motion for Recusal includes a copy of the Facebook post in which Grissom relayed Mrs. Snow's words to Sheriff Arpaio after remaining quiet about them for some time. From the court documents, Grissom's exact words were: Judge Snow I know his wife and talked with her one day she recognized me from our childhood she told me that her husband hates u and will do anything to get u out of office. This has bothered me since last year when I saw her. The veracity of Grissom's claim was investigated after it came to Sheriff Arpaio's attention. The investigation found Grissom's comments were "credible," but Sheriff Arpaio pursued the matter no further. Nevertheless, while Sheriff Arpaio was on the stand, Judge Snow began to unexpectedly interrogate him as to whether the judge himself or any member of the judge's family had been investigated…"
http://www.breitbart.com/big-government/2015/05/29/wife-of-judge-in-sheriff-arpaio-case-allegedly-claimed-her-husband-is-out-to-get-the-sheriff/
Federal prosecutors indict 15 Chinese citizens in student visa fraud scheme
"Fifteen Chinese citizens conspired to take college entrance exams on behalf of others or paid to have that done for them so they could obtain student visas, federal prosecutors said Thursday. The newly unsealed indictment contends the alleged conspirators scammed tests run by Educational Testing Service and the College Board — such as the Scholastic Aptitude Test, or SAT. The alleged scheme involves test-takers and students who benefited from tests administered since 2011. Investigators weren't saying which, or how many, schools the students may have entered fraudulently. Six named in the indictment were identified as students who paid up to $6,000 to have others charged take the tests. Five defendants were test-takers, including Han Tong, 24, who flew to California from Pittsburgh to take an SAT test for one person, the indictment says. The precise role of the other four defendants — three of whose names remained under seal — was not clear, though the final named defendant allegedly helped with a fake passport.  The test-takers "impersonated others, and those others were able to use the fraudulent test scores to obtain F1 visas," U.S. Attorney David Hickton told The Associated Press. F1, or student, visas allow foreign citizens to remain in the United States while they're enrolled in American colleges or universities. With the investigation ongoing, Hickton wouldn't say whether other students also benefited or how many people were involved…"
http://www.foxnews.com/us/2015/05/29/federal-prosecutors-indict-15-chinese-citizens-in-student-visa-fraud-scheme/
15 Charged In Plot To Illegally Enter US Via SAT Cheating
"Federal investigators have charged 15 Chinese nationals living in the U.S. with orchestrating a major operation to cheat on the SAT, not only helping students procure illegitimate admissions to American universities but also helping them illegally immigrate to the United States. The Chinese defendants are accused of providing fake Chinese passports to imposters in the U.S. who were paid as much as $6,000 to enter test centers and take tests such as the SAT and GRE (a graduate school admissions test) on behalf of others. Once obtained, phony SAT scores allowed students to apply for admission to American universities. Once admitted, they could apply for student visas that allowed them to enter the United States. "These students were not only cheating their way into the university, they were also cheating their way through our nation's immigration system," said John Kelleghan, Special Agent in Charge for Homeland Security Investigations of Philadelphia, according to the Pittsburgh Post-Gazette…"
http://dailycaller.com/2015/05/29/sat-illegal-immigration-cheating/
Rick Santorum, Another Wary Voice on Legal Immigration
"Rick Santorum, announcing his presidential campaign yesterday: From day one, we will work to bring back America and put Americans back to work. American workers deserve a shot at these jobs. Over the last 20 years, we have brought into this country, legally and illegally, 35 million mostly unskilled workers. The result over that same period of time? Workers' wages have flat-lined. Hillary Clinton and big business, they have called for a massive influx of unskilled labor. Business does it because they want to control costs. Hillary does it because she wants votes. Their priorities are profits and power. My priority is you, the American worker. Notice Santorum blames flatlining wages on legal immigration as well as illegal immigration, and from that it seems reasonable to conclude he wants to see a reduction in the level of legal immigration. Earlier this month, I noted that Scott Walker was echoing the Jeff Sessions argument, and was likely to position himself against other contenders who have emphasized their family ties to legal immigrants — Jeb Bush, Marco Rubio, and, to a lesser extent, Ted Cruz and Bobby Jindal…"
http://www.nationalreview.com/corner/418978/rick-santorum-another-wary-voice-legal-immigration-jim-geraghty
Rick Santorum on immigration: 'America is worth the wait'
"Former Sen. Rick Santorum of Pennsylvania says that even his father, who was stuck for some time in Benito Mussolini's Italy, wasn't upset with America for his situation. "I'm the son of an immigrant, I believe in immigration, but my dad spent seven years in fascist Italy under Mussolini because my grandfather couldn't bring him into this country until he became a citizen and when he did, he brought him over," Mr. Santorum, a 2016 GOP presidential candidate, said this week on Fox News' "The Kelly File." "I said, 'Were you ever upset with America because they separated you from your dad for seven years?' " he said. "He said, 'No — America was worth the wait.' And so I look at it as someone who's said you know what? America is worth the wait — it's worth doing it the right way."…"
http://www.washingtontimes.com/news/2015/may/29/rick-santorum-immigration-america-worth-wait/?utm_source=RSS_Feed&utm_medium=RSS
Immigration Fearmongering And The GOP
http://thefederalist.com/2015/05/29/immigration-fearmongering-and-the-gop/
Rick Perry may not be bulletproof on immigration
"When Former Texas Gov. Rick Perry talks about immigration on the campaign trail, he hammers President Obama's policies and touts his own experience standing up to the president during last summer's border crisis. But Perry will also need to demonstrate to Republican primary voters that his nuanced approach to immigration can succeed at the federal level. Perry's path to the nomination may feature more roadblocks than there are Border Patrol checkpoints in South Texas. Perry did slow the influx of Central Americans into the Rio Grande Valley during last summer's border crisis, but at great cost to his state. A memo leaked from the Texas Department of Public Safety earlier this year appears to show that Perry had a larger role in stemming the tide of illegal immigrant children flowing into the U.S. than the Obama administration. Perry deployed the National Guard to the border last summer, and his actions elicited an immediate response from the transnational drug cartels who smuggled unaccompanied alien children and other illegal immigrants from Central America into the U.S…"
http://www.washingtonexaminer.com/rick-perry-may-not-be-bulletproof-on-immigration/article/2565233?custom_click=rss
Rating the 2016 candidates' many contortions on immigration
"This week, Jeb Bush ramped up his rhetoric on immigration reform — against Republicans. In a closed-to-the-media phone call with Alabama Republicans (except for The Washington Post's Ed O'Keefe, who got access), the former Florida governor knocked his 2016 GOP competitors for bending "with the wind" on immigration reform. Immigration reform has been a tricky subject for many Republicans to broach. There's a wide gap on the issue between the constituency they want to reach in the general election (Hispanics) and the constituency they need to win the GOP nomination (conservatives).And Bush is right: It can take a lot of flexibility for a politician to keep up with it all. He would know, after all. Here's how many of the top 2016 candidates have shifted on immigration. Let's start with Jeb Bush himself – What he said then: Bush has unapologetically supported immigration reform in recent years. In 2004 as Florida governor, the Republican supported a controversial bill for illegal immigrants to get driver's licenses. But he has a long, complicated relationship with the notion of supporting a pathway to citizenship, a feature of most major efforts to overhaul the immigration system and a must-have for immigrant groups. What he said then: A few things, actually. In the summer of 2012, Bush told ABC's Charlie Rose he does support a method for immigrants who are in the country illegally to become citizens, fact-checking site Politifact reported in 2013. "You have to deal with this issue. You can't ignore it. And so, either a path to citizenship, which I would support and that does put me probably out of the mainstream of most conservatives, or a path to legalization, a path to residency of some kind."…"
http://www.washingtonpost.com/blogs/the-fix/wp/2015/05/29/rating-the-2016-candidates-many-contortions-on-immigration/?wprss=rss_politics
Jeb Bush: Unlike certain Republican candidates, I don't bend with the wind on immigration
"He said this on a conference call hosted by the Alabama GOP, which counts as one of its most honored members the leader of the anti-amnesty caucus in the U.S. Senate. Say this for Jeb: When he promised not to pander to conservatives in the name of winning the primaries, he meant it. Imagine how well received he'll be on "Morning Joe" after he flames out of the race and does the inevitable Huntsman-esque media tour to explain how right-wing radicals stole the party from pragmatists like him. Bush 2016: Resolute for amnesty. There's a banner worth carrying into the general election. And he said that he believes President Obama's executive actions to change immigration laws will be eventually ruled unconstitutional by federal courts. He reiterated that he backs "a path to earned legal status, not citizenship, but earned legal status. Where people get a provisional work permit, where they pay taxes, they pay a fine, they learn English, they work, they don't receive federal government assistance and they — over extended period of time — they earn legal status." Bush said he welcomed the opportunity to explain his views on both subjects "because I find it interesting that people who share that view — rather than stick with the view and try to persuade people about it — in many cases have actually abandoned their views. I think the next president is going to have tougher times dealing with these issues than dealing with [Russian President Vladimir] Putin. If we're going to bend with the wind, then it'll be hard to imagine how we solve our problems."…"
http://hotair.com/archives/2015/05/28/jeb-bush-unlike-certain-republican-candidates-i-dont-bend-with-the-wind-on-immigration/
JEB BUSH'S LONG HISTORY OF IMMIGRATION EVOLUTION CLOUDS HIS ATTACK ON 2016 FIELD OVER ISSUE
http://www.breitbart.com/big-government/2015/05/29/jeb-bushs-long-history-of-immigration-evolution-clouds-his-attack-on-2016-field-over-issue/
SPENDING/BUDGET/ECONOMY:
US Economy Contracts In First Quarter; Dollar Hits Corporate Profits
"The U.S. economy contracted in the first quarter as it buckled under the weight of unusually heavy snowfalls, a resurgent dollar and disruptions at West Coast ports, but activity already has rebounded modestly. The government on Friday slashed its gross domestic product estimate to show GDP shrinking at a 0.7 percent annual rate instead of the 0.2 percent growth pace it estimated last month. A larger trade deficit and a smaller accumulation of inventories by businesses than previously thought accounted for much of the downward revision. There was also a modest downward revision to consumer spending…"
http://dailycaller.com/2015/05/29/u-s-economy-contracts-in-first-quarter-dollar-hits-corporate-profits/
US economy shrank in Q1
"Uncle Sam is looking a bit run down these days. US economic growth in the first three months of the year was even weaker than initially estimated, slowed by harsh winter weather and a widening trade deficit. The Commerce Department said Friday the overall economy as measured by the gross domestic product shrank at an annual rate of 0.7 percent in the January-March period. That's down from 2.2 percent in the fourth quarter of 2014. The disappointing — albeit not unexpected — news sent stock down in early Friday trading. The Dow Jones industrial average was off about 80 points, or 0.5 percent, to 18,042.61, at 10:30 a.m. GDP is the broadest measure of US economic strength, seeking to measure the total value of all goods and services produced in a calendar year. The revised figure, even weaker than the government's initial estimate of a 0.2 percent growth rate, reflects a bigger trade gap and slower consumer spending. It marked the first decline since a 2.1 percent contraction in the first three months of 2014, a slump that was also blamed on winter weather…."
http://nypost.com/2015/05/29/us-economy-shrank-in-q1/
U.S. Economy Contracted 0.7% In First Quarter 2015
http://www.forbes.com/sites/samanthasharf/2015/05/29/u-s-economy-contracted-0-7-in-first-quarter-2015-down-from-first-estimate/
Economy in U.S. Shrinks for Third Time Since Expansion Began
http://www.bloomberg.com/news/articles/2015-05-29/economy-in-u-s-shrank-0-7-in-first-quarter-as-trade-gap-jumped
US economy shrank in winter but staging a spring rebound
http://cnsnews.com/news/article/us-economy-fell-07-pct-rate-winter-rebounding
Not Everyone Certain of 2Q Rebound
"The strength of the second quarter rebound will determine the timing of interest rate hikes, analysts said Friday following the widely-expected release of GDP numbers that showed the U.S. economy shrank during the first quarter. That's assuming the economy rebounds in the second quarter. "From a policy perspective, the first quarter lull is already history; it's the extent of the rebound that will be critical in determining the timing of the Fed's first move on interest rates," said Chris Williamson, chief economist at research firm Markit. The government on Friday slashed its gross domestic product – or the total value of all goods and services produced in the U.S. — estimate to show it contracted at a 0.7% annual rate rather than growing at a 0.2% rate as was estimated last month. Most economists are counting on that rebound. "Because everyone is aware of the residual seasonality in the Q1 report, everyone is now looking past this data to a Q2 GDP rebound," Steven Ricchiuto, chief economist, at Mizuho Securities said in a note. "Everyone is already calling for a snap back in the current quarter."…"
http://www.foxbusiness.com/economy-policy/2015/05/29/us-economy-slips-into-contraction-in-first-quarter/?intcmp=bigtopmarketfeatures
U.S. economy shrinks in first quarter, raising questions about underlying strength
"The U.S. economy shrank at an annualized pace of 0.7 percent in the first three months of the year, according to government data released Friday morning, a tumble for a recovering nation that until recently seemed poised for takeoff. The contraction, the country's third in the aftermath of the Great Recession, provides a troubling picture of an economy that many figured would get a lift from cheap oil, rapid hiring and growing consumer confidence. Instead, consumers have proved cautious, and oil companies have frozen investment — all while a nasty winter caused havoc for transportation and construction and a strong dollar widened the trade deficit. The numbers released Friday were a revision of earlier figures that had shown GDP growing in the first quarter at 0.2 percent. Markets had since expected the downward revision, in large part because of recent data showing the trade deficit at a 6½-year high…"
http://www.washingtonpost.com/blogs/wonkblog/wp/2015/05/29/analysts-expect-decline-in-u-s-gdp-in-first-quarter/?wprss=rss_national
U.S. Consumers Remain Wary of Economy's Health, Survey Says
University of Michigan Consumer Sentiment Index raises fears about second-quarter growth
"Consumers remain cautious about the current economy this month, according to data released Friday. But the report also said consumers are optimistic about their future financial situations. The University of Michigan final May sentiment index came in at six-month low of 90.7, up from the unexpectedly weak preliminary reading of 88.6. Both May…"
http://www.wsj.com/articles/u-s-consumers-remain-wary-of-economys-health-survey-says-1432910292
Why don't Americans feel better about the economy?
http://www.washingtonpost.com/business/economy/economy-shrinks-again-as-consumers-continue-to-sit-on-their-money/2015/05/29/820018c2-062e-11e5-8bda-c7b4e9a8f7ac_story.html?wprss=rss_homepage
White House downplays first-quarter contraction
"The White House is downplaying Friday's downward revision of the gross domestic product, attributing a small first-quarter contraction to temporary factors. "The first-quarter slowdown was the result of harsh winter weather, tepid foreign demand, and consumers saving the windfall from lower oil prices," said statement from Jason Furman, who chairs President Obama's Council of Economic Advisers. The Commerce Department announced Friday that, after revisions of initial estimates, the GDP shrank by an 0.7% annual rate between January and March. In his statement, Furman pointed to other statistics: "The combination of personal consumption and fixed investment, the most stable components of GDP, has grown 3.4 percent over the past four quarters." Furman also called for approval of a proposed free trade agreement with Asian nations, saying it would boost the economy…."
http://www.usatoday.com/story/theoval/2015/05/29/obama-gross-domestic-product-jason-furman-revision/28143539/
White House shrugs off economic contraction
http://thehill.com/blogs/blog-briefing-room/243429-white-house-shrugs-off-economic-contraction
Obama: 'Nothing secret' about Pacific trade deal
"President Obama took time out of an impromptu Twitter Q&A on climate change Thursday to defend a sweeping Pacific trade agreement that's one of his top second-term priorities.
Obama wrote that there is "nothing secret" about the deal, known as the Trans-Pacific Partnership, rebutting a criticism frequently made by liberal opponents of the deal. He made the statement in response to a question about making the text of the deal available. @POTUS #AskPOTUS why won't you release the full text of the TPP to the American people? Grant Kermec (@gkermmm) May 28, 2015…"
http://thehill.com/homenews/administration/243343-obama-nothing-secret-about-pacific-trade-deal
House GOP noncommittal on trade vote timing
"Majority Leader Kevin McCarthy is not committing to a firm timeline for a vote on controversial new trade powers, according to a memo outlining the House's June agenda. The California Republican said in a Friday memo that the House "will likely" consider a fast-track bill in June but did not specify when the vote would take place. That's a sign that both Republican leaders and the White House are still struggling to secure 217 votes to give President Barack Obama new powers to expedite trade deals through Congress. Conservative Republicans are balking at handing more executive authority to Obama, forcing GOP leaders to dig deep for enough votes to offset the lack of support among Democrats for Trade Promotion Authority. There are 17 Democrats who publicly support the trade bill, leaving GOP leaders likely about a dozen votes short of what they need to pass the measure…."
http://www.politico.com/story/2015/05/house-gop-trade-bill-vote-kevin-mccarthy-118424.html
Paul Ryan: Trade bill would hold Obama 'accountable'
"Passage of fast-track negotiating authority for trade deals would hold President Obama "accountable," Rep. Paul Ryan (R-Wis.) argued on Thursday. "Congress needs to show the world that even though the president doesn't always follow through, it can still rely on America," Ryan wrote in an op-ed for Fox News titled "Trade Promotion Authority will rebuild U.S. credibility. "And given the state of affairs, establishing TPA would be a real sign of seriousness," Ryan said of the powers, also known as trade promotion authority (TPA). TPA would let Obama negotiate international trade deals that Congress could not then amend or filibuster.  It would instead approve or reject potential pacts in a straight up-or-down vote. Passage of the bill is seen as critical for finishing a sweeping trade pact known as the Trans-Pacific Partnership. But while a TPA bill passed the Senate last week, it is facing a tougher climb in the House, where the majority of Democrats are firmly opposed. The liberal opposition, combined with skepticism on the right about providing Obama with new powers, has left Ryan and other supporters of TPA needing every vote they can get. Ryan urged House lawmakers considering the controversial measures not to let distrust of Obama cloud their judgment. "TPA doesn't give the president more authority," Ryan wrote. "TPA holds the president accountable."…"
http://thehill.com/policy/finance/243305-paul-ryan-trade-bill-holds-obama-accountable
The dozen Dems who'll decide Obama's trade deal
A handful of swing House Democrats are feeling the heat from all sides.
"Scan the ranks of House Democrats and you'd be hard-pressed to find a lawmaker more loyal to President Barack Obama than Jim Clyburn — during the 2008 presidential primary the South Carolinian even incurred the wrath of Bill Clinton over his perceived support for the then-junior senator from Illinois. Yet as the biggest legislative battle of the president's final years in office unfolds in Congress — whether to give him the authority to clinch the largest free trade agreement in history — Clyburn is refusing so far to get Obama's back. The No. 3 House Democrat is remaining neutral on trade promotion authority, despite being summoned with other black Democrats to the Oval Office recently to hear directly from the president…"
http://www.politico.com/story/2015/05/the-dozen-dems-wholl-decide-obamas-trade-deal-118380.html
Obama to sign highway bill
"President Obama on Friday will sign a two-month extension of highway funding into law, the White House said. The measure prevents a sudden halt in infrastructure funding that was slated to begin May 31. But White House press secretary Josh Earnest criticized the stopgap bill as a punt and urged Congress to pass a long-term measure to fund road projects. "It's the president's view that the era of short-term patches … must come to an end," Earnest told reporters. Earnest noted it was the 33rd temporary fix for highway funding since 2008. The uncertainty caused by that approach has led states to delay major highway projects. He encouraged lawmakers to look at closing tax loopholes to fund a long-term highway measure…"
http://thehill.com/policy/transportation/243449-obama-to-sign-highway-bill
Report: IRS Hands Out $14 Billion For Green Energy, Doesn't Keep Track Of It
"A new government watchdog report found that the Internal Revenue service has handed out billions of dollars to support green energy projects, and then failed to mention how the money was spent on building new power generation. The Government Accountability Office (GAO) reports that IRS tax subsidies to green energy operators "accounted for an estimated $13.7 billion in forgone revenue to the federal government for renewable projects and $1.4 billion for traditional projects" between 2004 and 2013. That's a lot of money, but the IRS can't (or won't) tell government auditors how much green energy generating capacity their tax subsidies are supporting. The GAO says the IRS "is not required to collect project level data from all taxpayers" who claim an Investment Tax Credit (ITC) or Production Tax Credit (PTC). "IRS officials stated that IRS is unlikely to collect additional data on these tax credits unless it is directed to do so," the GAO reported. "Since 1994, GAO has encouraged greater scrutiny of tax expenditures, including data collection. Without project-level data on the ITC and PTC, Congress cannot evaluate their effectiveness as it considers whether to reauthorize or extend them."…"
http://dailycaller.com/2015/05/29/report-irs-hands-out-14-billion-for-green-energy-doesnt-keep-track-of-it/
IRS Paid $2.1 Billion To Likely Phony Tax Filers
"Internal Revenue Service officials paid $2.1 billion for nearly 800,000 likely phony tax returns in 2012, a watchdog said Thursday. "We identified 787,343 Tax Year 2012 undetected potentially fraudulent tax returns with tax refunds totaling more than $2.1 billion," the Treasury Inspector General for Tax Administration said in a  report. Nearly half of 2012's phony returns were likely products of identity theft. The $2.1 billion lost to fake returns was something of an improvement, having decreased by about $3.1 billion since 2010, with an estimated 700,000 fewer phony tax returns. Dead people who "filed" more than 12,000 tax returns receive $22.2 million in refunds. Another almost 2,000 returns worth nearly $1.5 million were issued to children under 14 years old…"
http://dailycaller.com/2015/05/29/irs-paid-2-1-billion-to-likely-phony-tax-filers/
IRS bilked for billions in bogus refunds: audit
Tax agency sent hundreds of refunds to same Ireland address
"The IRS has gotten better at detecting fraud but still paid out $2.1 billion in potentially bogus refunds in 2012, according to a new audit Thursday that found the agency paid refunds on nearly 600 tax returns filed to the same address in Kilkenny, Ireland. In another instance the IRS paid refunds on 133 returns all giving the exact same bank account number — another major fraud frag that the agency missed, doling out nearly $800,000 to that account in 2012 alone, the Treasury Inspector General for Tax Administration said. Investigators said those returns should have set off alarm bells within the IRS, but agency officials said their screens weren't yet good enough to weed out fraud at that level. They insisted they've gotten better since 2012, and would have caught about half of the 787,000 returns that were probably fraudulent. "Identity theft continues to be a serious and evolving issue," the inspector general said. The new report comes the same week that the IRS acknowledged it had been the target of a complex fraud scam that stole information of about 100,000 taxpayers and bilked the agency of tens of millions of dollars in fraudulent refund claims filed with the information gained from the theft…"
http://www.washingtontimes.com/news/2015/may/28/irs-bilked-billions-bogus-refunds-audit/?utm_source=RSS_Feed&utm_medium=RSS
Senator: IRS paying private lawyers $1,000 an hour, despite 'underfunding' complaints
"Despite repeated cries of agency poverty from IRS leaders, a top Republican senator says the nation's chief revenue collector is paying private attorneys more than $1,000 an hour to help conduct a high-profile audit.  Senate Finance Committee Chairman Orrin Hatch, R-Utah, fired off a letter to IRS Commissioner John Koskinen airing his concerns earlier this month. Hatch questioned not only the cost of the contract, but the decision to use an outside contractor for an investigation involving potentially sensitive tax information.  "In my experience as chairman, I know that both the IRS Office of Chief Counsel and Justice Department employ excellent attorneys who should be more than able to conduct an examination without turning over interviews and document requests to private contractors," Hatch wrote.  His letter said the contract inked last year with law firm Quinn Emanuel is worth $2.2 million, and allows for attorneys to reap over $1,000 an hour "to carry out functions that are more properly carried out by Treasury officials."  The contract reportedly is to help audit Microsoft. The Wall Street Journal reported earlier this month that investigators are looking at whether Microsoft used improper tactics to shift profits offshore and reduce taxes — and the IRS might have turned to the private firm to turn up the pressure.  But Hatch said in his letter that taxpayer examinations can only be conducted by Treasury officials unless Congress says otherwise.  Hatch wrote that Congress created "safeguards" around confidential taxpayer information by prohibiting U.S. officials from disclosing it in most cases — it follows, he argued, "that certain revenue functions may be carried out only by specified officers of the Treasury Department and that taxpayer data can only be disclosed in limited circumstances."…"
http://www.foxnews.com/politics/2015/05/29/senator-irs-paying-private-lawyers-1000-hour-despite-underfunding-complaints/
IRS Hires $1,000-An-Hour Lawyers And It Might Have Violated Federal Law
http://dailycaller.com/2015/05/29/irs-hires-1000-an-hour-lawyers-and-it-might-have-violated-federal-law/
Clinton on Economy: "We're Out Of The Hole" That Obama Inherited, But Not Running Yet
http://www.realclearpolitics.com/video/2015/05/29/clinton_on_economy_were_out_of_the_hole_that_obama_inherited_but_not_running_yet.html
COMMON CORE:
Obama Admin Went To Jeb For Common Core Tips
"Emails released Thursday by BuzzFeed reveal that Secretary of Education Arne Duncan sought and received advice about Common Core from an unlikely source: former Florida Gov. and possible Republican presidential candidate Jeb Bush. The emails date to Sept. 23, 2013, when Common Core was first becoming a national issue. The emails on Duncan's end were very brief. The first contained the subject heading "Rick Scott," with a body text of "Is calling me. Any advice?" Duncan was apparently reaching out to Bush for help addressing the concerns of Florida Gov. Rick Scott. Scott, like many other Republicans in 2013, was starting to have second thoughts about Common Core as the conservative backlash against it picked up momentum…"
http://dailycaller.com/2015/05/29/obama-admin-went-to-jeb-for-common-core-tips/
N.J. Gov. Chris Christie Orders Review of Common Core
Potential presidential candidate says academic standards possibly need a revamp
"New Jersey Gov. Chris Christie said the Common Core academic standards weren't working and asked his education chief to tap a group of parents and teachers to review the program and possibly recommend new guidelines. The state's leading education organizations support Common Core, a set of standards for what children should learn in each grade. But the governor, a possible Republican presidential candidate, said the…"
http://www.wsj.com/articles/n-j-gov-christie-says-common-core-not-working-1432840536
Chris Christie backs away from Common Core
"New Jersey Gov. Chris Christie, once a supporter of the controversial Common Core program, announced on Thursday that he's directing the New Jersey Department of Education to develop plans for new education standards. "It's now been five years since Common Core was adopted" in New Jersey, Christie said in a speech on education at Burlington County College in Pemberton, New Jersey. "And the truth is that it's simply not working… We need to do something different." New Jersey was in 2010 one of the first state to adopt federal Common Core standards, which specify what a student should learn by the end of each grade. The federal program encourages states to develop testing regimens around the standards. The standards are highly controversial, particularly among conservatives concerned about federal overreach and threats to parental rights, and the subject is expected to be a flashpointin the 2016 Republican primaries…."
http://www.cbsnews.com/news/chris-christie-backs-away-from-common-core/
Chris Christie, a onetime booster, now wants to dump the Common Core
http://www.washingtonpost.com/local/education/chris-christie-a-onetime-booster-now-wants-to-dump-the-common-core/2015/05/28/285b1090-0572-11e5-bc72-f3e16bf50bb6_story.html?wprss=rss_national
Chris Christie: Common Core Is 'Simply Not Working'
"New Jersey Gov. Chris Christie, once a proponent of Common Core, said in an education speech Thursday that it's simply "not working" and is "creating new" problems. "It's now been five years since Common Core was adopted," Christie said at Burlington County College in Pemberton, N.J. "And the truth is that it's simply not working." "It has brought only confusion and frustration to our parents, and has brought distance between our teachers and the communities where they work," he said. "Instead of solving problems in our classrooms, it is creating new ones. And when we aren't getting the job done for our children, we need to do something different." Christie said Thursday he is asking the state's Department of Education commissioner — along with parents, teachers and educators — to develop new education standards for the state…"
http://dailycaller.com/2015/05/28/chris-christie-common-core-is-simply-not-working/
Christie: Common Core standards 'simply not working'
http://www.usatoday.com/story/news/politics/2015/05/28/christie-common-core-standards-working/28128479/
Report: Chris Christie to back out of Common Core
http://www.washingtonexaminer.com/report-chris-christie-to-back-out-of-common-core/article/2565195?custom_click=rss
Chris Christie backing away from Common Core in New Jersey
http://www.foxnews.com/politics/2015/05/28/chris-christie-backing-away-from-common-core-in-new-jersey/
Gov. Chris Christie Was for Common Core, Before He Was Against It
http://abcnews.go.com/Politics/gov-chris-christie-common-core/story?id=31399752
Chris Christie Definitively Calls for Ending Common Core in New Jersey for the First Time
"New Jersey governor and likely Republican presidential candidate Chris Christie is for the first time definitively calling for an end to Common Core in his state, the Associated Press reported. Common Core, the controversial K-12 math and English standards, has been a thorny issue in New Jersey. After having been on the fence about the matter in the past, Christie finally declared Thursday that the system isn't working for the state…"
http://www.theblaze.com/stories/2015/05/28/chris-christie-definitively-calls-for-ending-common-core-in-new-jersey-for-the-first-time/
Chris Christie finalizes his slow-motion flip-flop on Common Core
"After months of hinting at an about-face, New Jersey Gov. Chris Christie is officially forswearing Common Core, a controversial set of K-12 academic standards he welcomed into the state five years ago. Christie finalized his slow-motion flip-flop on the issue Thursday, aligning himself with most of the other 2016 GOP presidential hopefuls. "It has brought only confusion and frustration to our parents," he said. "And has brought distance between our teachers and the communities where they work. Instead of solving problems in our classrooms, it is creating new ones." In place of Common Core, Christie called on New Jersey's Department of Education to create "higher" standards that are more "New Jersey-based."…"
http://www.washingtonpost.com/blogs/govbeat/wp/2015/05/28/chris-christie-finalizes-his-slow-motion-flip-flop-on-common-core/
Compromise Could End Common Core In Louisiana
"A new legislative compromise on the verge of passage in Louisiana could make it the latest state to withdraw from Common Core … at least, if activists have their way. The compromise takes the form of three different bills currently working their way through the legislature. One bill passed the state Senate last week, and the other two were approved by the state House on Wednesday. The bills will together create a new set of school standards for Louisiana by next spring and overhaul its standardized testing system. However, until Wednesday, it appeared the compromise could hit a roadblock in the form of Gov. Bobby Jindal. The governor, who is exploring a possible presidential run, is one of the country's biggest Common Core critics, and he had expressed worry that the compromise doesn't do enough to guarantee the standards will be replaced. However, on Wednesday, Jindal finally gave his support to the compromise, removing the last barrier to its implementation. In a way, the compromise simply delays the final resolution of the Common Core debate. Officially, Louisiana will have a review board immediately begin drafting a new set of standards, while giving the public and lawmakers substantial opportunity to comment…."
http://dailycaller.com/2015/05/28/compromise-could-end-common-core-in-louisiana/
Schoolroom Climate Change Indoctrination
In one assignment, students measure the size of their family's carbon footprint and suggest ways to shrink it.
http://www.wsj.com/articles/schoolroom-climate-change-indoctrination-1432767611
MISC.:
FBI opens probe of IRS data breach
"The FBI is launching an investigation into a recent data breach at the Internal Revenue Service. The FBI said Thursday that it is working with other agencies "to determine the nature and scope of this matter," and urged taxpayers contacted by the IRS as victims of the hackers to ensure their personal information is secure. "The compromise of government systems and theft of taxpayer data are taken very seriously, and the FBI and IRS will aggressively pursue and hold accountable those responsible for this recent incident," the FBI said in a statement. On Tuesday, the IRS announced that it had discovered that hackers had breached the agency's website and gained access to the old returns of over 100,000 taxpayers. Using stolen identification information obtained elsewhere, the hackers were able to impersonate taxpayers on the IRS's website, gaining access to old returns containing a wealth of personal financial information. IRS Commissioner John Koskinen said at the time the agency believed the breach was the work of organized crime, and would be notifying all taxpayers targeted, and providing credit monitoring services to those who had their information compromised…"
http://thehill.com/policy/finance/243303-fbi-looking-into-irs-data-breach
Senate To Hold Hearing On IRS Hacking Affecting 200,000
"IRS Commissioner John Koskinen is scheduled to appear before the Senate Finance Committee on Tuesday, June 2, to answer questions about the security breach that has affected 200,000 taxpayers. Finance Committee Chairman Orrin Hatch, a Republican from Utah, announced the hearing Wednesday in an official statement, where he stressed the importance of financial web security. "Taxpayers deserve to know what happened at the IRS regarding the data theft, and this hearing will be the first step of many that the committee takes to determine what happened and how the government can prevent such attacks from happening again," Hatch said. Last Tuesday, the IRS announced that a security breach of their taxpayer account database was the subject of a hack on their system. Hackers used taxpayers' personal information, including Social Security numbers and personal questions, to break into accounts on "Get Transcript," an IRS web database, and account transactions, tax return info and income data, the agency said on Tuesday…"
http://dailycaller.com/2015/05/28/senate-to-hold-hearing-on-irs-hacking-affecting-200000/
How the breach of IRS tax returns is part of a much bigger problem facing taxpayers
"The data breach at the IRS that left the personal information of 104,000 taxpayers in the hands of thieves is the latest wrinkle in a mammoth problem faced by tax authorities: Identity theft and its crippling consequences. An unprecedented surge in online tax scams by increasingly sophisticated criminals has challenged the IRS to respond quickly to get ahead of the fraudsters, especially during this year's tax season after hackers targeted TurboTax, the country's largest online filing service. The vulnerability of taxpayers' personal data was identified last fall by the IRS's independent watchdog as the agency's number one problem. Tax officials estimate that the government has lost billions of dollars in recent years to fraudulent refunds filed by hackers who steal personal information on tax returns, then use it to claim a refund in a taxpayer's name before he or she files. This is precisely what happened in the scam announced Tuesday: Hackers used information stolen from previous breaches — including Social Security numbers, birth dates, street addresses and passwords — to complete a complex authentication process and request tax returns and other filings. The criminals succeeded: IRS Commissioner John Koskinen called the scam a "modified form of identity theft" and said the fraudulent returns were able to claim $50 million in refunds before the agency's IT staff detected the scheme…."
http://www.washingtonpost.com/blogs/federal-eye/wp/2015/05/29/how-the-breach-of-irs-tax-returns-is-part-of-a-much-bigger-problem-facing-taxpayers/?wprss=rss_national
The IRS Fails At Job One
"The highest priority the IRS has in doing its job is the protection of private and confidential taxpayer information. There is no one more aware of this than the agency itself — where safeguarding this information is sacrosanct. The IRS's primary job is to collect taxes — which provide the revenue needed to run the federal government. To do that effectively, the IRS gathers an enormous amount of information from us taxpayers, from how much we own to how much we owe, from our Social Security numbers to the names of our children. Most of us hand over this information without question. And here, it's fair to say the IRS is the most trusted of government agencies (as weird as that might sound to some)…."
http://www.forbes.com/sites/taxanalysts/2015/05/29/the-irs-fails-at-job-one/
Complaint: Tea-Party-targeting DOJ attorneys now work for White House, no taxpayer safeguards in place
"Tax Division attorneys from the Department of Justice, some of whom worked directly on the IRS' illegal targeting of Tea Party groups, are now giving legal advice to the White House with no safeguards to prevent the abuse of private taxpayer information, says a complaint filed in the U.S. District Court of D.C. by a watchdog group. Cause of Action, a nonprofit government accountability group, filed the complaint against the DOJ and the IRS after both government agencies refused to respond to Freedom of Information Act requests filed in April asking how Americans' private tax information will be protected from abuse by government attorneys. "Given the IRS' track record of failing to protect confidential tax information, this lack of agency oversight is a threat to our privacy and democracy," said Dan Epstein, president of Cause of Action, in a statement. "Ethical and legal protocols at these agencies should be held to the highest standards, especially when government attorneys are accessing confidential taxpayer return information while intermittently leaving to work in the White House."…"
http://www.washingtonexaminer.com/complaint-tea-party-targeting-doj-attorneys-now-work-for-white-house-no-taxpayer-safeguards-in-place/article/2565188?custom_click=rss
Dems Prepare To Ram 'Obamaphone' Expansion Through FCC
"The infamous "Obamaphone" program that provides subsidized cell phone service to low-income households may soon be expanded to cover broadband. The Federal Communications Commission announced Thursday it will begin putting together a proposal to update and expand the "Lifeline" program, most notably by giving participants the option of applying the $9.25 monthly subsidy toward broadband service. FCC Chairman Tom Wheeler described the effort as a "reboot" of the program, which was created in 1985 and last updated in 2012. It is designed to meet the evolving communications needs of citizens. While over 95 percent of households with incomes of $150,000 or more have [broadband] access, only 48 percent of those making less than $25,000 have service at home," Wheeler pointed out. This forces many low-income individuals to rely on smart phones for Internet access, and according to Wheeler, nearly half of them have had to cancel or suspend smartphone service due to financial hardship…"
http://dailycaller.com/2015/05/29/dems-prepare-to-ram-obamaphone-expansion-through-fcc/
FCC Proposes Giving Free Internet Access to the Poor
The head of the Federal Communications Commission is proposing that the government agency expand a phone subsidy program for the poor to include Internet access. The FCC Chairman Tom Wheeler, has emphasized that Internet access is a critical component of modern life, key education, communication and finding a keeping a job. With the net neutrality rules released earlier this year, the agency redefined broadband as a public utility, like the telephone, giving it stricter oversight on how online content gets to consumers. That triggered lawsuits from Internet service providers. The proposal Thursday to expand the Lifeline phone program to Internet service aims to narrow the "digital divide" – those with access to the Internet and other modern technologies and those without. According to a Pew Research Center report from 2013, 70 percent of U.S. adults have a high-speed Internet connection at home. Only 54 percent of households earnings less than $30,000 a year do. The FCC says low-income Americans are more likely to rely on smartphones for Internet access. According to the Pew report, 67 percent of households that make less than $30,000 a year have home broadband or a smartphone. Lifeline was started in 1985 and expanded to include wireless phones in 2005. The FCC's proposal calls for extending Lifeline's $9.25 monthly credit to give low-income households a choice of phone service or Internet access, via a wire to the home or a smartphone…."
http://www.theblaze.com/stories/2015/05/28/fcc-proposes-giving-free-internet-access-to-the-poor/
Obama: 'Best climate scientists' link hurricanes, climate change
"President Obama said Thursday the link between more extreme weather and climate change is undeniable, and that the world's best scientists have made a conclusive connection. Rising sea levels are another consequence of climate change and can make extreme weather even worse, he said at the National Hurricane Center following a tour. "The best climate scientists in the world are telling us that extreme weather events like hurricanes are likely to become more powerful. When you combine stronger storms with rising seas, that's a recipe for more devastating floods," he said. Obama's remarks came during a visit to the center, whose meteorologists are predicting a "below-normal" Atlantic Ocean hurricane season, with three to six storms likely. The president cited 2012's Hurricane Sandy, which caused billions of dollars of damage in the New York City area, as an example. "Climate change didn't cause Hurricane Sandy, but it might have made it stronger," he said. "The fact that the sea level in New York Harbor is about a foot higher than a century ago certainly made the storm surge worse." Later, Obama held an unannounced question-and-answer session on hurricanes, climate change and similar issues. He used the opportunity to promote and defend his record on climate. On the connection between climate and security, a link he has highlighted in recent months, he said, "More severe weather events lead to displacement, scarcity, stressed populations; all increase likelihood of global conflict."…"
http://thehill.com/policy/energy-environment/243332-obama-best-climate-scientists-link-hurricanes-climate-change
Obama defends plan, links hurricanes to climate change
Global warming centerpiece of president's agenda
http://www.washingtontimes.com/news/2015/may/28/obama-defends-plan-links-hurricanes-to-climate-cha/?utm_source=RSS_Feed&utm_medium=RSS
Obama: "Climate Change Didn't Cause Hurricane Sandy, But May Have Made It Stronger"
"President Obama talks about the impact of climate change at the National Hurricane Center in Miami, Florida on Thursday. While the president acknowledged climate change didn't cause Hurricane Sandy, he did link the force of hurricanes to climate change, noting the sea level in New York harbor is about a foot higher than it was a century ago. "The best climate scientists in the world are telling us that extreme weather events like hurricanes are likely to become more powerful," Obama said. "When you combine stronger storms with rising seas, that's a recipe for devastating floods. Climate change didn't cause Hurricane Sandy, but may have made it stronger. In fact, the sea level in New York harbor is about a foot higher than a century ago. It certainly made the storm surge worse." "NOAA, the scientists who keep an eye on hurricanes predicts a below normal hurricane season for the Atlantic with 6 to 11 named storms," MSNBC's Thomas Roberts noted at the end of the segment…"
http://www.realclearpolitics.com/video/2015/05/28/obama_climate_change_didnt_cause_hurricane_sandy_but_may_have_made_it_stronger.html
Obama warns global warming could maybe make hurricanes worse, if we had any
"Don't worry, we're not going to play some silly word game about President Obama giving another of his long-winded speeches at the National Hurricane Center. That would be a cheap trick. So, we're not going to talk about Obama's Thursday speech there like it was the first major hurricane to reach the continental United States in nine years. The former Real Good Talker was in Miami this week and he did speak about hurricanes. He's on a global warming jag right now, bringing it up at every opportunity because it isn't ISIS. More on that below. Obama's tour and talk at the National Hurricane Center was what you might call 'schedule cover.' Presidents set up one official appearance somewhere so they can squeeze in a couple of political events, mainly fundraisers, on the same trip. That way their party's national committee can split the cost of Air Force One with taxpayers instead of paying more. Oh, look! Obama did two Miami political fundraisers right after he blew into town for his hurricane remarks. A total of 90 people willing to shell out up to $33,400 each for dinner and maybe 20 minutes or so of his canned remarks. That's around $3 million for two speeches, a better take than even the Clintons get. Not counting later undisclosed donations. These were Obama's 434th and 435th fundraisers since taking office, according to CBS' Mark Knoller, unofficial presidential statistical historian. That's 128 more than President Bush had done at this point in his two terms. It only took Obama about 400 words to get up to global-warming speaking speed. Last week he told the military that global warming was a top national security threat. He's been saying the science of this man-caused global warming claim is settled so often that many people are thinking he doth protest too much…"
http://news.investors.com/Politics-Andrew-Malcolm/052915-754813-obama-global-warming-national-hurricane-center.htm
NOAA Predicts 'Below-Normal' Hurricane Season; Obama Takes Climate-Change Victory Lap
http://dailycaller.com/2015/05/28/noaa-predicts-below-normal-hurricane-season-obama-takes-climate-change-victory-lap/
Obama: US Has to Be More Prepared for Climate Change
http://www.voanews.com/content/obama-says-united-states-prepare-climate-change/2796927.html
Obama: Teach climate change in schools
"Saying that children "instinctively" understand the importance of the environment, President Obama said Thursday that climate change should be taught in schools and "weaved" into science and social studies classes. During a Twitter question-and-answer session, the president responded to about a dozen tweets, most about climate change. One tweet asked Mr. Obama how he believes children should be educated on environmental issues such as global warming. "Kids instinctively understand importance of environment, impact on animals, health. Weave it into science and social studies," the president said via his @POTUS Twitter account. Mr. Obama conducted the Twitter session from the National Hurricane Center in Miami. The president toured the center Thursday and said climate change will make hurricanes and other storms more devastating. "We're also focusing on making ourselves more resilient to the impacts of a changing climate that are having significant effects on both the pace and intensity of some of these storms," he said. "The best climate scientists in the world are telling us that extreme weather events like hurricanes are likely to become more powerful. When you combine stronger storms with rising seas, that's a recipe for more devastating floods. Climate change didn't cause Hurricane Sandy, but it might have made it stronger."…"
http://www.washingtontimes.com/news/2015/may/28/obama-teach-climate-change-schools/?utm_source=RSS_Feed&utm_medium=RSS
Obama administration lays out controversial plans to protect sage grouse
"The Obama administration disclosed plans Thursday to preserve the habitat of the imperiled greater sage grouse in 10 Western states that would include placing limits on oil and natural gas drilling. The proposal would be the federal government's biggest land-planning effort to date for conservation of a single species. The regulations would require oil and gas wells to be clustered in groups of a half-dozen or more to avoid scattering them across habitat of the greater sage grouse.  Drilling near breeding areas would be prohibited during mating season, and power lines would be moved away from prime habitat to avoid serving as perches for raptors that eat sage grouse. The new measures would apply to federal lands in California, Colorado, Idaho, Montana, Nevada, North Dakota, Oregon, South Dakota, Utah and Wyoming. The U.S. Bureau of Land Management expects to adopt the new measures by late summer.  The Interior Department said the move would make it less likely that the bird would end up listed as endangered. Announcing the plans, Interior Secretary Sally Jewell acknowledged that some would argue the plans don't go far enough to protect the bird. "But I would say these plans are grounded in sound science — the best available science," Jewell said at a news conference on a ranch near Cheyenne. Sage grouse are chicken-sized birds that inhabit grass and sagebrush ecosystems in 11 states from California to the Dakotas. The rules would not apply to a relatively small area of habitat in Washington state. The bird's numbers have declined sharply in recent decades, and some environmentalists warn they are at risk of extinction…"
http://www.foxnews.com/politics/2015/05/29/rules-aim-to-protect-imperiled-bird-habitat-in-10-states/
Latest US proposal for ethanol could have political fallout
"The Obama administration's latest plan on ethanol, the corn-based renewable fuel, probably will not have a major effect on pump prices, but could have political reverberations in Iowa and other farm states in the 2016 presidential campaign. Under the proposed rule announced Friday, the amount of ethanol in the gasoline supply would increase in coming years, just not as much as set out under federal law. That approach drew criticism from ethanol and farm groups that have pushed to keep high volumes of ethanol in gasoline. Democratic presidential candidate Hillary Rodham Clinton has called for a robust renewable fuels standard while campaigning in Iowa, host of the leadoff presidential caucuses next year. Iowa produces more ethanol than any other state, and the renewable fuel has long been a powerful economic and political issue. The 2007 renewable fuels law tried to address global warming, reduce dependence on foreign oil and bolster the rural economy by requiring a steady increase in the overall amount of renewable fuels such as ethanol-blended into gasoline over time. The new proposal would reduce the amount required in the law by more than 4 billion gallons in 2015 and by more than 3 billion gallons next year. The EPA said the standards set by the law cannot be achieved, due partly to limitations on the amount of renewable fuels other than ethanol that can be produced. Next-generation biofuels, made from agricultural waste such as wood chips and corncobs, have not taken off as quickly as Congress required and the administration expected. Also, there has been less gasoline use than predicted, the EPA said…"
http://cnsnews.com/news/article/epa-proposes-lowering-required-amount-ethanol-gas
Biofuels mandate mess: New EPA ethanol standards under fire
"The U.S. energy boom and low gas prices have wreaked havoc with the federal government's mandate to blend more ethanol and other biofuels into fuel supplies, leaving the Obama administration under fire and struggling to meet the mandates set by Congress nearly a decade ago. The Environmental Protection Agency on Friday released the latest targets for its Renewable Fuel Standard, which lays out how much ethanol and other biofuels must be included in gasoline. The new standards call for increases in blending over the next several years, but those increases fall far short of what lawmakers called for in 2007 legislation. Lawmakers and other EPA critics say the latest standards reflect how the RFS, written years before U.S. oil and gas production exploded, must be scrapped or, at the very least, dramatically overhauled. "EPA's announcement adds to the building evidence of how poorly the agency has managed the renewable fuel standard, and how the mandate is in need of significant reform and oversight. Clearly, the statutory volumes are unachievable," Sen. Jim Inhofe, Oklahoma Republican and chairman of the Senate Environment and Public Works Committee, said in a statement. "Congress wrote the RFS with the assumption that gasoline demand would continue to increase significantly due to concerns about domestic sources of energy. However, the shale boom has led to extensive growth in U.S. oil and gas production." The EPA's latest targets are more than a year behind schedule. As a result, the agency released a 2014 standard that reflects "the actual amount of domestic biofuel use in that year." The EPA also released targets for 2015 and 2016…"
http://www.washingtontimes.com/news/2015/may/29/biofuels-mandate-mess-new-epa-ethanol-standards-un/?utm_source=RSS_Feed&utm_medium=RSS
Walker: EPA carbon rule 'unworkable' for Wisconsin
"Wisconsin Gov. Scott Walker (R) told President Obama that his landmark carbon rule for power plants is "unworkable" for the Badger State. Walker, who is expected to announce a run for president next month, stopped short of saying that Wisconsin would not comply with the Environmental Protection Agency's (EPA) climate change regulation. But in a letter to Obama dated May 21, he expressed "deep concerns regarding our ability to develop a state plan to comply with the proposal," and said it is "riddled with inaccuracies, questionable assumptions and deficiencies that make the development of a responsible state plan unworkable." Walker has long been critical of the EPA's rule, proposed in June 2014 with a goal of slashing the power sector's carbon emissions 30 percent by 2030. The EPA plans to make the rule final in August, and then states will have a year to submit their compliance plans before the feds implement their own. Walker's letter is one of the sharpest criticisms of the plan yet from a governor, although leaders from more than 30 states have said they oppose the rule. Oklahoma Gov. Mary Fallin (R) ordered state agencies in April to ignore the rule and not comply with it, making Oklahoma the only state to clearly declare its intent to disregard the regulation. Senate Majority Leader Mitch McConnell (R-Ky.), a top opponent of the proposed rule, has actively lobbied state governors to ignore it. "Think twice before submitting a state plan — which could lock you in to federal enforcement and expose you to lawsuits — when the administration is standing on shaky legal ground and when, without your support, it won't be able to demonstrate the capacity to carry out such political extremism," he wrote in March…."
http://thehill.com/policy/energy-environment/243378-walker-epa-carbon-rule-unworkable-for-wisconsin
Obama defends Arctic drilling
"President Obama rejected claims on Thursday that his administration's conditional approval of Arctic drilling means he isn't serious about addressing climate change. Obama has taken heat from green groups in recent months over offshore drilling, which the White House has signaled it would allow companies to pursue. At the same time, however, the administration is trying to convince other nations to cut greenhouse gas emissions as part of upcoming United Nations climate talks. "We've shut off drilling in the most sensitive arctic areas, including Bristol Bay," the @POTUS account responded during a Thursday question-and-answer session on Twitter. "But since we can't prevent oil exploration completely in region we're setting the highest possible standards." The White House signaled in its draft five-year offshore leasing plan that it would allow oil and gas production in the Atlantic Ocean for the first time since the 1980s. It's also allowing it in the Arctic, though it took several Arctic plots off the market. This month, the Interior Department gave Royal Dutch Shell a conditional green light to restart its Arctic drilling program, which was beset by gaffes in 2012 and later put on ice…"
http://www.washingtonexaminer.com/obama-defends-arctic-drilling/article/2565183?custom_click=rss
Obama to Senate: Pass surveillance bill
http://www.usatoday.com/story/news/politics/2015/05/29/obama-senate-surveillance-national-security-agency-counter-terrorism/28167023/
Obama wants Patriot Act 'authorities' extended
"President Obama and other administration officials put on a full-court public press Friday to get the Senate to extend expiring provisions of the Patriot Act. While citing specific benefits of two provisions, they said the "lone-wolf" provision facilating surveillance of individuals unaffiliated with known terror networks was critical even though it has never been used. "Sunday at midnight, a whole bunch of authorities that we use in order to prevent terrorist attacks in this country expire," Obama told reporters from the Oval Office after meeting with Attorney General Loretta Lynch. The House-passed USA Freedom Act "not only continues authorities that currently exist and are not controversial — for example, the capacity of the FBI or other law enforcement agencies to use what's called a 'roving wiretap' …Those authorities would be continued." "What the USA Freedom Act also does is it reforms the bulk data collection program of significant concern and that I promised we could reform," Obama said, without mentioning the benefits of the lone-wolf provision…"
http://www.washingtonexaminer.com/obama-wants-patriot-act-authorities-extended/article/2565274?custom_click=rss
Obama: "Heaven forbid" there's a problem after NSA program lapses
"President Obama on Friday urged the Senate to pass the USA Freedom Act to reform one of the NSA's controversial surveillance programs before it expires completely, warning that failure to do so could leave the nation at risk. "I don't want us to be in a situation in which for a certain period of time those authorities go away and suddenly we're dark, and heaven forbid we've got a problem where we could've prevented a terrorist attack or apprehended someone who was engaged in dangerous activity," Mr. Obama said to reporters from the White House, "But we didn't do so simply because of inaction in the Senate."…"
http://www.cbsnews.com/news/obama-heaven-forbid-theres-a-problem-after-nsa-program-lapses/
Obama: 'Heaven Forbid' a Terrorist Attack Happens After Senate Inaction on Patriot Act
http://www.theblaze.com/stories/2015/05/29/obama-heaven-forbid-a-terrorist-attack-happens-after-senate-inaction-on-patriot-act/
Obama, intelligence chief plead for Senate GOP to relent on Patriot Act standoff
"President Obama and the government's chief intelligence official made a plea Friday for Senate Republican leaders to relent in their fight to preserve the National Security Agency's phone-snooping program, saying that unless a deal is reached by Sunday, investigators will no longer be able to apply for new roving wiretaps come Monday. James R. Clapper, director of national intelligence, said the FBI will also lose its power to demand businesses turn over records even in cases where an individual suspect is named, with the expiration of Section 215 of the Patriot Act. Mr. Clapper urged Senate Majority Leader Mitch McConnell and his lieutenants to give up their blockade and pass the USA Freedom Act, which would extend the key Patriot Act powers, albeit with new restrictions that would prevent the Section 215 business records provision from being used to scoop up data in bulk on all Americans. "At this late date, prompt passage of the USA Freedom Act by the Senate is the best way to minimize any possible disruption of our ability to protect the American people," Mr. Clapper said in a statement.
Mr. Obama echoed those sentiments during brief remarks following an Oval Office meeting with Attorney General Loretta Lynch, singling out Mr. McConnell and saying he's been in contact with the majority leader and other key senators…"
http://www.washingtontimes.com/news/2015/may/29/james-clapper-begs-senate-gop-relent-patriot-act-s/?utm_source=RSS_Feed&utm_medium=RSS
Obama: 'Handful of senators' standing in way of Patriot Act
"Blaming a "handful of senators" for stalled national security legislation, President Barack Obama said Friday that he has told Senate Majority Leader Mitch McConnell and other senators that he expects them to take action swiftly to extend key Patriot Act provisions. Without action by midnight Sunday, a number of tools that permit law enforcement to pursue and investigate suspected terrorists will expire. Obama pinned responsibility directly on the Senate if something were to go awry. "I don't want us to be in a situation in which for a certain period of time those authorities go away and suddenly we are dark," he said. "And heaven forbid we've got a problem where we could have prevented a terrorist attack or apprehended someone who is engaged in dangerous activity but we didn't do so simply because of inaction in the Senate." Among the provisions that would expire is the National Security Agency's ability to search and amass Americans' phone records. The most prominent critic of the legislation is Republican Sen. Rand Paul of Kentucky, a GOP presidential contender. In an interview Friday between campaign stops in South Carolina, Paul said voters are encouraging him to continue fighting the government's bulk collection programs…"
http://www.washingtontimes.com/news/2015/may/29/obama-handful-of-senators-standing-in-way-of-patri/?utm_source=RSS_Feed&utm_medium=RSS
NBC Reporter to Earnest: Is Rand Paul Wrong That NSA Metadata Program Has Not Stopped An Attack?
"NBC News White House correspondent Kristen Welker pressed Obama administration press secretary Josh Earnest three times for a specific example of a time when the NSA's bulk collection metadata program was used as part of an investigation which prevented a terrorist attack, and three times Earnest refused. Earnest said he can not share specifics in this format because the material is classified, but he assures the press that the programs "are really important."  "That is what our national security professionals would tell you," reiterates Earnest again and again.  "But can you draw a direct link," pleads Welker. No, and "even if you assume the worst of what some of our critics have said," says the press secretary. "They don't know what is going to happen in the future, and neither do I." "No one has presented a compelling explanation for why the United States and the American people should assume the risk associated with taking those tools out of the hands of our law enforcement professionals," Earnest told Welker…"
http://www.realclearpolitics.com/video/2015/05/29/nbc_reporter_to_earnest_is_rand_paul_wrong_that_nsa_metadata_program_has_not_stopped_an_attack.html
US Drops Cuba from State Terrorism List, Paving the Way for Embassies
"The State Department today removed Cuba from the list of states that sponsor terrorism, paving the way for full diplomatic recognition and an opening of embassies. It has been 45 days since President Obama announced plans to remove Cuba from the list of nations that support terrorism and there was no attempt by Congress to stop the action. The State Department said that while differences with the country remain, they weren't a bar to Cuba's removal from the list. "While the United States has significant concerns and disagreements with a wide range of Cuba's policies and actions, these fall outside the criteria relevant to the rescission of a State Sponsor of Terrorism designation," spokesman Jeff Rathke said. Only Syria, the Sudan and Iran remain on the list. Cuba was added to the terror list in 1982, accused by the US of providing support to terrorist organizations in Latin America, including the Revolutionary Armed Forces of Colombia, or FARC. But the State Department admits those ties have "become more distant." Last December, President Obama announced the State Department would be reviewing Cuba's designation and the president officially requested Cuba's removal April 14, days after meeting with Cuban President Raul Castro at the Summit of the Americas. Removing the terror designation lifts some trade barriers against Cuba. But the overall embargo remains, requiring congressional action to reverse. Sources tell ABC News today's action paves the way to opening embassies in Havana and Washington. An announcement on that move may come as early as next week. Preparations in both countries are well underway including remodeling at the current Interest Sections, which have served as diplomatic headquarters since the late 1970s…."
http://abcnews.go.com/Politics/us-drops-cuba-state-terrorism-list-paving-embassies/story?id=31388963
Cuba removed from US terror list
"The Obama administration on Friday formally removed Cuba from a U.S. terrorism blacklist as part of the process of normalizing relations between the Cold War foes.
Secretary of State John Kerry signed off on rescinding Cuba's "state sponsor of terrorism" designation exactly 45 days after the Obama administration informed Congress of its intent to do so on April 14. Lawmakers had that amount of time to weigh in and try to block the move, but did not do so. "The 45-day congressional pre-notification period has expired, and the secretary of state has made the final decision to rescind Cuba's designation as a state sponsor of terrorism, effective today, May 29, 2015," the State Department said in a statement.
"While the United States has significant concerns and disagreements with a wide range of Cuba's policies and actions, these fall outside the criteria relevant to the rescission of a state sponsor of terrorism designation," the statement said. The step comes as officials from the two countries continue to hash out details of restoring full diplomatic relations, including opening embassies in Washington and Havana and returning ambassadors to the two countries for the first time since the U.S. severed diplomatic relations with the island in January 1961. The removal of Cuba from the terrorism list had been a key Cuban demand. U.S. and Cuban officials have said the two sides are close to resolving the final issues but the most recent round of talks ended last Friday with no announcement of an agreement…."
http://nypost.com/2015/05/29/cuba-removed-from-us-terror-list/
Cuba removed from US terror sponsor list
http://www.foxnews.com/politics/2015/05/29/cuba-removed-from-us-terror-sponsor-list/
Boehner: House Won't Lift Sanctions On Cuba
"The same day President Barack Obama announced the removal of Cuba from the State Sponsor of Terrorism list, Speaker John A. Boehner reiterated the House won't be a willing partner in the administration's campaign to normalize relations between the two countries. That includes taking up any bill to lift long-imposed sanctions on Cuba. "Most U.S. sanctions on the Cuban regime are contained in other laws — laws the U.S. House will ensure remain in place as we work to protect those fighting for freedom, and in many cases, simply their own survival," the Ohio Republican said in a statement Friday afternoon. Boehner slammed Obama for trying to make nice with a government he called "a communist dictatorship" with a "long record of repression and human-rights abuses," and he took a swing at the administration for "focusing more on befriending our enemies than helping our allies. "As I've said before," Boehner continued, "relations with the Castro regime should not be revisited, let alone normalized, until the Cuban people enjoy freedom — and not one second sooner."…"
http://blogs.rollcall.com/218/boehner-house-wont-lift-sanctions-cuba/?dcz=
John Boehner: Obama got 'nothing' in return for Cuba favor
"House Speaker John Boehner blasted the Obama administration's decision to remove Cuba from the State Department's list of state sponsors of terror as a big mistake, since the administration failed to negotiate anything in return from Cuba. "The Obama administration has handed the Castro regime a significant political win in return for nothing," the Ohio Republican said in a statement Friday. Boehner and other opponents of President Obama's effort to reach out to Cuba have criticized Obama for failing to ask for Cuba for anything, which could include an improved human rights regime, or ending the persecution of political dissidents. "As I've said before, relations with the Castro regime should not be revisited, let alone normalized, until the Cuban people enjoy freedom — and not one second sooner," Boehner said. "Removing the regime from the State Department's list of state sponsors of terror is just the latest example of this administration focusing on more befriending our enemies than helping our allies, but unfortunately it will have little practical effect."…"
http://www.washingtonexaminer.com/john-boehner-obama-got-nothing-in-return-for-cuba-favor/article/2565249?custom_click=rss
JUDICIAL WATCH UNRAVELS BENGHAZI SCANDAL WITH NEW DOCUMENTS
"Judicial Watch has blown open the Benghazi scandal yet again, having released new smoking-gun documents that show the Obama administration knew almost from the outset that the attack on the U.S. Special Mission Compound in Benghazi, Libya, on September 11, 2012, was coordinated and pre-planned. Catherine Herridge of Fox News recently broke the news about these documents. Judicial Watch obtained more than 100 pages of previously classified "Secret" documents from the Department of Defense (DOD) and the Department of State revealing that DOD almost immediately reported that the attack on the U.S. consulate in Benghazi was committed by the al Qaeda and Muslim Brotherhood-linked "Brigades of the Captive Omar Abdul Rahman" (BCOAR), and had been planned at least 10 days in advance. Rahman is known as the Blind Sheikh and is serving life in prison for his involvement in the 1993 World Trade Center bombing and other terrorist acts. These just-released documents were not obtained without difficulty but were forced out of the secretive Obama administration thanks to a court order that followed a May 15, 2014, Freedom of Information Act lawsuit filed against both DOD and State asking for communications between the two agencies and congressional leaders "on matters related to the activities of any agency or department of the U.S. government at the Special Mission Compound and/or classified annex in Benghazi." The documents provide the first official confirmation that the U.S. government was aware of arms shipments from Benghazi to Syria. The documents also include an August 2012 analysis warning of the rise of ISIS and the predicted failure of the Obama policy of regime change in Syria. Interestingly, it is not clear if the information was ever shared with Congress, even though the documents were responsive to a request about communications with Congress. United States Ambassador J. Christopher Stevens and U.S. Foreign Service Information Management Officer Sean Smith were both killed in the Benghazi attack. Several hours after the initial assault, a second attack targeting at a different compound located just one mile away took place. Two CIA contractors, Tyrone Woods and Glen Doherty, were killed in this second attack and 10 others were injured…."
http://www.breitbart.com/national-security/2015/05/29/judicial-watch-unravels-benghazi-scandal-with-new-documents/
House Dem: Left has 'hijacked' party message
"Rep. John Delaney (Md.), a centrist House Democrat, on Friday warned that voices on the left have "hijacked" his party's message. "With Washington already broken, the last thing we need is a left-wing version of the tea party," Delaney wrote in a Washington Post op-ed published online Thursday evening. "But I am worried about where some of the loudest voices in the room could take the Democratic Party." He said Democrats' "party microphone has been hijacked by people more interested in scoring points than in solving problems." Delaney didn't specifically mention any prominent liberals by name, but he delved into specific policy debates that have divided Democrats in recent weeks, including trade policy. Liberal Democrats including Sen. Elizabeth Warren (D-Mass.) have bucked the White House in opposing legislation that would grant President Obama fast-track trade authority, arguing that it would favor corporations and put U.S. workers in competition with low-wage workers in other countries. Not true, argued Delaney, who is among a small group of House Democrats who have vowed to vote for the fast-track bill.  "A fair trade deal is a crucial step in bolstering the U.S. manufacturing renaissance, boosting U.S. exports and growing our economy," Delaney wrote. "Unfortunately, Democratic recalcitrance is increasing the chance that the deal could be done instead by a Republican president." Aside from trade, Delaney criticized those in his party advocating to expand Social Security, something Sen. Bernie Sanders (I-Vt.) has been pushing in his presidential bid. "They propose expanding Social Security rather than prioritizing serious efforts to preserve the program — even though it will be unable to provide full benefits as soon as 2032, the Congressional Budget Office has made clear," Delaney said. "The only way a large-scale expansion could work is by allocating new revenue away from needed investments in the next generation or by shifting the financial burden to workers or our children."…"
http://thehill.com/policy/finance/243435-house-dem-left-has-hijacked-partys-message
The HOPE poster guy is done with Obama. And Republicans now have their metaphor.
http://www.washingtonpost.com/blogs/the-fix/wp/2015/05/28/the-hope-poster-guy-just-handed-republicans-their-ideal-metaphor-for-obamas-presidency/?wprss=rss_politics
Tea Party Candidate Matt Bevin Wins GOP Primary for Kentucky Governor
http://www.theblaze.com/stories/2015/05/29/tea-party-candidate-matt-bevin-wins-gop-primary-for-kentucky-governor/
MCCONNELL ENDORSES TEA PARTY FAVORITE MATT BEVIN FOR GOVERNOR OF KENTUCKY AFTER GOP PRIMARY OPPONENT CONCEDES
http://www.breitbart.com/big-government/2015/05/29/mcconnell-endorses-tea-party-favorite-matt-bevin-for-governor-of-kentucky-after-gop-primary-opponent-concedes/
Former New York Gov. George Pataki Joins Crowded GOP Presidential Field
"Former New York Gov. George Pataki became the latest entry into the crowded Republican presidential field on Thursday, touting his record of winning and governing a blue state, a goal of uniting the country and calling himself "a solutions guy." Pataki enters the race far behind other leading Republican candidates, but he pointed out he won another longshot victory in 1994 over three-term liberal Democratic Gov. Mario Cuomo…"
http://www.theblaze.com/stories/2015/05/28/former-new-york-gov-george-pataki-joins-crowded-gop-presidential-field/
Where They Stand: George Pataki on issues of 2016 campaign
"Former New York Gov. George Pataki has entered the contest for the Republican presidential nomination in 2016. Here's a look at where the three-term governor stands on various issues that will be debated in the GOP primaries: IMMIGRATION – Pataki has criticized President Barack Obama's decision to use an executive order to offer protections against deportation to millions of immigrants living in the country illegally and said he backs efforts to reverse it. He supports making it easier for contract workers to remain in the U.S. for longer periods and a process for immigrants already in the country illegally to get legal status through a system of fines and community service. "I believe it's totally unrealistic if we think we're going to take 11 million people and send them back where they came from," he said at an Iowa forum. "We do have to find a way for the vast majority of them to legalize their status here."… BUDGET AND ENTITLEMENTS – Less government spending and limiting government power have been consistent themes in his appearances and on the website of his super PAC, We the People, Not Washington. He has been campaigning against President Barack Obama's health care law for several years, arguing it is government overreach into what should be a private sector market. Pataki also favors overhauling the federal tax system by eliminating most deductions and reducing tax rates. "My advice would be to start all over," Pataki said in Iowa. "It would put lobbyists out of business and believe me, I think that would be a very good thing for America."…"
http://www.washingtontimes.com/news/2015/may/28/where-they-stand-george-pataki-on-issues-of-2016-c/?utm_source=RSS_Feed&utm_medium=RSS
GOP's top five 2016 presidential hopefuls tied: poll
"Five candidates or possible candidates are tied at 10 percent atop a wide-open 2016 GOP presidential field in a new poll released Thursday: former Florida Gov. Jeb Bush, retired neurosurgeon Ben Carson, former Arkansas Gov. Mike Huckabee, Sen. Marco Rubio of Florida and Wisconsin Gov. Scott Walker. Next was Sen. Rand Paul of Kentucky at 7 percent, Sen. Ted Cruz of Texas at 6 percent, businessman Donald Trump at 5 percent, New Jersey Gov. Chris Christie at 4 percent, and former Hewlett-Packard CEO Carly Fiorina and Ohio Gov. John Kasich at 2 percent apiece, according to the poll from Quinnipiac University. Among those in the top 10, counting the tie between Ms. Fiorina and Mr. Kasich, Mr. Carson, Mr. Huckabee, Mr. Rubio, Mr. Paul, Mr. Cruz, and Ms. Fiorina have officially announced they are running for president. The top 10 declared candidates in an average of the five most recent national polls, as recognized by Fox News, will be allowed to participate in the first Republican debate on Aug. 6…"
http://www.washingtontimes.com/news/2015/may/28/gops-top-five-2016-presidential-hopefuls-tied-poll/?utm_source=RSS_Feed&utm_medium=RSS
Old Clinton Friend Paid $10,000 per Month by Foundation While Advising Hillary at State Department
"The Clinton Foundation paid longtime Clinton ally Sydney Blumenthal $10,000 per month during the time when he was an unofficial adviser to then-Secretary of State Hillary Clinton, Politico reported. Blumenthal worked for the foundation from 2009 to 2013, when he switched to a consulting contract for the first three months of that year. Blumenthal reportedly sent 25 memos to Clinton about Libya, according to private emails released last week by the State Department. This included a memo that blamed the 2012 Benghazi terrorist attack on an anti-Islam YouTube video…"
http://www.theblaze.com/stories/2015/05/28/old-clinton-friend-paid-10000-per-month-by-foundation-while-advising-hillary-at-state-department/
Who is presidential candidate Martin O'Malley?
http://www.cbsnews.com/videos/who-is-presidential-candidate-martin-omalley/
Martin O'Malley readies to battle Hillary Clinton for Hispanic votes
http://www.washingtontimes.com/news/2015/may/29/omalley-readies-battle-clinton-hispanic-votes/?utm_source=RSS_Feed&utm_medium=RSS
O'Malley is better than Hillary Clinton. Here's why.
http://www.baltimoresun.com/news/opinion/oped/bs-ed-choose-omalley-20150529-story.html
Report: Chafee to announce Dem presidential bid next week
"Former Rhode Island governor Lincoln Chafee will formally declare his presidential candidacy on June 3, Politico is reporting. Chafee, a former senator as well as a former Republican, has criticized Hillary Clinton for her past support of the Iraq war. Citing an unnamed source, Politico reports that Chafee is scheduled to make his announcement in a speech at the George Mason Center for Politics & Foreign Relations in Arlington, Va., and will travel to New Hampshire the next day…"
http://onpolitics.usatoday.com/2015/05/29/lincoln-chafee-presidential-bid/
Here's how presidential campaigns track who you are and what you do
http://www.washingtonpost.com/blogs/the-fix/wp/2015/05/29/these-are-the-codes-used-by-presidential-campaigns-to-track-who-you-are-and-what-you-do/?wprss=rss_politics
Obama's Big Iran Nuke Deal Is Becoming More Like A Big Disagreement
"Just weeks before the deadline for a final agreement on Iran's nuclear program, U.S. allies keep clashing with Iran over the basic terms of the proposed deal. One of those details is the deadline itself. France and Iran have both suggested that negotiations may stretch into July, despite consensus at April's announcement of a "framework" agreement that the final deadline would be June 30. The last round of negotiations was also settled over the wire, with U.S. officials extending past midnight on March 31 before reaching an agreement on April 2.  On Wednesday, State Department spokesman Jeff Rathke insisted that the U.S. is "not contemplating any extension beyond June 30" and that the countries negotiating with Iran are "united in our efforts to reach a final deal by the end of June."…"
http://dailycaller.com/2015/05/29/obamas-big-iran-nuke-deal-is-becoming-more-like-a-big-disagreement/
Chuck Todd: Obama's Foreign Policy 'Doesn't Match' His 'Rhetoric' [VIDEO]
http://dailycaller.com/2015/05/29/chuck-todd-obamas-foreign-policy-doesnt-match-his-rhetoric-video/