Action Items for this Week: October 9-13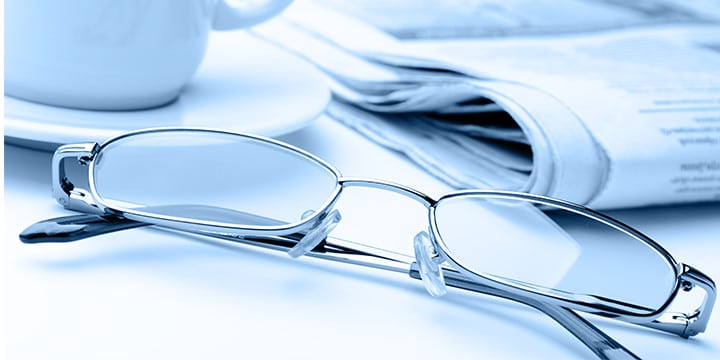 Action Items for this Week: October 9-13
WASHINGTON REPORT FOR 10/9/17
CALL TO ACTION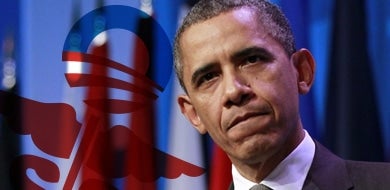 Tax reform is our current project here at Tea Party Patriots, and President Trump and the Republicans in Congress have signaled that tax reform is their next big push, as well. There is absolutely no reason the GOP leadership should fail at passing tax reform, but we saw what happened with ObamaCare earlier this year. WE MUST be heavily engaged if we want to ensure meaningful tax cuts are passed!
It goes without saying that the U.S. tax code is badly in need of reform. Our cumbersome tax code hampers job growth, stifles innovation, and encourages investors to conduct their research and developer overseas. We are committed to helping President Trump fulfill his promise to enact meaningful tax reform.
At Tea Party Patriots, we are rolling out our new tax reform action plan, and one of our top priorities will be house parties across the country. For those of you who do not remember, earlier this year, activists across the country hosted house parties in support of Neil Gorsuch for the Supreme Court. House parties are easy to host and a really fun way to engage on policy issues. Please sign up to host a house party and we will ship everything you need for your own party. We've taken all of the guesswork out of hosting a party and will provide the information to you when you sign up.
Please take the following actions this week to put pressure on Congress and the White House:
First, please call Congress, using the "Find your Members of Congress" area below or call 202.224.3121 (the switchboard). We have talking points to help with your calls. Please make sure both of your U.S. Senators and your U.S. Representative all understand that we are eager to see fundamental tax reform put into place.
Please use social media to make your voice heard about tax reform. We have sample tweets below on the topic of tax reform.
Visit our Tax Reform page. There you will be able to sign the petition, download a how-to guide to help you get involved, and find other talking points and contact numbers to reach your elected officials.
And don't forget to share this important petition on social media!
Our final call to action is one of the most important. Congress still lives above the law when it comes to ObamaCare. Americans are struggling to live with the burdens of ObamaCare, while Congress has its own special carve-out from ObamaCare. We think this is immoral, and we are determined to make sure Congress lives under the same laws as the rest of Americans. Please call the White House and ask President Trump to end the illegal and unfair exemption from ObamaCare that Congress currently enjoys. The White House switchboard can be reached at:  202.456.1414.
Our message to President Trump is simple: "Americans continue to struggle with the devastating effects of ObamaCare. It is unfair and outrageous that our elected officials and their staffers are not living under the same law that we are. It's time to end the congressional exemption from ObamaCare!"
TALKING POINTS ON TAX REFORM
The U.S. tax code is complicated and unwieldy. It is a drain on our economy.
Americans waste time and money preparing their taxes each year because our tax code is so complicated.
Tax reform in our country is long overdue.
Americans want a tax code that is flatter, with fewer brackets.
Americans want a tax code that is simpler, with less need to employ accountants and tax attorneys to navigate the code.
Our current tax system slows economic growth, and reduces opportunity and wages for all Americans.
President Trump campaigned on pro-growth tax reform, and the American people stand behind him on that goal.
Americans are ready for tax reform that moves our nation forward.
Republicans have pledged to make our tax reform simpler by reducing the number of tax brackets — a definite step in the right direction!
The proposed tax reform will make the United States a better place to invest and do business, which will translate into a stronger economy and more jobs.
Americans are eager for tax relief, and the GOP is right to prioritize this issue.
SUGGESTED TWEETS
.@POTUS We need #taxreform now! Simpler, flatter, fairer! #MAGA #tcot
.@[INSERT HANDLE FOR YOUR REPRESENTATIVE OR SENATOR] Businesses and job creators need tax reform to spark economic growth #MAGA. @tppatriots #tcot
#TaxReform should cut taxes and grow the economy! #tcot #DraintheSwamp
Time to reform the #IRS! A 75k page tax code is too much! #simplerflatterfairer #tcot #MAGA
Americans want a tax code that is simpler to understand! #simplerflatterfairer #MAGA
#MAGA begins with #simplerflatterfairer #taxreform. @tppatriots #teaparty
.@POTUS: Please keep your promise to reform the insane 75k page tax code! #simplerflatterfairer
Americans need tax relief! Simpler, flatter, fairer! #tcot #taxreform
We created a How-To Guide for Tax Reform, please download it here.
Tea Party Patriots recently sent a letter to President Trump, asking him to make good on his promise to stand up for American jobs by enforcing our Open Skies agreements.
We have compiled a list of the NFL Sponsor Contact Information.
Emery McClendon, state coordinator in Indiana, was a guest columnist discussing tax reform in the Fort Wayne News-Sentinel.
Check out our continued work on the Congressional Exemption from Obamacare.
Check out our continued work on the enforcement of the Open Skies Treaties.