Woodall's 15 Minutes Of Fame in 2011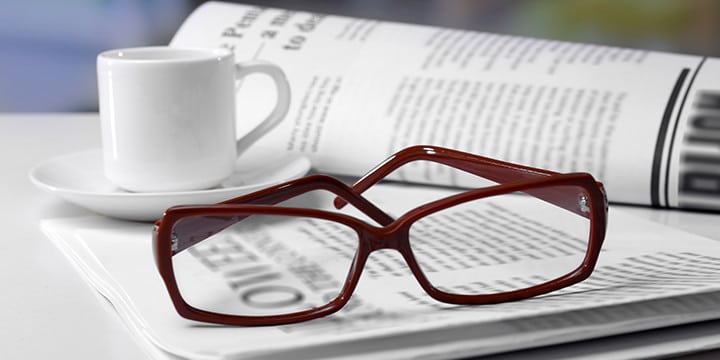 A look back at Rep. Rob Woodall's (R-GA-07) first year in the House.
Woodall has now represented Georgia's 7th District for one full year as member of the 112th Congress, which convened January 3, 2011. According to opencongress.org, Woodall voted with House Republicans roughly 91 percent of the time. The statistic actually earns the freshman a mildly independent voting rank of 177th, meaning that 176 of his 242 House Republican colleagues voted along party lines more often than Woodall did.  According to Open Congress, the average House Republican currently votes with party about 93 percent of the time.
In 2011 Woodall sponsored 18 bills including H.R.599, the Stimulus Repeal Act, H.R. 188, the Government Spending Responsibility Act, and, perhaps his most famous, H.R. 25, the Fair Tax Act. He co-sponsored 69 bills. Two of the bills Woodall co-sponsored became law. H.R. 674, VOW To Hire Heroes Act of 2011, became law in November, as did H.R. 4, the Comprehensive 1099 Taxpayer Protection and Repayment of Exchange Subsidy, in April. The two issues Woodall has been most active and vocal on over the past year are tax reform and balancing the federal budget.
It was not Woodall's voting record, floor speeches on tax reform, or 87 sponsored bills  that earned him the most fame last year, but something else. Almost halfway through his first year in Congress, Woodall stumbled into the national spotlight with comments that implicated Republican attitudes toward entitlements.
During a May 2011 town hall, Woodall told a retired constituent that her former employer was not responsible for her healthcare. He then suggested that some Americans may have more responsibility than they accept in securing their own post-retirement healthcare. Another attendee challenged Woodall's acceptance of the federal government's health insurance plan for members of Congress. After more discussion, Woodall said that he takes the taxpayer-funded benefit "because it's free" and added, "Folks, if you give people things for free, don't blame them for taking them."
The Huffington Post wrote an article to further expose those comments, including a video clip of the exchange and a claim that "the Democratic National Committee made sure that national reporters were aware of his remarks." A day later, Sen. Chuck Schumer (D-N.Y.) gave an interview to the Washington Post citing some of the remarks and using them to charge the entire GOP with harsh anti-entitlement convictions. "No matter how hard you've worked your whole life, no matter how severe your medical hardship," said Schumer, "the Republican motto is clear: 'You're on your own.' This lays bare the ideology behind their goal of ending of Medicare as we know it."
Tea Party Patriots' Georgia state coordinator Julianne Thompson, who resides in Woodall's district, said that she was aware of the comments, their media coverage, and some lesser-known circumstances under which the comments were delivered.
While she didn't fully agree with everything Woodall said that day, she also did not believe that Woodall meant exactly what he said. She believes that Woodall overreacted to baiting and harsh criticism from attendees affiliated with moveon.org, who, Thompson said, repeatedly asked questions "in a rude manner."  In Thompson's opinion, both the media's and Democrats' response to the episode were "over the top, " and the same remarks, if delivered by a Democrat, would not have received national scrutiny.
Thompson's assessment of Rep. Woodall was favourable overall: "I haven't agreed with him on every single issue, but I would estimate that I've agreed with him about 98 percent of the time." She rated his record this year "successful."
Terri Chapman covers Rep.Rob Woodall for Tea Party Patriots' Government Accountability Project and can at terri.chapman@tppjournalism.org.
Rep.Woodall can be reached via his website or by phone at (202) 225-4272.