Woodall, House Freshmen Urge Senate: "Get To Work"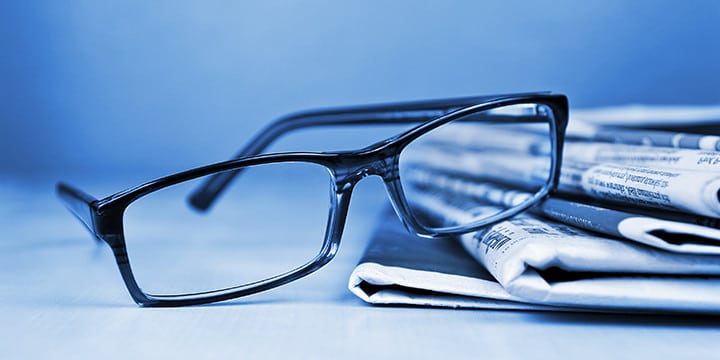 Early this month, the House Republican freshman class formed a coalition and dubbed themselves "Operation Turnaround." Rep. Rob Woodall (R-GA) announced this move in a recent press release and on his website. The group officially kicked off on October 4 by holding a press conference and by sending a formal letter to the Senate urging them to take swift action on 12 House sponsored proposals.
Woodall and 36 others signed and delivered a letter entitled "A Pro Jobs Message from House GOP Freshmen." It contains brief but unsubtle allegations that "Senate leadership" has neglected to maintain the overall fiscal well-being of the nation. It also blames the Senate directly for Congress's failed remedies for unemployment. The members of Operation Turnaround also state that their objective is to compel the Senate to immediately take up 12 Republican-sponsored House resolutions. The letter claims confidently that these bills contain substantive and effective legislative solutions for putting Americans back to work.
The mainstream media has paid little attention to Operation Turnaround, but has certainly publicized similar accusations of "job-shirking."
NBC's online coverage of the President's Eastfield College speech featured the headline, "Obama: Congress Do Your Job." Senator Charles Schumer (D-NY) was recently quoted in an October 12 Reuters piece: "Republicans seem to want to block everything and have no ideas." A Washington Times article covering Vice President Joe Biden's controversial comments predicting an uptick in violent crime rates, indicated that Biden had made his dire prediction contingent on whether "Congress fails to approve the jobs bill," as if to suggest that non-passage would necessarily be "failure."
Meanwhile, Woodall and his GOP freshman colleagues in the House maintain that they have been consistently hard at work whilst the Senate slacks. In a statement issued October 7 connected to his involvement with Operation Turnaround, Woodall said, "I'm not asking the Senate to compromise—I'm simply asking the Senate to pass some of the House's ideas or—if that is asking too much—to pass a few ideas of its own. Without the Senate engaged, the House is left to negotiate with the President one-on-one, which undermines the Constitutional separation of powers, requiring the Congress as a whole—House and Senate—to come together to balance executive authority."
Meanwhile, Congress seems to have already missed its chance to re-engage in the process. The executive branch will act unilaterally. During an October 24 speech in Las Vegas, President Obama said he intends to start issuing executive orders to create some economic policies. "We can't wait for an increasingly dysfunctional Congress to do its job," said Obama. "Until they act, until they do what they need to do, we're going to act on our own, because we can't wait for Congress to help our families and our economy."
For at least some Americans, doubt and ambiguities concerning the efficacy of Obama's jobs bill rightly drove 50 mostly Republican senators to vote it down for a second time on October 19, and as a result, Congress is arguably "working."
The coming weeks will reveal whether Obama's most recent challenge to Congress, or perhaps Operation Turnaround, will spur discussion of the 12 Republican-sponsored bills.
A safer bet, is that both houses will take up consideration of a balanced-budget amendment before the end of the year as mandated by this past summer's Budget Control Act. Woodall has just announced his co-sponsoring of H.J. RES. 81, the Business Cycle Balanced Budget Amendment (BBA). This bill, introduced Friday, October 14, by Woodall's fellow Budget Committee member Rep. Justin Amash (R-MI), proposes to constitutionally limit government spending in any one year to the average of its receipts (tax revenue) over the previous three years.
To leave feedback or for more information, you may wish to contact:
Rep. Woodall (202) 225-4272
Rep. Amash (202) 225-3831
Terri Chapman covers Rep. Rob Woodall for Tea Party Patriots' Government Accountability Project and can be reached at terri.chapman@tppjournalism.org.