Why Can't We Cut the Budget?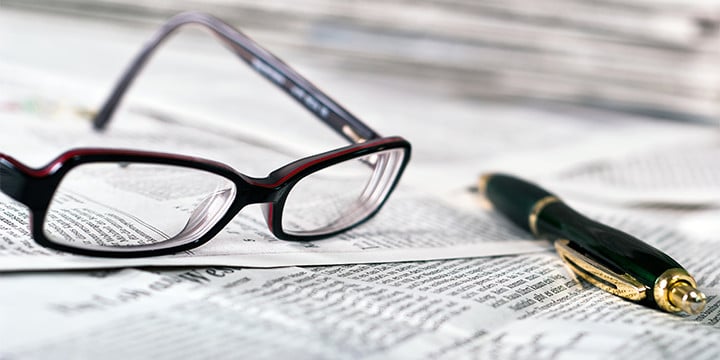 Earlier this week, this blog highlighted a report on improper payments in the Social Security Disability and Insurance program. The report, conducted over an 18-month period, looked at 300 cases of disability awards and found about one-quarter of them had awards improperly given.
This brings up an important part of the federal budget: fraud, waste, abuse, duplication and stupidity. While the long-term budget problems of the United States federal government are most closely related to health care and retirement programs, interest payments, defense spending, a lack of tax reform and a slow-growing economy, streamlining what is spent within existing programs is critical.
How many of your tax dollars are lost to fraud and other inefficiencies? Nobody can say for certain, unfortunately, because of the size and complexity of the federal government. However, consider the following:
In February, the Government Accountability Office (GAO) is set to release the third of three reports on duplication of programs in the federal government. While GAO does not provide an estimate of cost of duplication, due to the complexity and cross-over components of many of the programs, Senator Tom Coburn (R-OK) – whose amendment to a 2010 debt ceiling hike created the GAO audits – has estimated each of the reports could amount somewhere between $100 billion and $150 billion of the federal budget. This means duplication could take up anywhere from 7.9% of the budget to nearly 12 percent.
A recent report from Senator Coburn's office analyzed $70 billion in unused federal grant monies, and noted that nearly $700 billion could be sitting, unused, from decades worth of grant releases.
A report from GAO in March 2012 looked at government-wide improper payments and found $115 billion in improper payments in 2011, or about 3% of the total budget. Even this government-wide audit is in actuality only a partial look at the government, since part of the Department of Defense – as well as other agencies – does not have a proper estimation methodology and is therefore not included in the audit.
A CBS report in 2009 claimed $60 billion is lost to fraud in Medicare alone.
Obviously, it is difficult to quantify how to save each dollar that is lost to fraud and other inefficiencies in the federal government – it is far too large and complex to simply pluck a dollar number out of thin air. According to a conservative Republican Senate staffer I spoke to about these issues, as well as a budget expert for a liberal think tank, legislation aimed to eliminating fraud, waste, abuse, duplication and stupidity would probably only find a few tens of billions annually to cut.
So what does this all mean for grassroots activists? No one solution is perfect, nor is one being endorsed by Tea Party Patriots, but something must be done. The easiest solution would be to cut programs and departments entirely, but obviously that is politically difficult. At the very least, better oversight would be a good step forward.
When all is said and done, it's going to take more than eliminating fraud and duplication to balance the budget and prevent a fiscal collapse of the nation. Tea Party activists across the nation know this. However, eliminating these tens or hundreds of billions from the budget could give us more breathing room financially – and for those who are tired of big government politicians and media organizations telling us there isn't much to cut in the budget, it is a giant weapon to use in response.
Note: The federal government has launched a new website highlighting efforts to lessen fraud and recapture monies lost. While the site is clearly designed to put the current Administration in a positive light, it seems to be a good resource for seeing how much money is lost to improper payments and fraud. Here is the official list of high-error programs on the site:
High Error Programs