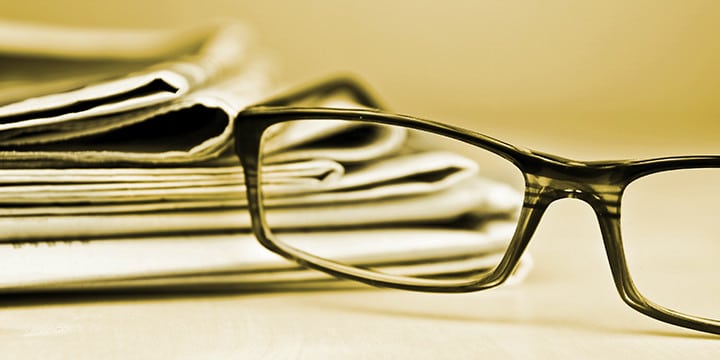 When it comes to the unemployment rate, veterans suffer more unemployment than the official national average, well as a disproportionately higher rate of homelessness. In a piece on Huffington Post, the founder of Iraq & Afghanistan Veterans of America, Paul Reickhoff, asks this important question related to the complete lack of attention shown to veterans in last week's debate: "If care and support for the 20 million vets in America is not a domestic policy issue, what is?"
According to Reickhoff, not a single word about veterans was mentioned in last week's debate. Citing the Bureau of Labor Statistics, he points out that the unemployment rate for veterans is 9.7%, much higher than the official (and probably misleading) unemployment rate of 7.8 percent. So why wasn't this worth mentioning in the debate?
Unfortunately, too often veterans (and the military's service members in general) are simply used as pawns by both parties, rather than treated as the people who often sacrifice the most for the country. President Obama, for example, had Tammy Duckworth – a disabled veteran, former official at the Department of Veterans Affairs (DVA), and candidate for Congress – speak at the Democratic National Convention praising the work he has done. Meanwhile, the DVA is facing massive delays.
On the other side of the equation, Republicans in Washington, D.C. often tout themselves as tough on national security. Yet this tough approach led to years of mismanaged policies in Iraq and Afghanistan and failed to provide a proper employment and other infrastructures for returning veterans, many of whom have served four or more times overseas in the last 11 years. With suicide rates at or near record highs for several years (Reickhoff's group claims suicides have claimed more lives than the war in Afghanistan), for example, Republicans hold a great deal of responsibility for how recent veterans have been failed by Washington.
Reickhoff notes a few possible solutions for the problem of veteran unemployment:
Employment resources, like TAP, should be available to vets throughout their careers, not just at separation. For Guard and Reservists who straddle the civil-military workforces, we must work to protect their civilian jobs by working to strengthen and extend USERRA. The nation has invested billions of dollars training service members, but their valuable skills fall on the deaf ears of civilian hiring managers who haven't served. Despite their years of military experience in specific jobs — such as medics — they lack certifications or licenses that are required to work in their local communities.

No veteran should come home to an unemployment check. Candidates need to do more, and all Americans need to demand answers on how they plan to support new veterans and their families — on jobs and other critical issues. Last week, IAVA released a guide to help Americans cast smart votes to support vets — with issue summaries and checklists on the five most critical challenges facing the New Greatest Generation. You can use the guide to ask candidates at all levels tough questions — let them know what our community is looking for at the ballot box on November 6th.
We have three more debates before Election Day. Perhaps we can remind the candidates that instead of talking about Big Bird and other largely insignificant issues, they should focus on a real concern for America's bravest. Remember, as Commander-in-Chief, either man will have a core responsibility to take care of veterans, especially if he is sending troops to war zones in the first place