United States Senator John Cornyn July 10, 2011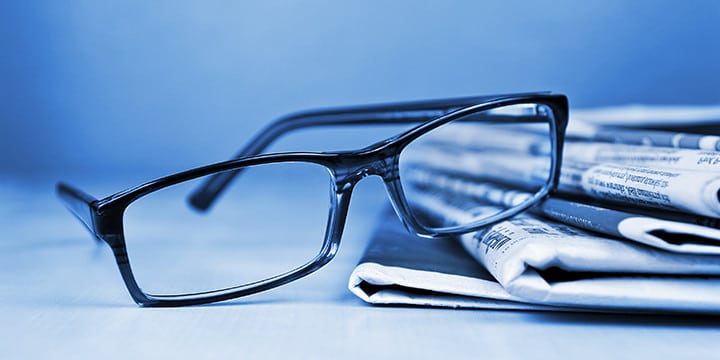 Now in his second term, Sen. John Cornyn (R – TX) was first elected to the U. S. Senate in 2002. Previously he served as a district judge, a member of the Texas Supreme Court, and as Texas Attorney General. He is a native Texan, married and the father of 2 children.
Sen. Cornyn's record reflects his commitment to open government, tax cuts and tax reform, border security, and support for veterans. He supports the Right-to-Work-Act. In confirmation hearings has worked to expose unethical conduct and values contrary to the Constitution, specifically in his questioning of Eric Holder, Elena Kagan and John McConnell. He opposes increasing the national debt, supports entitlement program reform and wants to simplify the tax code.
Debt Ceiling
Sen. Cornyn has been in the news recently talking about the ongoing debt ceiling negotiations and the question of tax increases. Speaking on "Fox News Sunday" July 3, 2011, Senator Cornyn said, "I think it's clear that the Republicans are opposed to any tax hikes, particularly during a fragile economic recovery." A New York Times article of the same date stated that the Senator "said he would consider eliminating some tax breaks and corporate subsidies in the context of changes in the tax code, provided there was not an overall increase in taxes. But he insisted that any changes in taxes be "revenue neutral," meaning that the government would not take in any more money from individuals or businesses than it does now".
Later that week on July 7th he spoke out against raising taxes in an interview with Judy Woodruff of PBS' NewsHour stating, "… with 9.1 percent unemployment, I think we need to look at everything we can do to make it easier on job-creators to create jobs, not harder. And raising taxes would make it harder."
His remarks on the Senate floor June 30, 2011 in response to President Obama's press conference urging Congress to "get to work" stated his position clearly:
"The President said Republicans were blocking the deal on the debt limit because they had taken tax increases off the table. That is right. We believe it is a terrible mistake, with unemployment at 9.1 percent–much higher in many regions of the country–to raise taxes on the very people whom you are depending on to create jobs. We do not have a taxing shortfall. The American people pay plenty of taxes already. What we have is a spending binge by the Federal Government. Tax revenue is roughly 18 percent of our gross domestic product, but spending is 25 percent, hence the $1.5 trillion deficit this year and the $14.3 trillion debt so far, which threatens our Nation's future.
We do have a solution. The Senator from Alabama, Mr. Sessions, and others of us have sponsored a balanced budget amendment to the Constitution. This would be a responsible way to deal with this problem, and I hope we will get a vote on that shortly. But in the meantime, there is no reason we cannot solve this problem. We will do it in the light of day and not behind closed doors, which is where these negotiations are occurring now. Why does this need to be done in secret?"
Summary of Current Sponsored Legislation
S.668 – Health Care Bureaucrats Elimination Act
Amends the Patient Protection and Affordable Care Act to eliminate the Independent Payment Advisory Board (currently in committee)
S.848 – Consumer Information Enhancement Act of 2011
provide the public with Medicare data reports on national, regional, and provider- and supplier-specific performance (currently in committee)
S.1028 — Foreign-Held Debt Transparency and Threat Assessment Act
To increase transparency regarding debt instruments of the United States held by foreign governments, to assess the risks to the United States of such holdings, and for other purposes. (currently in committee)
S.RES.148 – A resolution calling on the President to submit to Congress a detailed description of United States policy objectives in Libya.
Expresses the sense of the Senate that the President should seek congressional authorization for the use of military force against Libya (currently in committee)
Committee Assignments
Committee on Finance
Subcommittee on Energy, Natural Resources, and Infrastructure
Subcommittee on Health Care
Subcommittee on Taxation, IRS Oversight, and Long-Term Growth
Committee on the Budget
Senate Armed Services Committee
Committee on the Judiciary
Subcommittee On Antitrust, Competition Policy and Consumer Rights
Subcommittee On Immigration, Refugees and Border Security – Ranking Member
Subcommittee On Terrorism and Homeland Security
Subcommittee on The Constitution
Contact Senator Cornyn
Phone: 202-224-2934 Fax: 202-228-2856 Website: http://cornyn.senate.gov/
Kim Robinson covers Sen. John Cornyn for Tea Party Patriots' Government Accountability Project. She can be reached at kim.robinson@tppjournalism.org.