Today's Passionate Patriot: Hans Marsen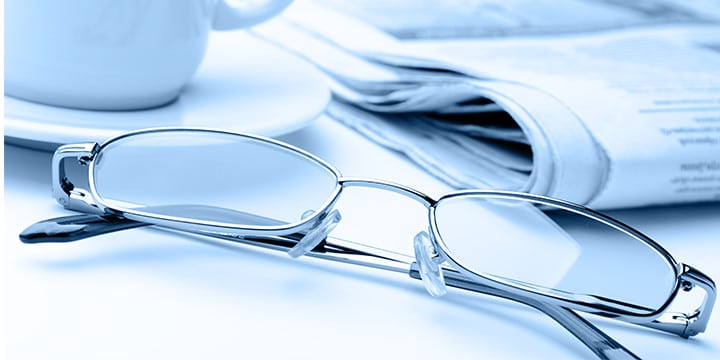 When most Americans think of the Tea Party, they think of American citizens doing their best to improve the nation in which they can fully participate in the political process. Well, one prominent Kentucky Tea Partier can't even vote – yet he is the state director for the Kentucky Tea Party Patriots. That Patriot is Hans Marsen, a naturalized British citizen who moved to America in 1976 because the level of local control in America left him thoroughly impressed with the American system of government.
Hans has put a great deal of work into helping Tea Party Patriots' first movie, The Determinators, be a success in his area, and that is one of many reasons he is today's Passionate Patriot. Below is our combination e-mail/phone interview, conducted earlier this week.
Dustin Siggins: Hans, thanks for your time today. Let's start with your background – where were you born, how did you come to America, etc.
Hans Marsen: As I tell people, I have a complicated background: German father, Estonian mother, born in Poland, raised in Germany, educated in England, naturalized British citizen, working in America, with my only daughter living in Australia.
In the 1970s, my wife and I came to vacation in California, in a small town in Central Valley area, and my brother-in-law went to a City Council meeting while we visited. I decided to tag along. While there, I was surprised to notice the city decided on polices regarding policemen, firemen, and other things for itself. I was impressed at the extent of local control small towns and cities had, especially as compared to England, where London decides almost everything.
It gave me consideration to look at moving to America, and five days before we were to go back to England, I took a bus to San Francisco to look for a job. My career at the time was in hotel management, but I was turned down because I didn't have a work visa or a green card. Fortunately, I happened to visit a coffee shop at one of the hotels, and was explaining my situation to the waitress, and a gentleman sitting nearby heard me talking. He ended up being in management at the hotel, and took me to his general manager for a 90-minute interview. At the end of it, I was offered the position of Food & Beverage Director for the Sheraton Palace Hotel in San Francisco, CA.
DS: That's quite the background. How long have you been in Kentucky?
HM: After living in California for 30 years, realizing what could happen regarding the real estate market, my wife and I bought 5 acres in Kentucky, built a home, and moved here in 2006.
DS: So what got you involved with the Tea Party?
HM: I was invited to attend the Glenn Beck Rally in Washington, D.C. in 2010. We had seven bus-loads of people traveling overnight both ways. It was a fantastic experience and I met some local Tea Party Patriots. I attended the next Tea Party meeting here in Elizabethtown, KY, and ended up joining the steering committee. I wanted to DO more. Shortly afterward, I heard about the Health Care Compact conference in Houston and decided to attend. I was then asked if I would be a State Coordinator. This gave me the opportunity to attend more conferences where there were great opportunities to gain experience in a whole variety of things as well as meet other coordinators from around the country.
DS: What does a day look like for you with regards to the Tea Party?
HM: I spend a lot of time traveling across the state, speaking at local groups and meeting them and seeing what they're about. Seeing how they operate is very educational, since each group is different, with their own strengths and weaknesses. What I often try to do is get each group to sign up for the Tea Party Patriots in order to make everyone work more effectively. This is sometimes difficult, since people don't like signing up on the Internet and they don't want to give up their independence. My hope is that I can make this happen more often as I learn more about every Tea Party group in the state.
DS: Last week, you showed the Tea Party Patriots' new movie, The Determinators, in a movie theater. What gave you that idea?
HM: Having been asked to arrange for Home Parties to show The Determinators, I just felt that I would do better to get a larger crowd. What better place for a film than a theater! Having inquired about an available date I just took the bull by the horns and booked it. That evening, I called a retired Navy surgeon whom I got to know in a round-about way. I knew that he was a conservative thinker, and after I explained my intention to show the Determinators, he simply asked how much the theater would cost. When I told him he just said "I'll cover it". And he did, going to the theater the next day and writing them a check.
That gave me the "Dutch courage" to approach a couple of Doctors in my Rotary Club and ask them to contribute towards the printing of flyers for the event. They both came up with $100 each, which left me to look for the required balance. I took a bit of a chance (not knowing his party affiliation) and asked my doctor if he would help out, and he said yes, that he would be delighted to donate a hundred dollars.
Having decided to have a couple of thousand flyers inserted in the local Sunday paper I just needed one more donation to cover that cost. A local opthamologist who lives down the road from me was only too eager to help and as he wrote the check his wife asked me "Is that all you need, don't you need more?"
This experience has taught me a great lesson. If I have a deep conviction, a plausible plan, and if I explain it clearly and simply, I should not hesitate to ask LIKE-MINDED others to help or donate. Which is, of course, what the Tea Party is all about – like-minded patriots looking to bring the power of the people back to Washington.
This is my second such experience this year, the first time being when I got donations of $4,400.00 for 2 special chairs for our local hospital where I volunteer each week. All of this great, unexpected assistance was very gratifying.
DS: How many people ended up coming to the theater? What were the reactions like?
HM: I really can not answer that precisely, since I had no opportunity to do a head count. We kept the balcony closed and that made the theater look well-attended. I had spent a nervous 10 days beforehand fearing that I'd look out on the attendees and see 24 people in the front row.
People responded enthusiastically to the film, and I had about 80 e mails after the event asking for the Internet link whenever it became available.
I can only add that in the end I felt this was much better than a Home Showing because I didn't have to clean up and vacuum the carpet after the event.