Support Our Active Service Military's Right to Vote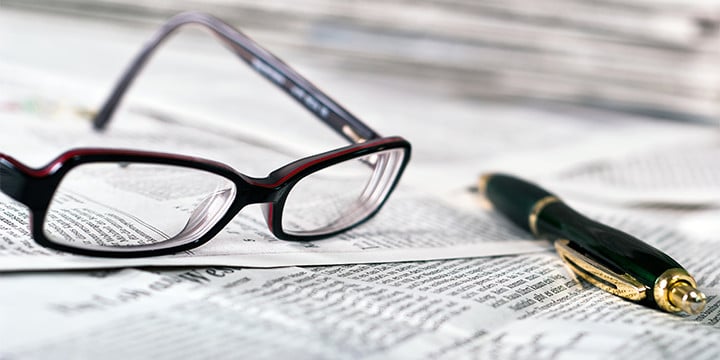 When it comes to voting, Americans know we have this right because of the Constitution. We also know it exists because of the sacrifices made by those who serve in our military. Unfortunately, historically, active duty members of the military have too often been unable to exercise that right due to failures at all levels of government to get absentee ballots to and from service members in a timely manner.
In 2008 one estimate showed only 30% of ballots sent overseas were actually returned in time to be counted. A study looking at the 2010 elections found mixed news – nearly twice as many service members overseas never received a ballot as compared to 2008, but 5% more service members voted than in 2006. The study found that a 2009 law is part of the reason for this increased level of voting, which means President Obama deserves some credit for signing the Military and Overseas Voter Empowerment Act of 2009 into law.
Unfortunately, even this Act has had limited impact. Recently, the Military Voting Participation Project reported that a number of states have had extremely low absentee ballot request rates as compared to 2008 (the Election Assistance Commission says only 19% of military voters requested an absentee ballot in 2008), and slow implementation of the Act is partly to blame:
In 2009, Congress passed the Military and Overseas Voter Empowerment (MOVE) Act to help streamline military voting.
One of the main provisions of the law was to make it easier for active-duty military to register to vote, update their voting address and request absentee ballots by adding those procedures to the check-in process when a service member reports to a new duty station, much like when a civilian goes to the Department of Motor Vehicles to register a change of residency.
"In other words, under the new system, military voters would receive voting assistance each time they moved to a new duty station," the report states.
This check-in procedure has not been fully implemented according to the report, which cites this failure as having a significant impact on the absentee ballot requests for military voters this year.
All voting-assistance offices were supposed to be set up by November 2010, but several were not completed until late in 2011, according to the report and the Federal Voting Assistance Program, which is responsible for administrating the new rules. Several offices also are not located in the areas where service members check in to the base – places such as the library, gym or chapel – another criticism of the report.
Several days after the report was released, the Pentagon responded with a strong defense of its policies. The response cited "avenues like outreach through social media websites, the availability of call centers, unit officer help and voting assistance offices as examples of the options available to service members requesting voting information." However, even the Pentagon's internal watchdog has criticisms:
The Pentagon's inspector general's office tested the claim using contact information available to service personnel. However, the agency watchdog said in a report that it was only able to reach about half of the offices listed.
"The contact information that they used to try to establish contact with the installation voter assistance offices very simply was outdated," Mitchell said at a Pentagon briefing on Wednesday. "Why was it outdated? Because in a military environment things change. Military members are reassigned."
Mitchell said the voter assistance effort has since called all of the offices to be certain the contact information posted on their website is correct.
"We are committed between now and the general election (to) calling each of the 221 offices every single week to make sure that we have the most updated information," she said.
The inspector general's office also found that some of the voter assistance offices were not walk-in friendly and that cost was a reason why the Pentagon had not established all of the offices as intended by law.
The Defense Department does have some concerns. It believes that the voter assistance offices are ineffective and not the most cost efficient way to reach out to service personnel between 18 and 25, the largest segment of the military population.
"They suggested assistance might be provided more effectively and efficiently by targeted advertising, technology, like Twitter and Facebook, and online tools, supplemented by well-trained unit voting assistance officers, who are already in place," inspector general's report said.
Inspector general's report recommended a legislative proposal to release the Defense Department from the requirement that every installation have a voting assistance office, and instead allow the military to decide what voter assistance services work best on each installation.
One other note: the states the report focuses on are states with the most accurate and up-to-date information on military absentee ballots. As CNN noted in the latter link above, however, "Ohio, Colorado, North Carolina, Virginia, Nevada and Florida are battleground states in the upcoming presidential election."
Regardless of the politics surrounding this election, however, it is critical that those who protect our right to vote are able to exercise that right. This is why Tea Party Patriots is asking all supporters to participate in this week's Passion to Action effort by contacting all local and county clerk offices to make sure ballots are sent to active duty members of the military before respective state deadlines. The right to vote is paramount to almost all others in this country, and more than most service members must have the opportunity to act on that right.
Click here to call your County Clerk today.