Rep. Woodall Prescribes FairTax For Ailing Economy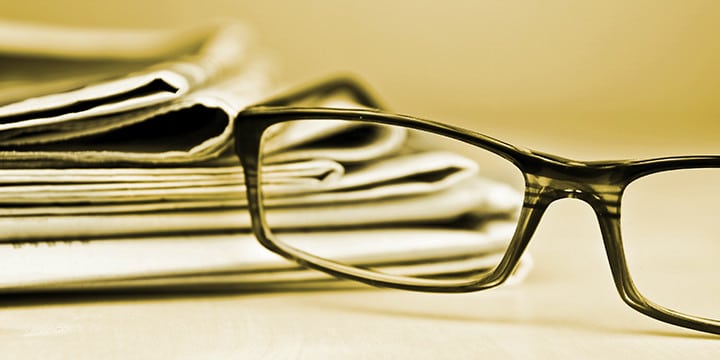 By Terri Chapman
If national consumption-based taxation is "fairer", many conservatives are still fearful of how rates would fare against the combination of unfettered government growth and a balanced budget amendment.
On November 16, the Joint Economic Committee of Congress invited testimony on how tax reform could boost economic growth in America, Rep. Rob Woodall, R-GA-7, gave a floor speech promoting the FairTax Act (HR 25, S 13), which would replace all federal income- and payroll-based taxes with a national sales tax, often considered progressive in effect.
Woodall argued that moving to a consumption-based tax system instead of an income tax would "guarantee" an improved economy. He provided data supporting the notion that in the United States, consumption is a superior basis for taxation because it is fairer and less volatile.
According to "Consumption Taxes: The Way of the Future?," by the Organisation for Economic Co-operation and Development (OECD), "Governments have become increasingly interested in recent years in using taxes on consumption, such as sales tax and value added tax (VAT) to finance a larger share of [government] spending."
Woodall indicated that the U.S. is now the only OECD nation that does not tax consumption at the national level. The OECD's 34 members include mostly European nations, along with the U.S., Canada, and Japan.
Woodall, a freshman serving Georgia's 7th District, is a member of the House Budget Committee and the House Committee on Rules. During this first term so far he has been a vocally staunch supporter of HR 25 and a balanced-budget amendment to the Constitution.
Recently he supported HJ Res. 2, a "clean" balanced-budget amendment, which would require Congress to balance the budget annually without prescribing a method for doing so. H.J.Res. 2 did not cap spending, nor did it require a congressional super-majority to raise taxes. It did require a three-fifths majority for new deficit spending.
After HJ Res. 2 failed to pass on November 17, Woodall issued this statement: "Today's version of the Balanced Budget Amendment is not as restrictive as I would have preferred. Instead, to ensure the best chance of passage, we brought the same version to the Floor today as passed in the House in 1995 with broad bipartisan support. I was proud to cast my vote in favor of this permanent solution to our nation's fiscal irresponsibility. The passage of this Balanced Budget Amendment would have marked a significant change in the Washington, D.C., landscape by requiring the government to do as Americans across this great land do every day—live within its means."
He had recently assessed the appetite of his constituents for a balanced-budget amendment through a series of in-person and telephone-based town halls. During a late-October telephone conference attended by over 400 constituents, polling determined that 90 percent favored a balanced-budget amendment. Sixty percent favored a clean amendment, and 40 percent preferred a more prescriptive approach, such as that proposed by HJ Res. 81, the "Business Cycle Balanced Budget Amendment."
Woodall and his FairTax/clean balanced-budget amendment co-sponsors seem frustrated by the conservative opposition and skepticism that these initiatives tend to face. After all, its clear that many conservative opponents agree that the federal government has a serious "spending problem."
However, a growing number of conservatives fear that a government that does not understand its boundaries or has abandoned them for good cannot reign in its future spending. What's more, it will likely continue its unrestrained spending, regardless of what form or basis for federal taxation exists.
In his book Downsizing the Federal Government, Chris Edwards, Director of Tax Policy Studies at the Cato Institute, lends considerable research to back the voices of those who want government pared down before budget and taxation are addressed.
Edwards laments that "the federal government has amassed a huge range of spending programs beyond its basic national security responsibilities. . . In considering the proper size and scope of the federal government, policymakers should. . . . recognize that most existing programs are not authorized by the U.S. Constitution, as they involve activities that were meant to be left to the states and the people."
Many who oppose a clean balanced-budget amendment are glad that HJ Res. 2 did not pass out of fear that tax rates, whether consumption- or income-based, could simply be raised at any time to fund myriad new government services. Most who oppose a clean amendment want to require a super-majority to raise taxes.
The free eBook version of Downsizing the Federal Government is available at the Cato Institute's website.
To contact Rep. Woodall, call (202) 225-4272 or click here.
Terri Chapman reports on Rep. Rob Woodall for Tea Party Patriots and can be reached by email at terri.chapman@tppjournalism.org.