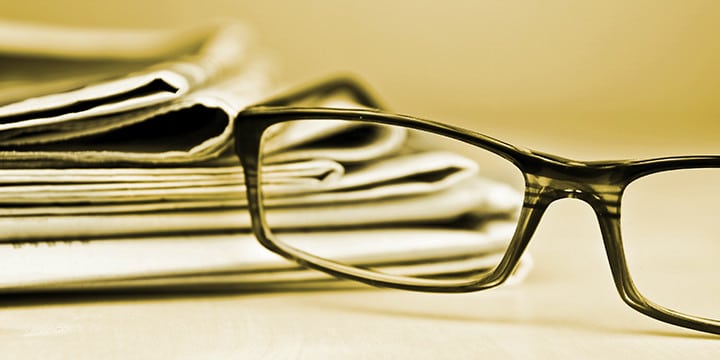 In 2003 this minister's son, fraternity leader, and attorney-turned-congressman moved on to the U.S. Senate. 
It's a long way from a small town in South Georgia to the lofty halls of the U.S. Congress. But that's where Republican Saxby Chambliss began his second career in 1995, first serving eight years in the House of Representatives and then eight-plus years in the Senate. And Chambliss had covered a lot of ground before that.
The Pre-Political Chambliss
Saxby Chambliss enjoyed the duty of lining up musical talent for his University of Georgia fraternity's festive gatherings. One of his bookings was the Ike and Tina Turner Band. "I was bad to lead the charge at every party," Chambliss was quoted in the September 2003 issue of the Georgia Trend magazine.
Chambliss was born in North Carolina, graduated from high school in Shreveport, Louisiana, and attended Louisiana Tech before transferring to the University of Georgia in 1962. That's where he and fellow student Johnny Iskson participated in the fraternity scene when not tending to class work. Who knew that some day they would also serve together in the U.S. Senate.
In 1966 Chambliss received his degree in business administration from UGA, married his college girlfriend Julianne, and he and his bride moved to Tennessee, where he entered the U.T. College of Law. Two years later he received his law degree, and the Chamblisses relocated for the last time.
They moved to Moultrie, a town of 15,000 near Julianne's home town in the farmlands of South Georgia. That's where they raised their two children, and where they still reside when Congress is not in session.
According to Charlie Harman, the senator's chief of staff, Chambliss engaged in "the private practice of law for 26 years in Moultrie" before deciding it was time for a change, for a move into elective politics. Rather than running for a local or state office, he leaped directly toward the Congress and a seat in the House of Representatives. His instincts and timing were perfect—almost.
The Politician
Chambliss lost the Republican primary in his first run for office in 1992, but two years later he succeeded at becoming his party's candidate. His was one of the broad sweep of House races engineered by fellow Georgian and then-Congressman Newt Gingrich. He belonged to the newly elected and famous "Freshman Class of '94". And Chambliss was the first Republican since the Civil War to represent the House district that included Moultrie. Republicans in the South and elsewhere were finally rising again.
Representative Chambliss served eight years in the House, and ran for the Senate when faced with redistricting. He opposed popular Democrat incumbent Max Cleland in 2002 and won a bitter battle after rising from a deep deficit in the polls. But his hold on the seat nearly vanished six years later.
The Senator's 2008 campaign for re-election was a heart-thumper. His healthy margin in the polls declined agains the Democrat challenger, aided by a third-party Libertarian candidate that drained 3.4 percentage points from the race. The Senator won a plurality, but not a majority, and faced a runoff election. Chambliss won, 57 to 43 percent.
Chambliss now serves on five important Senate committees: the Armed Services Committee; the Agriculture, Nutrition and Forestry Committee; the Rules Committee; the Special Committee on Ageing: and the Senate Select Committee on Intelligence, of which he is vice chairman. But committee work is a warm-up for the main event—voting on legislation.
Throughout Chambliss'congressional career, several conservative organizations have approved of his votes on most key legislation. For example, the American Conservative Union (ACU) gives Chambliss a "93" average of of 100 points for his 16-year voting record (1995 through 2010). He received a perfect "100" for four separate years: 1996, 2001, 2002 and 2010. But 2008 was different.
Chambliss' voteing record for 2008 earned him his lowest rating from the ACU, a "76". The rating was based on what ACU considered to be 25 key Senate votes. Chambliss opposed ACU positions on six of these. Four were for bailout or stimulus bills. Check ACU ratings here.
Also in 2008, the Senator disappointed Republican congressional leaders and rank-and-file conservatives with his participation in the so-called Gang of Ten. He and nine other senators, Democrat and Republican, prepared an independent plan for national energy legislation. The overall push for energy legislation faded away as the November elections approched, as did the Gang of Ten.
Chambliss ventured again into senatorial gangland in 2011. He and Democrat Senator Mark Warner lad the Gang of Six in devising an independent plan for solving budget deficits and the national debt. But that plan failed to gain sufficient support before a competing debt-limit bill came to a vote and passed both houses.
But Chambliss voted "No" on the bill that passed, which is the position favored by Tea Party Patriots activists. As he said of the debt-limit bill in his August 2, 2011 press release. "The enforcement provisions that are supposed to lead to decreased spending are simply not strong enough."
"A lot of people in the tea party movement aren't real happy with him," Georgia Tea Party Patriots coordinator Debbie Dooley said of Chambliss in an Associated Press report. But Dooley also praised Chambliss for voting against the debt limit-bill. according to the August 3rd AP article in the Valdosta (Georgia) Daily News.
After 26 years of practicing law and 16-plus years in Congress, the question arises whether Saxby Chambliss will soon return to the farming country of his South Georgia home—year-round. Not in the foreseeable future, according to his chief of staff. "The Senator intends to run for re-election in 2014," Harman said. And intends to continue plowing the ground around the district of Columbia insted of South Georgia, it seems.
---
Senator Chambliss' Washington, D.C., office may be telephoned at 202-224-3521.
E-mail Senator Chambliss here.
Senator Isakson's Washington, D.C., office may be telephoned at 202-224-3643.
E-mail Senator Isakson here.
Roger Carter covers Sen. Chambliss for Tea Party Patriots' Government Accountability Project. He can be reached at roger.carter@tppjounalism.org