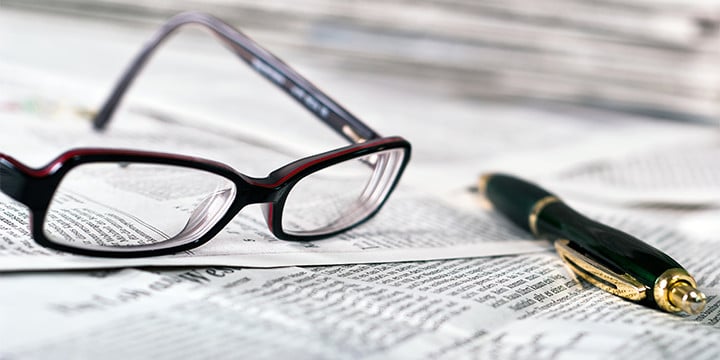 I stood in the hot sun and wind with my two daughters and hundreds of others. We stood silently, holding American flags, hands over our heart, and tears streaming down our face. We came to honor and give respect to the family of another fallen soldier. The past few years this scene has been repeated too many times across America. Young lives cut short because they were willing to give the ultimate sacrifice.
This time, we honor 23 year old PFC Cale Miller who was killed on a combat mission in Afghanistan. Our community came together to honor Cale and celebrate his life. In the early morning hours volunteers came before us and placed American flags along the route he and his family would travel. As time approached, people began to line the street. People were standing mile after mile. Some holding signs, others flags, while others stood quietly. Firemen flew a large flag off the lift of a firetruck. I saw a grandfather, with his three grandchildren, explaining what the day was about as they each clutched a small flag. This is how we pass our love for America to the younger generation. We show them what it means to love your country so much that you place your life on the line. A small group of teens gathered and talked softly as they waited. Older Americans came with lawn chairs because it was to difficult for them to stand. Perhaps the sweetest sight of all was a group of a dozen or so 3-year-olds as they stood with their preschool teachers, all waving small, American flags and waiting.
Silence covered the crowd as the police motorcycles approached. The black hearse that held the body of the hero passed by, followed by his family in black limousines. One of the family members pressed her palm to the window as she looked out at those that came to pay respect. Then came the beautiful site of hundreds of Patriot Guard riders. Watching hundreds of patriots on motorcycles, with flags waving behind them is an inspiring and touching site.
"The American Soldier does not fight because he hates who is in front of him. He fights because he loves who is behind him." – Unknown
You may not agree with the ongoing war in Afghanistan, but support our soldiers; they are losing limbs, suffering family hardships, experiencing financial hardships, and giving their lives. A soldier that comes home is a hero, dead or alive, and we owe then our support and encouragement.