Hedging Against the American Dream—Part I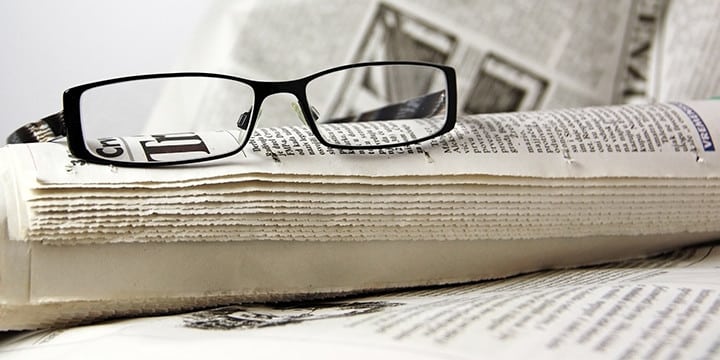 Hedging Against the American Dream—Part I
Freddie Mac reaps rewards when homeowners are unable to refinance under low rates.
Critics contend that Freddie Mac, in October 2010, tried to deter prospective refinancers by tightening underwriting guidelines and raising prices. Freddie Mac, a taxpayer funded Government Sponsored Enterprise (GSE), stands to lose if upside-down borrowers can refinance.
According to a Mortgage News Daily article dated Jan. 31, 2012, while Freddie Mac marketed mortgage backed securities with exotic and complex financing structures that required specialized risk management processes, they also tightened underwriting guidelines and raised prices on refinancing. (1)
Between late 2010 and early 2011, Freddie Mac's purchases of inverse floater securities rose dramatically. Freddie purchased inverse floater portions of 29 deals in 2010 and 2011, with 26 bought between October 2010 and April 2011. That compares with seven for all of 2009 and five in 2008. (2)
Freddie Mac created and traded securities backed by the mortgages it guarantees, dividing the investment tool into two unequal parts. The larger portion, which is backed by the asset itself, pays a lower return because the investment is less risky. The second riskier, smaller portion pays a higher return than the mortgage backed securities secured by the asset.
The floaters, now stripped of the real value of the underlying principal (the asset), can also now be difficult and possibly more expensive to sell depending on market conditions and the London Interbank Offered Rate (LIBOR).
Freddie Mac retained the riskier investment (backed by taxpayer funds) with the return determined by the interest rate of the underlying loan. This second more volatile portion is an inverse floater. Retaining and managing returns on inverse floaters enabled Freddie Mac to hedge the risks inherent in the remaining troubled toxic mortgage portfolio(s) they insure.
Freddie Mac gets paid the difference between the interest rates on loans in the inverse floater and the current interest rate. If interest rates rise, the value of the floaters falls. The real value of the floater is in the high rate of interest being paid by the mortgagee, so when large numbers of people pay off loans by refinancing, the floater loses value.
Rep. Tom McClintock's (R-CA) staff member, John Huey, said that McClintock helped co-sponsor The Budget and Accounting Transparency Act of 2011, HR 3581. The 112th Congress passed the bill along party lines and the legislation is now locked in committee. The bill details required transparency and accounting changes for the GSE's, however, it remains unclear in the language just how the GSE's would be "impacted" by the Act. (3)
River Valley Tea Party Patriot Judy Bernal when reached for comment reiterated the Tea Party's core beliefs, espousing the GSE debacle is evidence that Tea Party Patriot's nationally need to maintain vigilance, remaining involved in the political process.
The housing GSE's are Fannie Mae (FNMA), and Freddie Mac (FHLMC). They purchase in the secondary market a large share of the residential mortgage loans (to give banks liquidity to make more loans) originated each year. These loans are used to support special bond-type securities sold to investors. Fannie Mae, now a semiprivate corporation (hence its acronym GSE), was once an agency of the federal government. FNMA is owned by its stockholders, who elect 10 of their number to its board of directors. The U.S. president appoints the other 5 directors. (4)
President Obama's State of the Union address promised to "cut the red tape" in order to give responsible homeowners the chance to save $3,000 a year by refinancing with historically low rates. He promised to send Congress a plan to allow more underwater homeowners to refinance. The administration has pressed the FHFA to allow more homeowners to refinance government-backed loans at lower rates. But so far, programs to help millions of homeowners lower costs have fallen short of industry expectations. (5)
Rep. Tom McClintock (R) can be reached at his District Headquarters at (916) 786-5560.
Judy Bernal River Valley Tea Party Patriots can be reached at jbernal2@sbcglobal.net
1. http://www.mortgagenewsdaily.com/channels/archive/2012/01/31.aspx
2. http://www.charlotteobserver.com/2012/01/30/2971448/freddie-mac-bets-against-american.html#storylink=cpy
3. http://www.gpo.gov/fdsys/pkg/BILLS-112hr3581ih/pdf/BILLS-112hr3581ih.pdf
4. http://www.answers.com/topic/federal-national-mortgage-association
5. http://www.investoruprising.com/author.asp?section_id=1296&doc_id=238667
Kenneth D. Pettingill covers Rep. Tom McClintock and Senate candidate Dan Hughes (R-San Diego) for Tea Party Patriots' Government Accountability Project. Kenneth can be reached at kenneth.pettingill@tppjournalism.org.