Exclusive interview with Dave Nalle, National Chairman of the Republican Liberty Caucus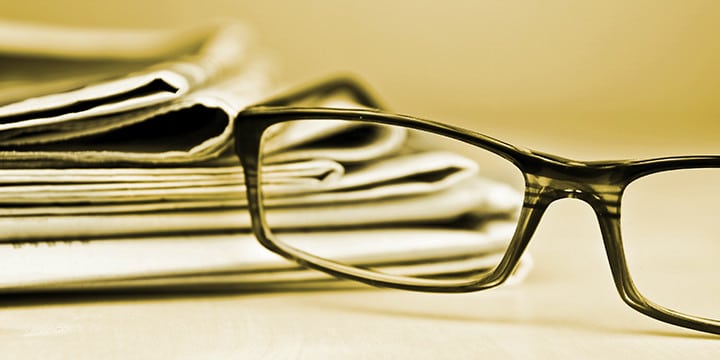 As the 2012 elections continue to head towards November, one political organization that is gaining influence within the Republican Party is the Republican Liberty Caucus (RLC). Essentially libertarians who decided they would spread their vision of liberty more effectively as part of the GOP than as members of the Libertarian Party, they were the spearhead of the Ron Paul presidential candidacy in 2012. I met their National Chairman in Tampa, Florida during the Republican National Convention, and he was kind enough to do a phone interview earlier this week in which he discussed tactics for grassroots activists.
Dustin Siggins: What is the Republican Liberty Caucus?
Dave Nalle: It is a political membership organization which works within the Republican Party. We do issue advocacy, support for candidates for office, and advance a pro-liberty philosophy in the Republican Party on a national, state, and local level. We have chapters in almost every state. We're a broad-based grassroots organization.
We are unique in that we are the only group doing this kind of work and effort as part of the GOP, not as a non-partisan organization.
DS: Tell us a little about what happened the week of the RNC with certain delegates.
DN: The most blatant and obvious of the cases of disenfranchisement was with Maine. Other states had rough conventions, where some of the Paul delegates were excluded or broke out and held their own conventions. In Maine the party rules were followed, and while following the rules the Chairman was ousted and replaced with a liberty candidate. Pro-liberty folks dominated while following the rules, and replaced all of the elective offices.
In Maine the defeated RNC committeewoman contested the results. Eventually, the RNC decided to get rid of most of the Paul delegates, replacing them with people who were brought in by the state chairman. Many of the replacement delegates had not even been part of the delegate selection process.  They were virtually pulled in off the street and used to replace legitimately elected delegates.
To add insult to injury, the delegates who were removed had been given guest passes to the convention, but the state party only provided bus service for their chosen delegates and left the formerly elected delegates, who had each paid thousands of dollars to attend, stranded at their hotel and having to walk to the convention in the heat and humidity. The abuse of process was highly insulting.
The Texas delegation, which had a large minority of Paul delegates, stepped up to protect the rights of delegates from Maine, Oklahoma, Louisiana, and Oregon – among other states – who were being disenfranchised. Those of us from Texas were proud that the Texas delegation stood up for the grassroots.
There remain serious concerns about changes made to the rules, both for the convention and to the permanent rules that remain in place until the next convention. The rule changes made during the convention were done retroactively to change the criteria for candidate nomination to keep Ron Paul from being nominated and the permanent rule changes are designed to shift power away from the grassroots and state parties and give more direct control to the national committee.
What bothers me the most about this whole thing was that it was unnecessary. If they had seated the Paul delegates, he might have had 400 delegates at most, only a fifth of the total. He might have been nominated, but he still would have lost, Romney would have won, and the same result would have happened in the end. Instead of having a united party, however, now we have this huge rift. Romney may have lost a million or more Republican votes through this disenfranchisement. Gary Johnson, the Libertarian Party nominee, is currently getting 4% to 5% in polls nationwide, sometimes higher, and this could hurt Romney and down-ballot candidates in November.
DS: What advice do you have for grassroots activists regarding the balance between principle and practicality, regarding this year's various candidates and elections?
DN: I can see no justification voting for Obama. I don't understand people who say they dislike Romney, but will vote for Obama. Obama has done nothing to stop the Federal Reserve, spent money in ways that make Bush look like an amateur spender, and he has made an end-run around the legislative branch with regards to the EPA and other agencies.
I would advise Republicans to support Romney, especially in the swing states, where it might make a difference. This is mostly because this helps people down the ticket, such as the many liberty-oriented senatorial candidates. People like Ted Cruz are very libertarian on important issues, and they will change the composition and character of the Senate. These are the people who will have influence beyond their numbers. It doesn't matter how bad Obama or Romney is; if you have a reliable group of libertarian/conservative Senators, that's best, really.
DS: What advice do you have for activists regarding the best strategy for advocating limited government, balanced budgets, and free markets – the three core platform principles of Tea Party Patriots?
DN: There are a couple of things you can do:
1. Find good candidates and work for them – help them get elected. You're not limited to just block-walking. You should find candidates who have the right ideas and the right philosophy, even if they are not in your district. Help with phone calls, online fundraising, etc. That's one of the revolutionary things the Tea Party has accomplished. They popularized the idea that you can raise money for a candidate outside of your district – which allows grassroots candidates to use nationwide support to win. Cruz's opponent had five times the money, but Cruz had support from a nationwide audience.
2. Hold the candidates accountable. Be in touch with them about legislation you support and oppose. You'd be surprised at how responsive they are.
I was talking to Rep. Justin Amash (R-MI), and he said on average as few as 16 constituent calls can swing a vote. Letters, phone calls, e-mails… they are all counted and most representatives pay attention when deciding how to vote.
Note: As a 501c(4) organization, Tea Party Patriots does not endorse candidates or parties. Tea Party Patriots has provided this interview as part of its ongoing effort to improve the effectiveness of the grassroots activism of itself and its membership, not as an endorsement of Ron Paul, Mitt Romney, or any other candidate for public office.