Day 18 Countdown – Write a Letter to the Editor of your Local Newspaper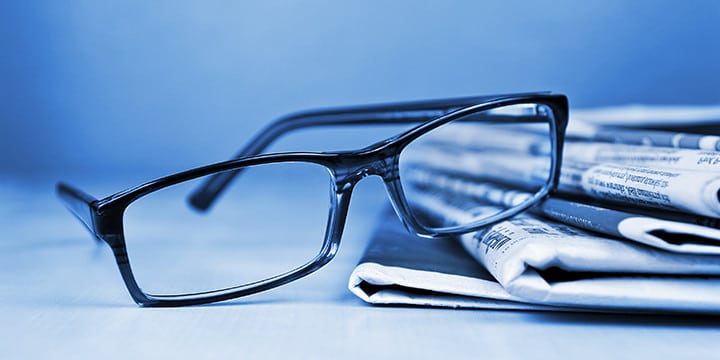 Eighteen days from now, over 100 million Americans will vote for their candidate of choice for President of the United States, Representative to the House of Representatives, and local and state officials. A smaller number will vote on one-third of the Senate. And grassroots activists across the country will be influencing those votes every hour of every day until the end of Election Day.
There are many things activists can do to help guarantee Tea Party values are victorious on November 6. First and foremost, of course, activists should keep calling 25 undecided voters every day through the election. Sign up here.  Also, be sure to make sure every undecided voter you know sees The Determinators in order to know how the President's health care law will affect their health. Be sure to visit the movie's website and send the link to your friends and family.
Today, we're asking you to do one more thing: Write a letter to the editor of your local newspaper. Yes, we asked you to do this a week ago. However, at this point in the election season, editors are receiving many letters. It's always better to make extra sure you get published. And if you were published in the last week, be sure to send a revised version to another paper. Also, be sure to post a link to it below this post, and we'll try to publicize it.
Here is a sample letter that you can use. Feel free, to use it as a guide or feel free to write one on your own.
To the Editor,
The 2012 federal elections are the most important elections in a generation. Americans will be deciding between more government and more regulations that cripple the economy or less government and more freedom that will allow our economy to thrive.
Since 2009, the Tea Party has opposed overspending from both parties, and supported a return to the Constitution. As a member of Tea Party Patriots, the nation's largest Tea Party organization, I encourage your readers to consider the following when they go into the booth on November 6:
1.     Fiscal Responsibility: balancing the budget will prevent us from being like Greece, Portugal, Ireland, and Spain.
 
2.     Free markets will encourage competition which will spark innovation and economic growth to help get people back to work.
 
3.     Constitutionally-limited government will stop overreaches by the federal government, in everything from economically harmful regulations to unconstitutional TSA screenings.
 
4.     The President's health care law increases federal spending, moves the decision making power from the doctor/patient relationship to the federal government, and violates the First Amendment rights of all Americans. It should be overturned by Congress.
America is the greatest nation the world has ever seen, and I believe it is important we continue this legacy. The core principles of Tea Party Patriots will allow us to move forward in a positive direction.
As always, thank you for your effort to bring the nation back towards the principles of fiscal responsibility, constitutionally limited government, and free markets. We couldn't do all of this without you.