Yes, the Democrats will be at fault for a possible shutdown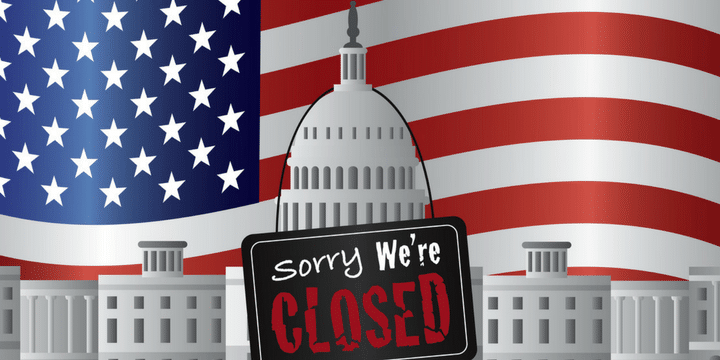 The government runs out of money at the end of this week and lawmakers are trying to come up with a short-term spending bill to prevent a government shutdown. Democrats, however, would allow the government to shutdown unless the spending deal includes a resolution on the expiring, illegal Obama-era Deferred Action for Childhood Arrivals program (DACA).
President Trump and the GOP are standing their ground and not succumbing to a deal that gives benefits to illegal immigrants. After all, cracking down on illegal immigration was one of President Trump's campaign promises and to go back on those promises would be a big mistake.
The Washington Times has the story:
White House press secretary Sarah Huckabee Sanders said Tuesday that Democrats are resisting an immigration deal and risking a partial government shutdown because they don't want President Trump to be successful.

…

She said of Democrats on Fox News, "They're penalizing the country."

A small group of senators from both parties offered a proposal Friday, but Mrs. Sanders said it did not adequately address all the issues Mr. Trump wanted in a new immigration plan. She said the president wants to come to a deal, but he won't sign a "bad deal."

"He is very much committed to making a deal when it comes to doing something permanent with DACA, doing something for border security, end chain migration, end the visa lottery system and really make sure that we're taking steps so that we don't have to do this all again in two years, and we're actually correcting he problem," she explained.
The bottom line is Sanders is right, Democrats don't want President Trump to be successful. The Democrats are putting the needs of illegal immigrants before the needs of the American people and threatening to shutdown the government if they don't get their way. President Trump was elected on a promise to secure our borders and Democrats would be wise not to demand a shutdown over handing more benefits to illegal immigrants.