Working for Coverage: Obamacare's Gift to Single Mothers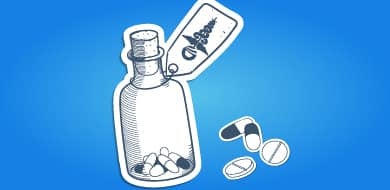 During his speech at Valencia College in Florida, the President spoke openly about his push to "make sure that our economy rewards hardworking women." [1] Sharing how he was "a son of a single mother who struggled to put herself through college and make ends meet," Mr. Obama stated he personally knows the "particular challenges" women face. So, he claims.
Melanie has seen her share of difficulties as a single mom. However, the barriers she is encountering do not stem from income inequality as implied by the President, but from the Administration's own policies, particularly the Affordable Care Act.
"I own a small locksmith shop and had a major medical policy. It was costing me $643 a month. When I read the first 500 pages of the healthcare bill and realized what it was going to do, I took a second job driving a school bus," she shared.
Foreseeing the law's impact on her business and individual-policy coverage, the Alabama mom wanted to be proactive rather than reactive to what she could be facing in the future, and it greatly paid off for her.
"Six months after I took my bus driving job I got a letter in the mail, stating the very policy I had was cancelled," explained Melanie, who now receives coverage through her second job.
Believing a new ACA-compliant policy on the individual market would have meant higher premiums, she admitted, "I'm a single mother who is barely getting by. If my insurance would've gone up, I would have been cutting necessities."
While the concern of not being able to afford her insurance is behind her, Melanie faces a new set of struggles as a mom with two jobs.
"I'm getting my eight-year-old son up at quarter to six in the morning to drive the bus route. It allows me to keep my business going and to work [during the day], but it does cut into sleep time. I'm grateful that I have it, although, this past week on spring break – going to the shop and having only that responsibility, it has made me realize just how much more difficult my life is now, " she stated.
Melanie is working a second job not to get ahead, not to save money, but to maintain healthcare coverage. Is this is the economic opportunity the President envisioned for women?
Melanie, who is an active member of the Wetumpka TEA Party, points out it was her group's efforts that helped her understand the potential ramifications of the law and prepare.
"It is only because of the education that I've received through the Wetumpka TEA Party that I am able to keep my business open. Five or six companies just like mine have had to fold up because they can't afford to pay the penalty," noted Melanie.
Education like this could be why the Left is so eager to marginalize the Tea Party movement. While the Administration is trying to sell hope and change – and now economic opportunity via income equality – there are everyday citizens combing through legislation and learning how
"promises" will really affect American families.
"It has uninsured people who were insured. That is the sad part about it. Obamacare is doing the opposite of what it was designed to do," Melanie said.
If the President is serious about expanding economic opportunities for women, he should consider how his signature law is causing moms like Melanie to struggle even more.
And he wouldn't have to take a second job to do it.
nbsp;
---