When gun control laws already in the books are failing…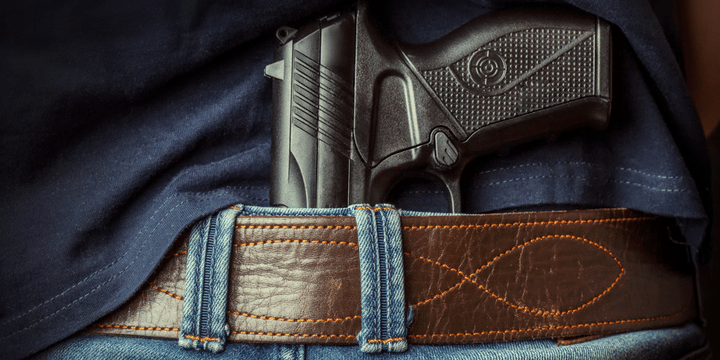 Residents of the small town of Sutherland Springs, Texas had to bury 26 people this week after a disturbed gunman opened fire into a church. During the attack, a nearby civilian became aware of the incident and used his AR-15 to stop the gunman. Prior to learning details about the shooter's history, anti-gun activists began calling for more gun control in the wake of this inconceivable tragedy. However, recent revelations show that the shooter, an Air Force veteran, had a criminal history and should have been a 'prohibited person' but the Pentagon failed to pass this information to the relevant federal authorities. What does this mean? The federal authorities couldn't do their jobs to label the shooter as a prohibited person and could not enforce the laws that are already in the books. This raises a critical question: Will more gun control help or just add to an already faulty system?
The Washington Times has the details:
The investigation led by the Pentagon's Inspector General's office will look into whether the FBI was given all pertinent information regarding Kelley's record during his four-year stint with the Air Force, specifically "whether such information was not transmitted, and if it was not transmitted, why it was not," Mr. Mattis wrote in a department-wide memorandum Wednesday.

During his time in uniform, Kelley was court-martialed for domestic violence stemming from a 2012 assault on his wife and stepchild. He was dishonorably discharged from the military in 2014.

A civilian conviction for domestic abuse would have made him unable to purchase firearms. However, his military records were not passed along to the FBI database used to check potential gun buyers, and his name was not flagged when Kelley purchased the assault-style rifle to open fire at churchgoers in Sutherland Springs, Texas.
While gun control advocates are calling for more gun control laws, they are failing to address a bigger problem: the federal gun laws we already have clearly are not effectively enforced. If they believe more gun control is needed to stop bad guys with guns, they need to answer why a man who shouldn't have been allowed to carry a gun under existing law was able to obtain weapons and kill so many innocent people. Our government could enact feel-good legislation, but it would just be another case of tail wagging the dog. One thing is certain from all of this, a good guy with a gun stopped a bad guy with a gun from hurting and killing more people and we should be thankful for our Second Amendment rights.