What's at stake next week?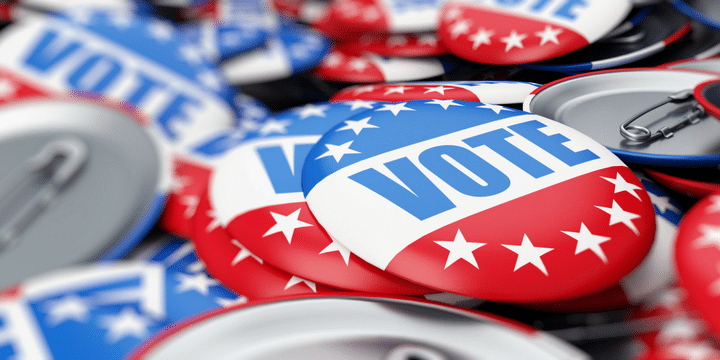 On Tuesday, voters will decide whether they want to have a Republican or a Democratic majority in Congress. Whether they want a branch of government that follows the rule of law or undermines it. Whether they want to see the swamp drained or filled back up.
In the Senate, there are  35 seats that are up for grabs, with five of those races being toss-ups. The Republican Party will need at least nine seats to keep the majority in the Senate.
The Democrats will need to pick up 23 seats or more in order to secure the majority in the House. Since 1980, Democrats have only been able to do this three times. It is hard to tell if it will be done again this year, which is why conservative voters need to turn out in key states.
Here are the key races that will likely determine the fate of Congress:
SENATE:
TEXAS: Ted Cruz (R, Incumbent) v. Beto O'Rourke (D)
INDIANA: Mike Braun (R) v. Joe Donnelly (D, Incumbent)
MISSOURI: Josh Hawley (R) v. Claire McCaskill (D, Incumbent)
MONTANA: Matt Rosendale (R) v. Jon Tester (D, Incumbent)
WEST VIRGINIA: Patrick Morrisey (R) v. Joe Manchin (D, Incumbent)
WISCONSIN: Leah Vukmir (R) v. Tammy Baldwin (D, Incumbent)
PENNSYLVANIA: Lou Barletta (R) v. Bob Casey, Jr. (D, Incumbent)
TENNESSEE: Marsha Blackburn (R) v. Bob Corker (D)
NEVADA: Dean Heller (R, Incumbent) v. Jacky Rosen (D)
FLORIDA: Rick Scott (R) v. Bill Nelson (D, Incumbent)
ARIZONA: Martha McSally (R) v. Kirsten Sinema (D)
NEW JERSEY: Bob Hugin (R) Bob Menendez (D)
HOUSE CONTESTS:
*Key House Races
*Scott Perry, PA-10
*Dave Brat, VA-07
*Peter Roskam, IL-06
Sean Flynn, CA-31
Jody Hice, GA-10
Russ Fulcher, ID-01
Steve King, IA-04
Thomas Massie, KY-04
Mark Harris, NC-09
Mark Meadows, NC-11
Ted Budd, NC-13
Jay Webber, NJ-11
Jim Jordan, OH-04
Warren Davidson, OH-08
Jeff Duncan, SC-03
Mark Green, TN-07
Louie Gohmert, TX-01
Dan Crenshaw, TX-02
Randy Weber, TX-14
Chip Roy, TX-21
Mike Cloud, TX-27
Alex Mooney, WV-02
It's imperative that you, your friends and your family get out the vote next week in your state. We've seen what the Democrats are capable of and what they plan to do if they take the majority. After all of the hard work this administration and the GOP-held Congress has done, the Democrats would do anything to ruin the success of our nation.