Weekly Legislative Update for 01/04/15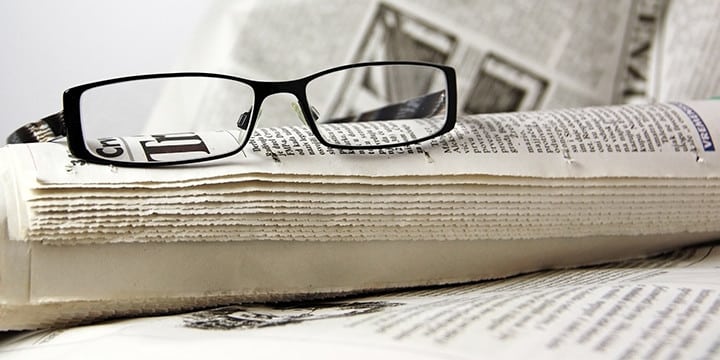 CALENDAR:
The House and Senate will both return on Tuesday to be sworn in and hold their official Leadership elections.
The House will remain in session through Friday, then will return on Monday of next week and remain through Wednesday. At that point, House Republicans will head to Hershey, PA, where they'll hold a private conference through Friday to work out their agenda for 2015.
The Senate will stay through Friday, then will return on Monday of next week and remain through Wednesday, at which point Senate Republicans will join their House GOP colleagues in Hershey, PA.
THE AGENDA:
Debate continues inside the GOP Leadership in both Houses. The question is simple – do you want to pass legislation that you know the President will not sign (in order to stake out contrasts between the two parties), or pass legislation he WILL sign (so you can satisfy the demand from the mainstream media and the Establishment GOP donor class to "work together, the way the country wants"?
First up on the Senate side will be the Keystone XL pipeline legislation. There will be a hearing on Thursday, and look for the bill to move to the floor of the Senate shortly thereafter.
Beyond that, look for the Senate to take up legislation rolling back Obama Administration overregulation.
In the House, we'll see Keystone XL and a bill defining the official "work week" as 40 hours, rather than the 30 used in ObamaCare. And we'll see passage of a bill to exempt employers hiring veterans from having to count them for purposes of ObamaCare, so veterans get a leg up in the competition for jobs. Further, we'll see votes on bills to expedite oil pipeline permitting and rolling back regulations.
And we'll likely see legislation in both Houses to repeal the Medical Device Tax in ObamaCare, and, possibly, legislation to repeal the Employer Mandate.
IMMIGRATION:
The C.R. funding the Department of Homeland Security and its related agencies expires on Feb. 27, which happens to be the Friday right in the middle of this year's CPAC, where GOP presidential wannabes will be strutting their stuff for the 10,000-plus conservative activists there. Message to House and Senate GOP Leadership: Don't wait until the final week to get that bill passed and on the President's desk, or expect to deal with it under enormous pressure.
Just kidding – Politico is reporting that House Leadership aides indicate a DHS funding bill could be moved to the floor of the House as early as next week.
I wouldn't be surprised to see some small-bore immigration reform legislation – say, something the Leadership will call "border security" – attached to the DHS funding bill, just so Leadership can say they got the ball rolling.
TAXES/SPENDING:
The President's budget is due on Feb. 2. On Feb. 27, as mentioned above, the DHS funding C.R. expires, so expect to see action by mid-February on that.
On March 15, under the deal struck last February, the debt ceiling goes back into effect. In case you were wondering, while we were all out for the Christmas break, the Treasury broke a new milestone – by adding almost $100 billion to the national debt in the month of December, our national debt now stands at more than $18 trillion. That's about a 75 percent increase since President Obama took office six years ago.
It's expected that at that time, the Treasury will begin using its "extraordinary measures" (read: accounting smoke and mirrors) to continue to issue the debt necessary to fund government operations. This will likely last through summer or even early fall.
Tom Price, incoming Chairman of the House Budget Committee, said in mid-December that reviving the so-called "Boehner Rule" might be "wise." For those who have already forgotten, the "Boehner Rule" posits a dollar in spending cuts for every dollar in debt increase. The problem is, it may as well be called the "Wimpy Rule," because it's the ultimate government expression of the cartoon character's famous "I'll gladly pay you Tuesday for a hamburger today" mantra – they'll gladly give up a real debt ceiling increase now in exchange for some faux spending cuts down the road.
On April 1, the House Budget Committee will unveil the official House GOP Budget. There's already been talk of the possibility of Senate Budget Committee Chairman Mike Enzi releasing the Senate GOP budget at the same time, and – get this – even the possibility that both committees may have worked out a joint document ahead of time.
Both House and Senate budget committees are still operating under the terms of the Budget Control Act of 2011, which put spending caps in place. Price has said that rather than raise the caps for FY2016 spending, he would prefer to break down the firewalls between defense and non-defense domestic discretionary spending, so money could be reallocated from domestic to defense programs.
Assuming both Houses pass a budget resolution, lawmakers would then go to conference to work out an agreement. That agreement – a Conference Report – would then come back to each House to be voted on. It could contain reconciliation instructions for relevant committees that could involve rolling back ObamaCare, or making fundamental tax reforms, or changing energy policy.
Once the budget Conference Report passes, relevant authorizing and appropriating committees and subcommittees will get to work. It will be interesting to see how many of the 12 appropriations bills needed to fund the government actually get passed, given that the GOP controls both Houses for the first time in eight years. For those keeping score, the House passed seven of the 12 bills necessary last year; the Senate passed precisely zero.
FEC:
Wednesday, Jan. 15 is the deadline for public comment on proposed new Federal Election Commission guidelines regarding the possible regulation of political speech on the Internet. If you have not yet taken the time to go to the FEC web site and leave a comment, please do so – and ask your colleagues to do so, as well.
You can comment here: http://sers.fec.gov/forces/addcomments.htm?pid=93617
SPEAKER ELECTION:
When the House is sworn in Tuesday, the first order of business will be the election of a new Speaker.
Let's start by reviewing the procedural rules for this election.
According to the precedents of the House, election requires an absolute majority of "the total number of votes cast for a person by name." The key phrase here is "votes cast for a person by name." Remember that. Abstaining or voting "present" or hiding in the back of chamber and refusing to answer when your name is called all have the same effect – they are not valid votes "for a person by name," and, therefore, they are set aside. They only serve to lower the number of votes necessary to reach a majority. Thus, ironically, voting "present" or abstaining actually helps the current Speaker, by reducing the number of votes he needs to capture a majority.
Because Rep. Michael Grimm is resigning his seat on Monday, due to his recent guilty plea, and he will not be sworn in to the 114th Congress on Tuesday, the number of Members will be 434. Of them, 246 will be Republicans, and 188 Democrats. An absolute majority of 434 is still 218, so that's still the number to reach in order to win election as Speaker.
Assuming all the Democrats in the House vote for someone other than the current Speaker (most likely, Nancy Pelosi), that would mean 29 Republicans would have to vote for someone by name other than the current Speaker to deny John Boehner the Speakership in the 114th Congress.
Ted Yoho of FL and Louis Gohmert of TX have offered themselves as candidates for Speaker. I do not believe either believes he will be elected Speaker, no matter how many ballots are taken; I believe each is offering himself merely as a vessel into which anti-Boehner GOP votes can be poured.
The strategy is simple: Deny John Boehner the 218 votes he needs on the first ballot. Were that to occur, the thinking goes, the House GOP Leadership would recess the chamber, then call an immediate meeting of the House GOP Conference. The rebels would then have a chance to negotiate – either for a new compromise Speaker, or something(s) else they want. As long as they continue to hold firm and refuse to vote for Boehner for Speaker, he would be stymied – UNLESS he cut a deal with Minority Leader Pelosi (or some other group of Democrats) to have a number of THEM abstain or vote "present," and thereby reduce the number of votes needed to reach a majority.
For instance, let's say Boehner only gets to 217 votes on the first ballot, one short of an absolute majority. If 10 Democrats were to vote "present" on the second ballot, that would reduce the number of votes cast "for a person by name" to 424, and thereby reduce the victory threshold from 218 to 213. Now, what would the Democrats get in exchange for ten abstentions? Who knows? What price the Speakership? Your guess is as good as mine. But it's certainly a possibility.
It's a risky game the rebels are playing. Machiavelli wrote in "The Prince," "Never do an enemy a small injury;" Ralph Waldo Emerson updated that a few centuries later to the phrase more frequently used today: "If you strike at a king, you must kill him." Failed rebellion could be met with the stripping of committee assignments, or termination of reelection campaign funding from the NRCC, or, in the worst cases, even support for a primary challenger next year.
But in the wake of the recent Pat Caddell poll that was released in two parts on Friday and Saturday, the rebels think it's an endeavor worth undertaking, and we will stand by them.
This is a very, very big hill to climb, and the odds are very good that they won't make it. Remember, on the Rule vote on the CROmnibus, we only got 16 Republicans to stand up to the Leadership and vote against it. And that was just a vote on a spending measure, not a vote against the Speaker.
SUGGESTED READING:
DS: The Threat to Political Speech Online: Q&A with Former FEC Chairman Lee Goodman
WE: Report: IRS 'Fundamentally Transformed' by ObamaCare, Tea Party Targeting
WT: IRS Snooping Probe Will Carry into 2015 with Unresolved Questions
WT: Message to the IRS from the Tea Party: 'We Will Not Be Silenced'
Forbes: GOP Must Plan for ObamaCare's Demise
Politico: ObamaCare PR Push Goes Silent
Hill: ObamaCare's 2015 Challenges
WT: ObamaCare Employer Mandate Kicks in Jan. 1
WT: Republicans Eye Reconciliation Route in Bid To Repeal ObamaCare
CBS: Republican Lawmakers Block Bids To Expand Medicaid
WE: Half of ObamaCare Subsidy Recipients May Owe Refunds to the IRS
WT: 700 Miles of US-Mexico Border Still Insecure, Congressional Investigators Say
FNC: GOP Lawmakers Preparing Changes to Immigration System
WSJ: GOP Readies Immigration Measures
WSJ: US Chamber of Commerce Pushes Priorities in Congress
Breitbart: US Chamber of Commerce Threatens GOP on Immigration, Spending
Breitbart: 'Rain Dance': GOP Leaders May Be Developing Plan To Solidify Obama's Executive Amnesty
NYT: US Agency Hiring 1,000 After Obama's Immigration Order
TS: Immigrants Still Surging into Texas Shelters
DS: 25 States Continue To Battle Against Obama's Immigration Executive Actions
Breitbart: Jeb Bush 'Owns' Common Core
DA: In One Chart: What If a Typical Family Spent Money Like the Federal Government
Forbes: The US Debt Continues To Climb
Hill: GOP Unveils Proposal To Require 'Dynamic' Scoring on Major Bills
Hill: Top Dem: Republicans 'Rigging the Rules' for Next Budget Fight
Hill: Budget War Looms for Obama, GOP
Reuters: Republicans To Push Ahead on New Math for US Taxes, Budget
ZH: US Debt Soars by $100 Billon on Last Day of 2014, Hits Record $18.14 Trillion
WE: Keystone XL Set for January Hearing
Hill: GOP Prepares Keystone Blitz
WE: House Dems Urge Committee Process on Keystone XL Bill
WE: Senate Panel To Vote Thursday on Keystone XL
WaPo: Republicans Taking Control of Congress Eager To Reshape Policy and Strike Deals
Hill: Incoming Senate Majority Leader: Jobs, Keystone and Regulations Top Agenda
Politico: GOP Leaders Staring at Cliffs
CBS: Obama Doesn't Rule Out US Embassy in Tehran
WE: Obama Will Preview State of the Union on Three-City Swing
CR: Myth vs. Fact: Speaker's Election