Weekly Legislative Newsletter – October 10, 2011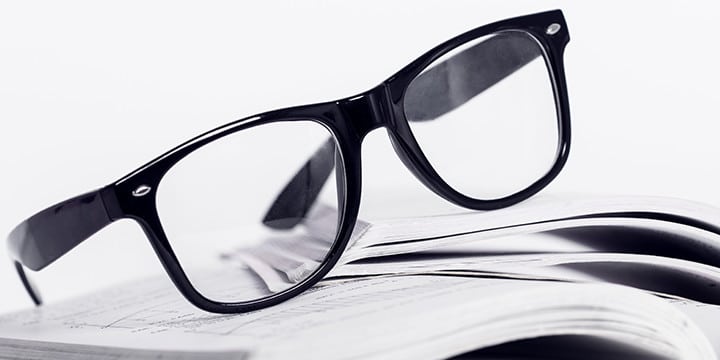 Education
Former NFL star Fran Tarkenton speaks out against teacher tenure and why it hurts good teachers and rewards the mediocre ones. What if the NFL salaries were based on tenure rather than ability and talent? Would players' skills improve or would it rob them of an incentive to excel? This is exactly what we have in place with public education—teachers' pay is based on years of service not quality or skills in the classroom. In education, quantity (years of service) is greater than quality (excellent teaching skills) Quantity > Quality.
To change our education game plan into a winning strategy contact Bruce Gardner at bruce@teaforeducation.com or Beverly Elliott at  beverly@teaforeducation.com  with TEA for Education, or visit our website at http://www.teaforeducation.com today. We are looking for some willing patriots to help us change the equation and carry the ball down the field to victory!
Agenda 21
Section 261 of the Obama "jobs" bill provides $15 billion for "Project Rebuild." Grants would be given to "qualified nonprofit organizations, businesses or consortia of eligible entities for the redevelopment of abandoned and foreclosed-upon properties and for the stabilization of affected neighborhoods."  One of the buzzwords for A21 is "redevelopment." And one of the potential recipients of this money for "redevelopment" is none other than disgraced Obama cronies, ACORN.
Obamacare
When the Patient Protection and Affordable Care Act (aka "ObamaCare") was making its way through Congress, Democrats consistently made several promises about the health care reform bill.  They assured an uneasy American public that the new health care bill, once signed into law, would lower health care costs, provide broader coverage for more Americans, and infuse the U.S. economy with hundreds of thousands of new jobs.  Now, eighteen months later, reality does not match the Democrats' high hopes for the health care initiative.
A couple of weeks ago, the Kaiser Family Foundation found that health insurance premiums are rising dramatically this year; health care premiums have risen 9% in 2011 over the previous year.  Furthermore, according to the Heritage Foundation, job growth is stagnating as a direct result of ObamaCare.  For the 18 months prior to ObamaCare's passage, job creation in the U.S. was 67,000 jobs per month.  In the 18 months since passage of ObamaCare, the average monthly job creation is now 6,500.  In other words, job creation post-ObamaCare's passage is only 10% of what it was prior to passage.
As ObamaCare continues to go into effect in the coming years, expect to hear more bad news about the impact of its implementation, from high unemployment rates to expensive financial burdens on states to excessive fines and taxes on employers and employees.
Illegal Immigration – Rule of Law
If you would like to participate in the Tea Party Immigration Coalition's weekly phone calls, please email berksteaparty@berksteaparty.org. Also, check out their website here. Lastly, North Carolina State Coordinator, Mark Hager, went to Arizona to help film a documentary about the current situation on our borders. To watch the trailer and order a copy of the DVD, click here.
House of Representatives – The Week Ahead
EPA Regulatory Relief:
1. The House will finish up H.R. 2250, the EPA Regulatory Relief Act.  The bill would provide a legislative stay of four interrelated Environmental Protection Agency rules, commonly referred to as the "Boiler MACT rules," that govern emissions of mercury and other hazardous air pollutants from approximately 200,000 boilers and incinerators nationwide.  EPA officials have estimated that the capital cost of implementing these rules will be $9.5 billion, but a recent study prepared by IHS Global Insight puts the figure at $20 billion.  The precise cost of these stringent rules may still be unknown, but they will undoubtedly impose significant new regulatory costs on employers and small businesses that could lead to factory closures and job losses.  A study by the American Forest and Paper Association concluded that the Boiler MACT rules put more than 20,000 forest industry jobs at risk – 18 percent of the entire workforce at U.S. pulp and paper mills.  The bill would alleviate the excessive regulatory burden placed on employers by the EPA's Boiler MACT rules by replacing them with sensible, achievable rules that do not destroy jobs.
2. The House will also consider H.R. 2273, the Coal Residuals Reuse and Management Act.  The EPA has proposed rules to regulate coal combustion residuals as hazardous waste, placing excessive uncertainty on the coal ash recycling industry when these materials do not even meet EPA's own standards for toxicity.  This overregulation would destroy jobs in the emerging byproducts industry and pass-on a potential 25 percent increase in costs to consumers.  This bill would preclude the EPA from regulating fly ash waste, bottom ash waste, slag waste, and flue gas emission control waste generated primarily from the combustion of coal or other fossil fuels under the Solid Waste Disposal Act.
Senate – The Week Ahead
The Senate may take up their bill about China's currency (S 1619) as well as their amended version of a "jobs" bill (S 1660). In case you missed it, Majority Leader Harry Reid invoked a "nuclear option" to keep President Obama's "jobs" bill from coming to the floor for a vote. When the media or the left try to accuse the tea party of obstructing progress on Obama's "jobs" bill, remind them that his own party won't touch the bill with a ten-foot pole. Read all about it here.