Trump's justice likely to be trouble for rogue agencies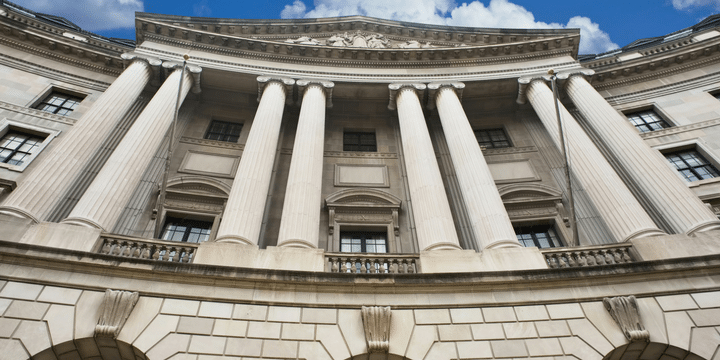 Washington is bracing for President Trump's decision of who will replace Justice Kennedy on the U.S. Supreme Court – including agencies that reigned under the Obama administration. Consumer Financial Protection Bureau (CFPB), created by Sen. Elizabeth Warren, D-Mass., was designed with the intent to protect American consumers from abusive financial practices; however, it has become nothing more than a political slush fund. D.C. Circuit Court Judge Brett Kavanaugh even ruled that the agency is unconstitutional. Whoever President Trump picks for the Court will likely take a conservative view to the CFPB's abuse of power.
The Washington Examiner has the story:
The CFPB, created by the 2010 Dodd-Frank financial reform law, features a sole director, rather than a bipartisan commission. That director, moreover, cannot be fired by the president except for cause. Conservatives have argued that the combination makes the CFPB director unaccountable to the public.

Kavanaugh argued that the director has "more unilateral authority — that is, authority to take action on one's own, subject to no check — than any single commissioner or board member in any other independent agency in the U.S. government."

…

Dodd-Frank intentionally gave the CFPB director broad discretion to oversee markets in order to allow him to move quickly and aggressively to police markets.

Under the first director, Obama appointee Richard Cordray, the agency did just that, aggressively regulating firms and writing sweeping new rules on products like payday loans and practices like mandatory arbitration.

Under the Trump-appointed acting Director Mick Mulvaney, however, the agency has moved just as fast in the opposite direction. The fiscally conservative former South Carolina congressman, who also serves as Trump's budget director, has begun unilaterally reforming the agency, refocusing its mission from aggressively overseeing companies to relieve regulatory burdens. Mulvaney has even changed the name to the Bureau of Consumer Financial Protection, or BCFP.

Mulvaney's actions have outraged progressive advocates of the bureau. But they are right in line with White House policy. White House counsel Donald McGahn, the man in charge of the selection process for Trump's nominee to replace retiring Justice Anthony Kennedy on the Supreme Court, has said that a top priority for appointees is curbing the administrative state, of which the CFPB is an exemplar.

The bureau's very structure could be in question.
Acting Director Mick Mulvaney has gone in and has worked toward putting an end to the corruption surrounding the agency; however, there is still a lot of work to be done to end corruption. We hope that Trump's justice will not only hold conservative values but will uphold the Constitution and the rule of law. And upholding the rule of law should not be solely for the of the U.S. Supreme Court to respect, but all branches of government including its agencies.