Trump is fixing the healthcare mess Obama left behind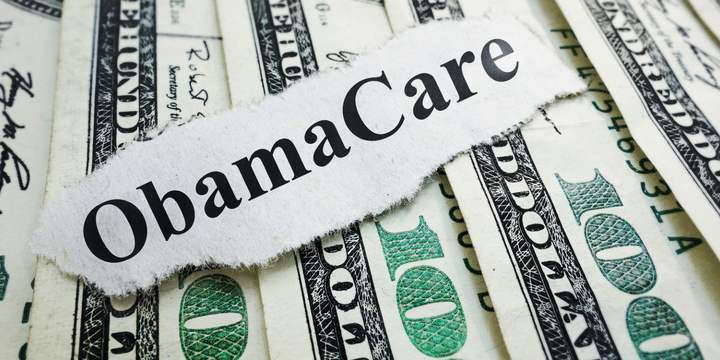 The Trump Administration has not yet given up on the fight to repeal and replace the disastrous ObamaCare law. In case you've missed it, here are some things that Trump has done to help save millions of Americans from suffering under the law:
Trump attempted to push the Republican-led Congress to repeal and replace ObamaCare, but, as usual, Congress couldn't get the job done, largely because so-called "moderate" Republicans were totally unwilling to do anything other than make slight tweaks to a collapsing system. At best, moderates' proposals would have put a Band-Aid on the ObamaCare bullet wound.

Without congressional action, the Trump administration's options have been and will continue to be limited, but President Trump is doing everything he can to provide people with additional, more affordable health care options. For instance, in June, the Department of Labor finalized a rule permitting sole proprietors, small business owners, and employees of small businesses to join together to purchase association health plans. Under the rule, workers with a "commonality of interest," such as living in the same state or working in the same industry, will be able to purchase group health insurance, just like large corporations. Group health insurance is much cheaper than individual insurance plans because a large group has significantly more negotiating power than an individual, insurance can be purchased across state lines, and the costs are spread out among many people. It's also important to note that association health plans will provide coverage to people with pre-existing conditions, and they won't charge sicker people more money for their insurance.

Earlier in August, the Trump administration made another significant change, dramatically expanding short-term, limited-duration health insurance plans to 12-month periods, which can be renewed for up to a total of 36 months. Under the Obama administration, short-term plans were limited to just three months, making them too burdensome and ineffective for the overwhelming majority of Americans who might be interested in purchasing a short-term plan.

Short-term health insurance plans aren't meant to provide comprehensive coverage, so if you or your family have a lot of existing and costly health care problems, they aren't a good option. But for relatively healthy people, especially younger Americans and people between jobs, short-term plans can provide affordable catastrophic health care coverage. Most plans cost far less than $200 per month, more than half of what the average ObamaCare Silver Plan costs. Although the deductibles are often high for these plans, those who purchase them can use the savings resulting from paying a lower premium to offset any additional health care expenses, and in many cases, the deductibles are similar to what many ObamaCare plans offer.

These reforms might seem small, but together, the Congressional Budget Office (CBO) and the Joint Committee on Taxation (JCT) project that by 2023, six million people will choose to enroll in an association health plan or short-term insurance plan. Further, CBO and JCT say "the rules would decrease the number of uninsured people by roughly 1 million in 2023 and each year thereafter, with the majority of the previously uninsured enrolling in STLDI [short-term, limited-duration] plans."
Even with the midterm elections and Judge Kavanaugh's hopeful confirmation keeping everyone's attention, President Trump is still trying to keep his campaign promise. There might still be a chance for repeal and replace effort. Let's hope lawmakers will follow Trump's example and look for ways to get rid of the law and help millions of Americans find affordable coverage.