TOPLINE: Stuff You Should Know for Wednesday, November 5, 2014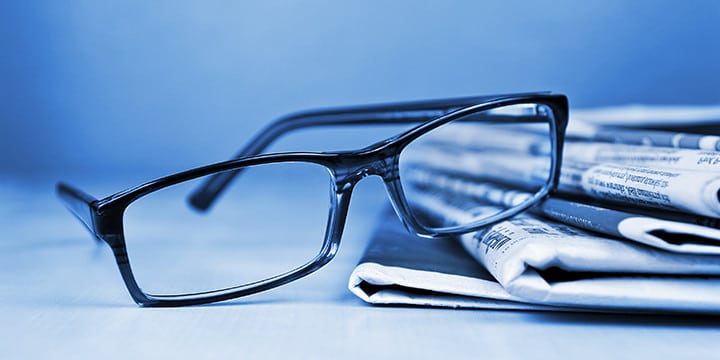 GOP Surge: Republicans Seize Control of Senate
Republicans seized control of the Senate and strengthened their hold on the House in a wave of Election Day victories Tuesday that served as a repudiation of President Barack Obama's second-term policies and put a series of Democratic-leaning states — including Obama's home, Illinois — under control of new Republican governors. Senate Republican leader Mitch McConnell defeated Democrat Alison Lundergan Grimes in Kentucky, putting him in position to become the new Senate majority leader and confront Obama over his signature health care law. Republicans took over formerly Democratic Senate seats in seven states, including GOP-leaning Arkansas, Montana, South Dakota and West Virginia.
http://tbo.com/news/politics/gop-wins-senate-control-ready-to-confront-obama-20141105/
GOP Governors Win Blue States Maryland, Massachusetts, Illinois
President Barack Obama's home state of Illinois elected a Republican governor on Tuesday night. Massachusetts will have its first Republican governor since Mitt Romney. Stunning Republican gubernatorial victories came in reliably Democratic states, including those won overwhelmingly by Obama in 2012. Illinois ousted Democrat Pat Quinn in favor of Republican Bruce Rauner, while Maryland voters opted for Republican Larry Hogan over Democrat Anthony Brown. Republican Charlie Baker won a Massachusetts match-up against Martha Coakley, the state attorney general who lost a special Senate election to Scott Brown in 2010. Republicans also continued their dominance of governors' mansions when a number of GOP leaders fought off stiff challenges from Democrats. Republican Rick Scott defeated Republican-turned-Democrat Charlie Crist in Florida's very tight and hotly contested race.
http://www.cnn.com/2014/11/05/politics/midterms-governor-2014/
Republicans Extend House Majority
Republicans expanded their control of the U.S. House of Representatives in the midterm election, as voters' frustrations with the White House ousted a slew of Democratic incumbents in a night that turned the reins of Congress to the GOP. Republicans will easily maintain their House majority, the Associated Press said, with late results only determining its final size. The GOP had seized 11 Democratic districts, as of early Wednesday morning, and could gain more as tight races in Arizona and California are later decided. Longtime Democratic strongholds toppled in states where President Barack Obama had been unpopular, with Republican challengers ousting 19-term Democratic Reps. Nick Rahall in West Virginia and John Barrow in Georgia, where the last remaining white Democrat in the Deep South had held his seat for a decade.
http://online.wsj.com/articles/midterm-elections-2014-republicans-set-to-expand-house-majority-in-midterm-election-1415118386
Democrats Are Freaking Out After An Absolutely Disastrous Election Night
Democrats knew they were in trouble on election night Tuesday when a Virginia Senate seat that was expected to be a blowout victory began to come in much closer than expected. "When you're cheering for an eke-out win in Virginia, not going to be a good night," one Democratic strategist told Business Insider.
WARNING: This article contains adult language. Reader discretion advised.
http://www.sfgate.com/technology/businessinsider/article/Democrats-Are-Freaking-Out-After-An-Absolutely-5872018.php
Produced by Tea Party Patriots Communications – Contact Shirley & Banister –  122 S Patrick St, Alexandria, VA 22314 – 703-739-5920