TOPLINE: Stuff You Need to Know for Wednesday, October 8, 2014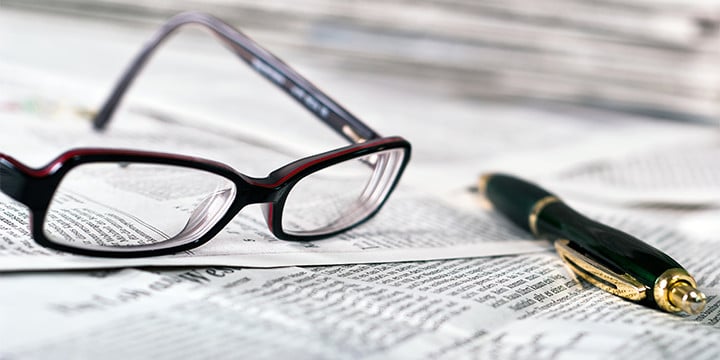 Maryland Sheriff Frustrated Illegals He Arrested for Crimes Freed by Feds
Frederick County Sheriff Chuck Jenkins is doing his best to try to get illegal immigrants who commit crimes off the streets of his Maryland community, but the Obama administration and immigrant rights groups are foiling him.
U.S. Immigration and Customs Enforcement has released 25 of the 98 illegal immigrants county deputies arrested and tried to process so far this year through the federal government's 287(g) program.
It's a crying shame how the Obama administration subverts those who try to enforce the law.
http://www.washingtontimes.com/news/2014/oct/7/feds-release-criminal-illegal-immigrants-foil-mary/
Arizona's High Desert: Where Border Politics Become a Harsh, Almost Sinister Experience
Gary Thrasher has found migrants on his roof, in his truck, in the shower in his barn. They leave a trail of backpacks and water bottles by the mesquite tree on his land, three miles from the Mexican border. He and other ranchers often stumble across migrants, dead or alive. He once took a call from neighbours in Hereford, Arizona, who asked him to check out a man who was sleeping under a bush and making their dog bark. "I went out there and his eyeballs were picked out and he was deader than a brick," he said. There was no investigation. Border authorities just came and scooped up the body, like roadkill.
This is what happens when the president basically invites illegal immigration with promises of amnesty.
http://www.theguardian.com/us-news/2014/oct/07/arizona-democrats-border-midterms-ranchers-latinos-immigration
Learn the truth about illegal immigration!  See The Border States of America,
the new movie from Tea Party Patriots narrated by Nick Searcy!  Learn more here!
Gallup:  More Still Say Health Law Has Hurt Instead of Helped Them
Although more provisions of the Affordable Care Act have taken effect over the past year, more Americans still say the law has hurt rather than helped them. … At the same time, overall attitudes about the law have stayed constant over the past year.Currently, 41% of Americans approve of the Affordable Care Act, commonly referred to as "Obamacare," while 53% disapprove.
Face it – the president and his party cannot escape the public's disapproval of Obamacare.
http://www.gallup.com/poll/178094/say-health-law-hurt-instead-helped.aspx
Wal-Mart Cuts Health Benefits for 30,000 Part-Time Employees
Wal-Mart, the country's largest retailer, is eliminating health benefits for about 30,000 employees to control its rising healthcare costs…. Wal-Mart is not the first company to trim health benefits in the wake of Obamacare's roll out. Rival Target announced in January that it was eliminating benefits for all part-time workers. It encouraged those employees to enroll in Obamacare and gave a $500 cash payment to each of them. Home Depot and Trader Joe's announced last year that they would stop offering coverage to part-timers.
Why does America oppose Obamacare?  Here are 30,000 more reasons.
http://ktla.com/2014/10/07/wal-mart-cuts-health-benefits-for-30000-part-time-employees/
Produced by Tea Party Patriots Communications – Contact Shirley & Banister –  122 S Patrick St, Alexandria, VA 22314 – 703-739-5920