TOPLINE: Stuff You Need to Know for Wednesday, October 22, 2014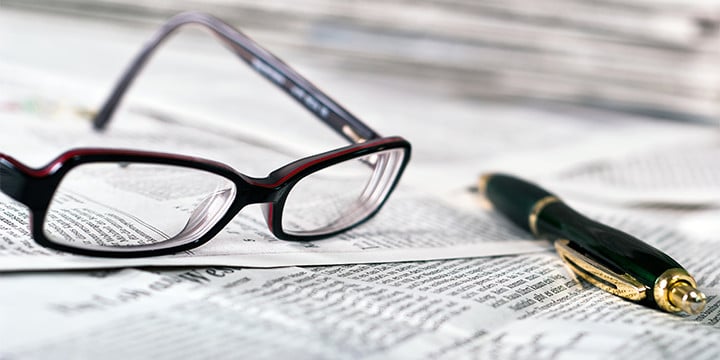 The Real Story on How Much Obamacare Increased Coverage
We now have the Medicaid and private-market health insurance enrollment data for the second quarter of 2014 needed to complete the picture of how Obamacare's rollout affected coverage. What we've learned is that the Obamacare gains in coverage were largely a result of the Medicaid expansion and that most of the gain in private coverage through the government exchanges was offset by a decline in employer-based coverage. In other words, it is likely that most of the people who got coverage through the exchanges were already insured. …while most of the attention this year focused on the new health insurance exchanges, the data indicate that a significant share of exchange enrollments were likely the result of a substitution effect—meaning that most of those who enrolled in new coverage through the exchanges already had coverage through an individual-market or employer-group plan.
See? Obamacare is just a shell game.  For this, liberals blew up one-seventh of the economy.
http://dailysignal.com/2014/10/22/real-story-much-obamacare-increased-coverage/
Immigration Official: Agency 'Going to Be Ready' for Obama Orders
The Obama administration is readying executive orders that would benefit as many as 11 million illegal immigrants in the United States, the new head of the Citizenship and Immigration Services said on Tuesday. "We're going to be ready," Leon Rodríguez told a session on immigration law and policy at Georgetown University in Washington, NBC News Latino reports. "Our agency will be shouldering the primary responsibility for executing whatever it is." Rodríguez, who was sworn into the position in July, declined to elaborate further on the administration's plans.
Can there be any doubt on Obama's plans for amnesty after the votes are counted next month?
http://www.newsmax.com/Newsfront/executive-action-illegal-immigrants/2014/10/21/id/602249/
See the Tea Party Patriots original film The Border States of America!  Click here to screen the movie.
GOP: Majority Would 'Get To Truth' on IRS
Republicans vow to put the clamps on the IRS if they sweep to power in November. GOP lawmakers and aides believe that House-passed legislation to limit the IRS's reach would have a better shot at making it to President Obama's desk if Republicans win control of the Senate on Nov. 4. Full Republican control of Congress would give the GOP added leverage over the IRS, doubling the panel's oversight of an agency that drew conservative ire by improperly scrutinizing Tea Party groups seeking tax-exempt status. The intensified oversight would be particularly damaging to the IRS's increasingly public role in another GOP target, ObamaCare. The agency scheduled to start enforcing the Affordable Care Act's individual mandate penalty in 2015.
We could use a little truth out of the IRS dontchathink?
http://thehill.com/policy/finance/221484-gop-vows-majority-would-get-to-truth-in-irs-probes
Matthews: GOP 'Murdering' The Vote Of 'Sons & Daughters Of Slaves'
In his opening "Hardball" monologue, MSNBC's Chris Matthews accused the Republican Party of "murder in broad daylight" for passing voter ID laws, or as he put it, disenfranchising "the sons and daughters of slaves."
This is pure, unadulterated, hyperventilating panic. Oh – you can also watch this unhinged rant on video.
http://dailycaller.com/2014/10/21/matthews-gop-murdering-the-vote-of-sons-daughters-of-slaves-video/
Produced by Tea Party Patriots Communications – Contact Shirley & Banister –  122 S Patrick St, Alexandria, VA 22314 – 703-739-5920