TOPLINE: Stuff You Need to Know for Wednesday, November 12, 2014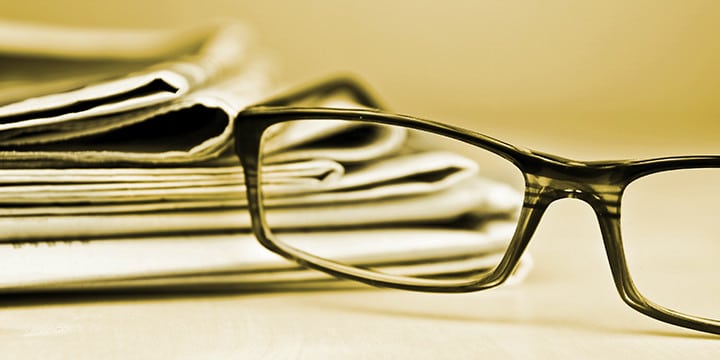 Gruber: Republicans Trying To "Confuse People" About Obamacare
Jonathan Gruber… appeared on Boston's WGBH-TV Tuesday to defend the healthcare reform law and to explain his comments that the Affordable Care Act was pushed through Congress due to the "lack of transparency." Gruber also said the "stupidity of the American people" was critical in getting the law passed. On WGBH-TV today, however, Gruber accused Republicans of trying to "confuse people" on Obamacare, calling it their "master strategy."
Check out this audio clip from the guy who just got busted saying something he wishes he hadn't.
http://www.realclearpolitics.com/video/2014/11/11/gruber_republicans_trying_to_confuse_people_about_obamacare.html
Several Hundred Kaiser Permanente Nurses Are on Strike
Nurses are on strike at Kaiser Permanente. Several hundred stepped out of the hospital and onto the picket lines. But hospital administrators say it's business as usual inside and patients are being seen and cared for despite the labor issues…. Kaiser nurses on strike said the hospital has room for major improvement. Not only with hiring more staff but also providing tools and resources to give patients the best care. "We also have an influx of patients from the Affordable Care Act to where we are seeing more patients and that are sicker patients for our patient population," said Registered Nurse Cathy Davis.
Obamacare is so bad even the nurses are striking! Maybe they too are trying to "confuse people."
http://abc30.com/news/several-hundred-kaiser-permanente-nurses-are-on-strike/391447/
A President Who Is Hearing Things
President Obama begrudgingly said, "I hear you," to those who voted, and to those who didn't, after last week's elections in which he and his Democratic Party took a drubbing. But did he really hear, or are his once finely tuned political ears tone-deaf from too many cheers from his adoring supporters? …In sum, the American people are not as dumb and as easily fooled or led as some political elites think they are.  And since most Americans are not political people, they tend to behave like sleeping giants. But when awakened, look out.
Democrat elites from the president right on down the line are still in denial over the midterms. It's kinda sad.
http://www.realclearpolitics.com/articles/2014/11/12/a_president_who_is_hearing_things_124634.html
The Coming Climate Onslaught
The Obama administration is set to roll out a series of climate and pollution measures that rivals any president's environmental actions… the efforts scheduled for the next two months show that President Barack Obama is prepared to spend the remainder of his term unleashing sweeping executive actions to combat global warming.
Global warming, huh?  Check it out…
http://www.politico.com/story/2014/11/climate-rules-obama-112792.html
Brutal Cold, Heavy Snow Slam Central U.S.
Arctic air continued to surge into the central U.S. on Tuesday, while record-breaking snow buried portions of the Arctic air continued to surge into the central U.S. on Tuesday, while record-breaking snow buried portions of the upper Midwest. Wind chills were as cold as 20 below zero in portions of western Montana on Tuesday. By Wednesday morning, wind chills could bottom out at 35 below zero in some spots…
People are shoveling record-breaking levels of global warming off their sidewalks… before Thanksgiving…
http://www.azcentral.com/story/news/nation/2014/11/11/midwest-central-us-snow-cold-weather/18844003/
Produced by Tea Party Patriots Communications – Contact Shirley & Banister –  122 S Patrick St, Alexandria, VA 22314 – 703-739-5920