TOPLINE: Stuff You Need to Know for Wednesday, July 16, 2014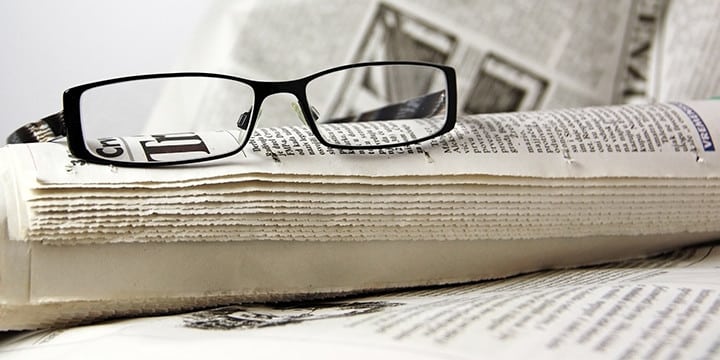 Immigrants Posing as "Fake Families" to Stay in the U.S.
The influx of unaccompanied immigrant children crossing the border may be triggering yet another problem for Border Patrol agents–fake family units. Although there are no official numbers available, there are reports of unaccompanied immigrant children being approached by adult immigrants and told to pose as a family in order to have a better chance of staying in the U.S. Workers at Lackland Air Force Base in San Antonio told Chris Cabrera with the National Border Patrol Council about what some of the immigrant children at their center experienced before crossing the border. "There were a couple of boys there that were saying that men approached them at some point in their journey on the Mexican side and told them 'hey from this point until further notice, I'm gonna be your father and this guy's gonna be your uncle' and [they would] come up with a back story so they could both pass through," explained Cabrera.
Nice job keeping the "illegal" in "illegal immigration."  
http://www.ksat.com/content/pns/ksat/news/2014/07/16/tx-immigrants-posing-as-fake-families.html
Sen. Harry Reid: "The Border Is Secure"
SEN. HARRY REID (D-NV): I believe our number one concern should be this narrow issue of how we take care of this situation we have on the border. As I've been told, the Cornyn-Cuellar legislation covers a lot of other issues other than the problem we're having on the border. Had we done comprehensive immigration reform, we wouldn't be having this issue. And everyone here, the border is secure.
I swear we are not making this up. Maybe he's posing as a "Fake Senator."
http://www.realclearpolitics.com/video/2014/07/15/sen_harry_reid_the_border_is_secure.html
Obama Executive Actions Seen As Threat to Constitution
A prominent law professor and avowed supporter of the Obama White House will tell the House on Wednesday that the president has created one of the biggest constitutional crises in the country's history and will endorse House Republicans' effort to sue to rein him in. Jonathan Turley, a professor at George Washington University, will say President Obama is trampling the founders' vision for the country in his push to circumvent Congress, and he will demand Republicans and Democrats alike forget their party labels to unify against this White House power grab.
Yeah, it's that serious. Jot down this item in your daybook.
http://www.washingtontimes.com/news/2014/jul/15/obama-executive-actions-seen-as-threat-to-constitu/?page=1
Republicans Pounce on Democrats' Bill to Reverse Hobby Lobby Ruling
Senate Republicans sent a message to their Democratic counterparts: you won't be the only party ready to respond in the wake of a Supreme Court decision on contraception coverage. Sen. Kelly Ayotte, R-N.H., denounced her Democratic colleagues Tuesday for what she calls "misrepresentations" of a recent Supreme Court ruling that closely-held companies like Hobby Lobby don't have to follow the Obamacare mandate requiring large firms to help pay for their employees' birth control.
Liberals have been dishonest about the Hobby Lobby ruling since Day One – let's set the record straight!
http://www.cbsnews.com/news/republicans-pounce-on-democrats-bill-to-reverse-hobby-lobby-ruling/