TOPLINE – Stuff You Need to Know For Tuesday, September 30, 2014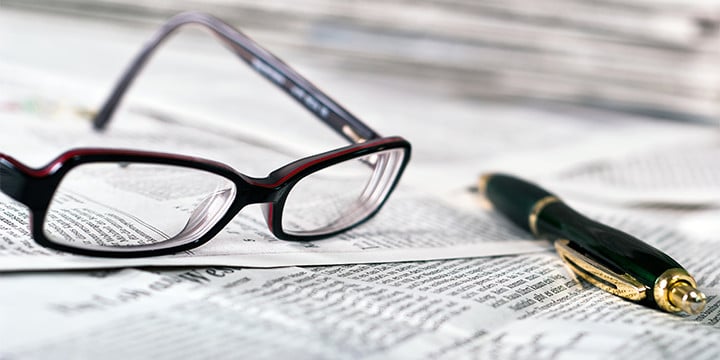 Study: Obama's Immigration Plan Could Let Convicted Drunk Drivers Escape Deportation
A study released early Tuesday is warning that the Obama administration's plan to spare immigrants from deportation could allow thousands of illegal residents with dangerous driving convictions to stay in the country, including many with drunk or drugged driving convictions. The study from the Center for Immigration Studies said the administration is thought to be considering a policy change that would let immigrants stay in the country if their most serious offense is a traffic violation. But CIS said "traffic violations" cover a wide range of incidents, and drawing the line there could pose serious safety problems for Americans. "An amnesty to benefit alien traffic offenders undermines the enforcement of immigration law and circumvents Congress with the sole goal of protecting illegal aliens from deportation," said Dan Cadman, a Center fellow and co-author of the report.
Great, that's all we need – more liquored-up drunks on the road.  
http://www.theblaze.com/stories/2014/09/30/study-obamas-immigration-plan-could-let-convicted-drunk-drivers-escape-deportation/
Illegal Immigration: 70 Percent of Released Families Never Report Back To Federal Agents
Seven out of ten illegal alien families apprehended at the Mexican border apparently never show up for their appointments with federal immigration agents. As a condition of their release by Homeland Security, these families are supposed to report to authorities within 15 days.
Maybe they just couldn't find a designated driver? It could happen.
http://www.inquisitr.com/1508409/illegal-immigration-70-percent-of-released-families-never-report-back-to-federal-agents/
Unreleased Poll: Democrats' Deep Split On Amnesty
Many Democrats and swing-voters strongly oppose President Barack Obama's immigration policies, according to previously unreleased information from a poll by George Washington University's Battleground poll. The August survey of 1,015 likely voters showed that Obama's immigration policy faces lopsided opposition, 57 percent to 38 percent…. Large slices of critical Democratic-leaning blocs also strongly opposed the president's immigration policies, the data showed. The sample of 204 low-income voters in the poll split 46 percent strongly against, 24 percent strongly supportive… Union households gave Obama a 59 percent to 39 percent overall positive job approval, but also reported 39 percent strong negative to 24 percent strong positive rating on immigration.
Holy cow! And these data are from August so opposition to Obama's amnesty is probably even higher today.
http://dailycaller.com/2014/09/29/unreleased-poll-democrats-deep-split-on-amnesty/
Obamacare Is Back- And Its Increased Costs Are Likely to Hurt Democrats in November
In this final stretch before the midterm elections, many analysts believe Obamacare isn't the hot political issue it once was….  But a new study out this week from Bloomberg Government threatens to bring the Affordable Care Act back to center stage — and in a way that will likely hurt the electoral chances of incumbent Democrats, all of whom voted for the law. The study found that federal spending on Obamacare and related legislation has far exceeded anyone's estimates at $73 billion.
Face it – the only thing true about Obamacare is that Democrats had to pass the law to see what's in it.
http://www.post-gazette.com/opinion/2014/09/30/Obamacare-is-back-Democrats-midterm-November/stories/201409300065