TOPLINE: Stuff You Need to Know for Tuesday, October 28, 2014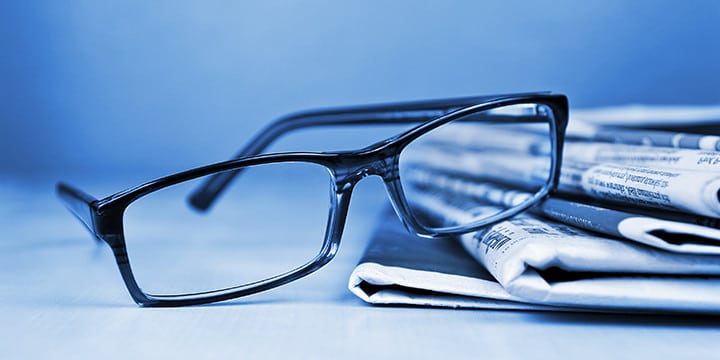 Immigration Officer Union Sounds Alarm Over DHS Order for Millions of Blank Work Permits,
Green Cards
A union that represents thousands of federal immigration officers is raising alarm after the U.S. government ordered supplies to create millions of blank work permits and green cards, touching off speculation that the Obama administration may be preparing executive action on immigration. The Associated Press reported last week that the new federal contract proposal from the Homeland Security Department would allow the government to buy enough supplies to make as many as 34 million immigrant work permits and residency cards over the next five years. The move appeared to suggest that the administration is preparing for a surge of work permit applications from illegal immigrants. Kenneth Palinkas, the president of the National Citizenship and Immigration Services Council, said in a press release Monday that he believes the move indicates the administration is planning to enact "massive unilateral amnesty" after the midterm elections. "…If you care about your immigration security and your neighborhood security, you must act now to ensure that Congress stops this unilateral amnesty," he said. "Let your voice be heard and spread the word to your neighbors. We who serve in our nation's immigration agencies are pleading for your help – don't let this happen."
These men and women know that executive amnesty will thoroughly destroy border security.
http://www.foxnews.com/politics/2014/10/28/immigration-officer-union-sounds-alarm-over-white-house-order-for-millions/
Is Your ObamaCare information Safe? Reports of Lack of Security Within Health Care Website
The ObamaCare website is 'easy' to hack and has become the focus of security concerns as the second year of enrollment approaches. The health care website is one of the largest federal collection of personal information ever assembled and concerns have been raised about the security of the data kept there. The website requires those enrolling for ObamaCare to supply their first and last name, home address, social security number and paying information – including credit card data.
Check the "Lousy Data Security" box on the "Why Obamacare is a Disaster" form. How can this even happen?
http://www.dailymail.co.uk/news/article-2810805/Is-ObamaCare-information-safe-Reports-lack-security-health-care-website.html
7 in 10 Americans Angry About Direction of Country, Says CNN Poll
Nearly 7 in 10 Americans are angry at the direction the country is headed and 53% of Americans disapprove of President Barack Obama's job performance, two troubling signs for Democrats one week before the midterm elections, a new CNN/ORC International Poll shows…. While 36% of Republican voters said they are "extremely" or "very enthusiastic," about voting this year, only 26% of Democrats use that language to describe themselves, in the CNN/ORC poll.
"That 10 point difference is certain to affect turnout and hurt Democrats' chances in marginal districts," Holland said about the 435 House races on the ballot next Tuesday.
Obama's America – where 7 in 10 people are "angry" about the direction of the country. Incredible.
http://www.wptv.com/news/national/7-in-10-americans-angry-about-direction-of-country-says-cnn-poll
Produced by Tea Party Patriots Communications – Contact Shirley & Banister –  122 S Patrick St, Alexandria, VA 22314 – 703-739-5920