TOPLINE: Stuff You Need to Know for Tuesday, October 14, 2014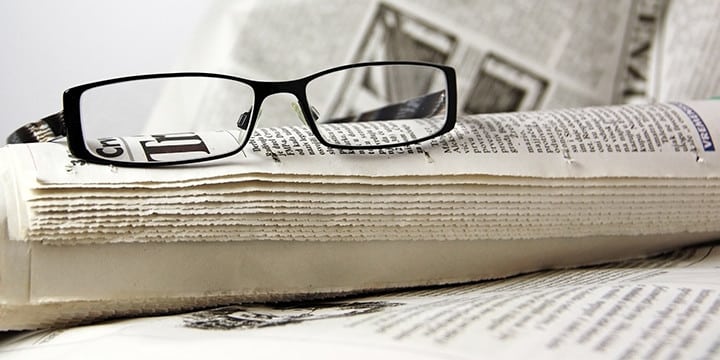 'Border States of America': New Documentary To Highlight Insecure Border, Rampant Lawlessness in America
A new documentary from the Tea Party Patriots will highlight the insecure border with Mexico, featuring interviews with Sen. Jeff Sessions (R-AL), Reps. Steve King (R-IA) and Louie Gohmert (R-TX) and scores of law enforcement officials who serve along the entire U.S. border with Mexico. The documentary, titled "Border States of America," is hosted by Nick Searcy—a star from the FX television series Justified where he plays a U.S. Marshal. "Every day brings another example of the disastrous consequences of open borders and amnesty," Tea Party Patriots president Jenny Beth Martin said in a statement about the documentary. "First, it was a humanitarian wave of crime and disease, now suspected terrorists are being apprehended with who knows how many slipping through; and of course there's now the question of Ebola. Border States of America with Nick Searcy is a must-watch for those who care about the Republic's security and sovereignty."
It's a big film covering a big issue.  Oh – and check out the trailer for a sneak peak.
http://www.breitbart.com/Big-Government/2014/10/13/Border-States-Of-America
The Border States of America debuts Oct. 16.  Call Mike Rudin a 703-739-5920 for details and to line-up an interview on this important movie.
White House Officially Backs Off On Immigration For Now
Times have changed, and quickly. It wasn't long ago that President Obama was threatening to use his pen for immigration reform before the midterm elections. But now the White House is singing a different tune. It looks like they are 'kicking the can' down the road until after the voting is over. "Had the president moved forward with his announcement prior to election day, you would have seen Republican candidates do more to make the immigration issue central to their campaign, and in the event they were successful in their campaign, the concern would be that they would cite their opposition to immigration reform as a reason for their success," White House spokesman Josh Earnest said. Bryan Preston of PJ Media told KTRH that what Earnest is really saying is it's a losing proposition for the White House. "Amnesty is not popular among most voters. Voters who vote in the midterms tend to oppose amnesty," Preston said. Preston says the Ebola scare doesn't help, either. "This President doesn't want to be seen as being pro-open border about a disease that has come to the United States and has killed a man in Texas, a border state," Preston explained.
Seriously, can anybody trust this crowd?
http://www.ktrh.com/articles/houston-news-121300/white-house-officially-backs-off-on-12859571#ixzz3G7QBtpza
Administration Won't Release New ObamaCare Premiums Until After Midterm Elections
If you missed out on ObamaCare's last open-enrollment period, your next opportunity is right around the corner. So what would your new premium options look like? The administration will be happy to tell you – after the midterm elections.
Anyone want to guess why they're hiding this info until after the election? Anyone? Bueller?
http://townhall.com/news/around-the-web/2014/10/13/administration-wont-release-new-obamacare-premiums-until-after-midterm-elections-n1904500
Produced by Tea Party Patriots Communications – Contact Shirley & Banister –  122 S Patrick St, Alexandria, VA 22314 – 703-739-5920