TOPLINE: Stuff You Need to Know for Thursday, July 10, 2014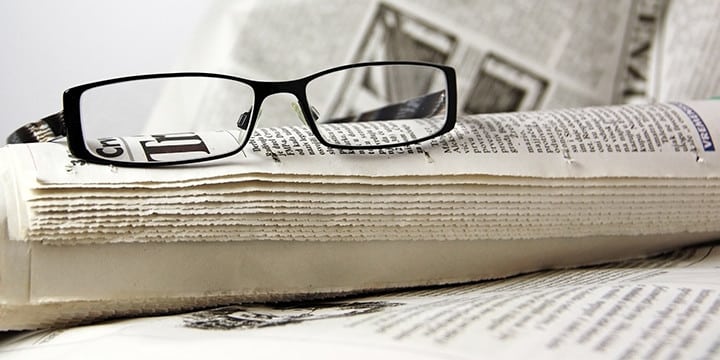 GOP: Lerner Warned IRS Employees to Hide Information From Congress
"Just as the IRS tea party targeting scandal was erupting, Lois G. Lerner warned colleagues to 'be cautious' about what information they put in emails because it could end up being turned over to Congress, according to an email message released Wednesday. The 2013 email exchange between Ms. Lerner and fellow employees at the Internal Revenue Service also says that instant message conversations were probably never stored and weren't checked during open­records requests — even though they also fell under the law requiring electronic records to be stored. 'I was cautioning folks about email and how we have had several occasions where Congress has asked for emails and there has been an electronic search for responsive emails — so we need to be cautious about what we say in emails,' Ms. Lerner wrote in an April 9, 2013, message."
This IRS intimidation scandal just keeps getting worse and worse.  The latest installment is here.
http://www.washingtontimes.com/news/2014/jul/9/gop­lerner­warned­irs­employees­hide­information/
New Poll: Many Hispanics Blame Obama For Border Meltdown
"An unreleased poll shows that one third of Hispanic voters and political independents strongly blame President Barack
Obama for the border breakdown that has allowed at least 100,000 unskilled Central Americans to flood over the border. The poll matches other polls showing that middle­class Hispanics oppose a large inflow of illegal or unskilled
immigrants…. The new TIPP poll, conducted for Investor's Business Daily and obtained by The Daily Caller, shows that 39 percent of 693 people who are following the story 'agree strongly' the recent flow of migrants is the result of the administration's pro­immigration policies and its lack of focus on securing the border. Another 20 percent 'agree somewhat.'"
Whether the president likes it or not, Americans believe he owns this immigration mess.  The story is here.
http://dailycaller.com/2014/07/09/new­poll­a­third­of­hispanics­blame­obama­for­border­meltdown/
Cruz: "Amnesty Is Unfolding Before Our Very Eyes"
"Amnesty is unfolding before our very eyes. And I would suggest the only response that will stop this humanitarian disaster is for President Obama to start enforcing the law, to stop promising amnesty, to stop refusing to enforce federal immigration law and finally to secure the borders. Indeed, I would call upon our colleagues in this body in both parties to
come together and secure the border once and for all and to stop holding border security hostage for amnesty." Real Clear Politics has the video right here.
http://www.realclearpolitics.com/video/2014/07/09/cruz_amnesty_is_unfolding_before_our_very_eyes.html
Illegals Continue To Walk All Over Obama, Now With Obama­Themed Shoes
"Some of the illegal immigrants surging across the U.S. border from Central America and creating a growing humanitarian crisis may be wearing tennis shoes emblazoned with images in praise of President Barack Obama." Nope.  Not makin' this up.  The story AND pictures are here. 
http://dailycaller.com/2014/07/09/are­illegal­immigrants­wearing­obama­shoes­now­photos/
Produced by Tea Party Patriots Communications ­ Contact Shirley & Banister ­  122 S Patrick St, Alexandria, VA 22314 ­ 703­739­5920