TOPLINE: Stuff You Need to Know for Monday, November 3, 2014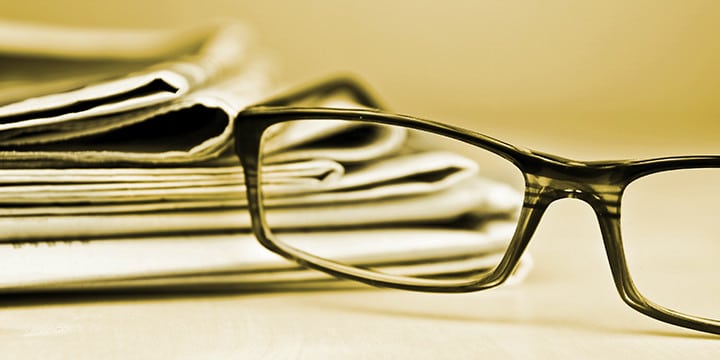 Obama's Border Policy Fueled Epidemic, Evidence Shows
The deadly EV-D68 enterovirus epidemic, which struck thousands of kids this fall, was likely propelled through America by President Barack Obama's decision to allow tens of thousands of Central Americans across the Texas border, according to a growing body of genetic and statistical evidence.
You don't have to be an epidemiologist to understand that massive illegal immigration is gonna be a problem.
http://dailycaller.com/2014/10/31/obamas-border-policy-fueled-epidemic-evidence-shows/
Tea Party Patriots Ground Game Going Full-Throttle in New Hampshire
The Granite State is being criss-crossed by Tea Party Patriots volunteers and newly recruited conservatives who want to make a difference tomorrow.
Check out this cool video on how the Tea Party Patriots Ground Game is going in Northern New England.
https://www.youtube.com/watch?v=GaUwAfbJQns
Campaign Flier Tells Blacks in Alabama to Vote or Face The Honoring of 'Klansmen'
Campaign materials aimed at getting out the black vote are featuring references to lynchings, Jim Crow-era signs, racial unrest — and, as of last weekend, the Ku Klux Klan.
Yeah, it's desperate and pathetic but at the end of the day, these guys are just plain sick.
http://www.washingtontimes.com/news/2014/nov/2/campaign-flyer-tells-blacks-alabama-vote-or-face-h/
Keep Watch At Polls to Catch Fishy Behavior
If you see something, say something. Tomorrow at the polls, please do your civic duty by voting and reporting any fishy behavior. Liberals will tell you that voter fraud doesn't exist. You are not supposed to remember that Rep. Steven Smith went to jail for voting multiple times. What should you be looking for?
This is a nifty guide for citizens preparing to cast their ballot.
http://www.bostonherald.com/news_opinion/columnists/holly_robichaud/2014/11/robichaud_keep_watch_at_polls_to_catch_fishy
What Are the Chances Your Vote Won't Count Because of Voter Fraud?
In the past few months, a former police chief in Pennsylvania pleaded guilty to voter fraud in a town-council election. That fraud had flipped the outcome of a primary election. Former Connecticut legislator Christina Ayala has been indicted on 19 charges of voter fraud, including voting in districts where she didn't reside. (She hasn't entered a plea.) A Mississippi grand jury indicted seven individuals for voter fraud in the 2013 Hattiesburg mayoral contest, which featured voting by ineligible felons and impersonation fraud. A woman in Polk County, Tenn., was indicted on a charge of vote-buying—a practice that the local district attorney said had too long "been accepted as part of life" there. Now come the midterm elections on Tuesday. What is the likelihood that your vote won't count?
A cautionary tale to be certain.
http://dailysignal.com/2014/11/02/voter-fraud-real-threat-integrity-elections/
Produced by Tea Party Patriots Communications – Contact Shirley & Banister –  122 S Patrick St, Alexandria, VA 22314 – 703-739-5920