TOPLINE: Stuff You Need to Know for Monday, August 4, 2014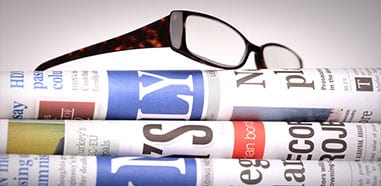 Obama Approval Dives Over Handling Of Border Crisis
President Obama's approval rating dropped to his lowest levels as the public hammers him on his handling of each of the major crises facing the country, according to the latest IBD/TIPP poll, released on Friday. The survey, taken the last week of July, found that only 38% of the public approves of the job Obama is doing as president, while 53% disapprove.
That's a 10-point negative swing in just the past month…. Just 25% say Obama is handling the border crisis well, while 56% blame his policies for encouraging the wave of illegal crossings by children and teens. Even among Democrats, only 46% say Obama is doing a good job, while less than a quarter (23%) of independents do.
Not only do Americans not want amnesty for illegals, they blame the president for the mess on the border!
http://news.investors.com/ibd-editorials-polls/080114-711594-support-for-obama-immigration-reform-obamacare-plunge.htm?ref=mp
Coal Miners Union In Full Revolt After Supporting Obama In 2008
It's unlikely that United Mine Workers of America president Cecil Roberts thought he would be arrested protesting the energy policies of the very politician his union supported in 2008. But things have come full circle for coal miners, who now see President Obama's climate agenda threatening their livelihoods. … Roberts was leading about 5,000 coal miners, their families and supporters to show the EPA that coal miners, boilermakers, electric workers and other unions did not support the Obama administration's new regulations limiting carbon dioxide emissions from coal-fired power plants.
How much more of the Democratic base can the president alienate?
http://dailycaller.com/2014/08/02/coal-miners-union-in-full-revolt-after-supporting-obama-in-2008/
Democrat Barney Frank Says Obama 'Lied to People' About Obamacare
Now that he no longer has to worry about elections and party politics, former Congressman Barney Frank is saying he was "appalled" at President Obama for lying to Americans as he rammed Obamacare through Congress. In a recent interview with Huffington Post, Massachusetts Democrat Barney Frank, a former House Financial Services Committee chairman, expressed his disappointment. "The rollout was so bad, and I was appalled–I don't understand how the president could have sat there and not been checking on that on a weekly basis," Frank said. "But frankly, he should never have said as much as he did, that if you like your current health care plan, you can keep it. That wasn't true. And you shouldn't lie to people. And they just lied to people."
Who hasn't been lied to yet?  Anyone? Anyone? Bueller?
http://www.breitbart.com/Big-Government/2014/08/01/Left-Wing-Democrat-Barney-Frank-Says-Obama-Just-Lied-to-People
Petition Drive: Bring Minor Immigrants to VA!  But House Them?
Watch this video of liberals signing a petition to bring illegal immigrants to their hometown – and then see what happens when they're asked to house one in their home.  Fun stuff!
https://www.youtube.com/watch?v=RQzQQCtGDFg
Produced by Tea Party Patriots Communications – Contact Shirley & Banister –  122 S Patrick St, Alexandria, VA 22314 – 703-739-5920