TOPLINE: Stuff You Need to Know for Friday, July 25, 2014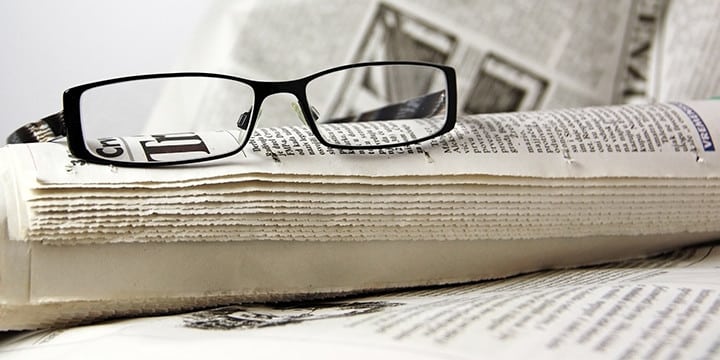 Obamacare's Architect Admitted in 2012 That Only State Exchanges Get Subsidies
In a newly-discovered video from January of 2012, one of the chief architects of Obamacare says the Affordable Care Act provides no tax credits for citizens in states that do not set up their own exchanges. Speaking to an audience at Noblis, a nonprofit scientific and engineering research organization in Falls Church, Virginia, MIT economist Jonathan Gruber urged states to set up their own insurance exchanges so citizens could take advantage of the tax credits. An audience member commented, "It's my understanding that if states don't provide [exchanges], then the federal government will provide them for the states." Gruber responded, "What's important to remember politically about this is if you're a state and you don't set up an exchange, that means your citizens don't get their tax credits—but your citizens still pay the taxes that support this bill. So you're essentially saying [to] your citizens you're going to pay all the taxes to help all the other states in the country. I hope that that's a blatant enough political reality that states will get their act together and realize there are billions of dollars at stake here in setting up these exchanges. But, you know, once again the politics can get ugly around this. [emphasis added]"
Whoa!  Looks like Exhibit A in the inevitable SCOTUS case.  These guys totally knew what they were doing.
http://pjmedia.com/tatler/2014/07/25/obamacares-architect-admitted-in-2012-that-only-state-exchanges-get-subsidies/
Get the 'Rule of Law' interview you need to put this issue into its legal context.  Send Mike Rudin an email now at MRudin@sbpublicaffairs.comor call 703-739-5920.
Public Speaks Out on Housing Immigrant Teens in Verona
The holding of undocumented alien minors at the Shenandoah Valley Juvenile Detention Center in Verona (Virginia) has galvanized Augusta County residents. …Dr. Edward Long spoke as the director of the Shenandoah Valley Tea Party Patriots, an organization with 1,500 members. Long urged Augusta supervisors to take two actions regarding the contract at the detention center, beginning with a letter to the federal government, urging them not to send any more border crossing alien minors to the detention center. Long's second request was to ask that the regional board governing the detention center expand the number of jurisdictions involved so the center can serve more local youthful offenders, not undocumented immigrants.
A fantastic example of Tea Party Patriots' grassroots activism in action in your home town!
http://www.dailyprogress.com/newsvirginian/news/local/public-speaks-out-on-housing-immigrant-teens-in-verona/article_ed9086de-12e2-11e4-8fdb-001a4bcf6878.html
Murder of the Middle Class a 'Must Read'
Put Wayne Allyn Root's new book The Murder of the Middle Class at the top of your August recess reading list!  The American middle class was once the richest middle class in the world but not anymore. In towns and cities across the nation, our once-great middle class is under attack.
Read all about it!
http://www.regnery.com/wp-content/uploads/MurderofMiddleClass1.html