TOPLINE: Stuff You Need to Know for Friday, July 11, 2014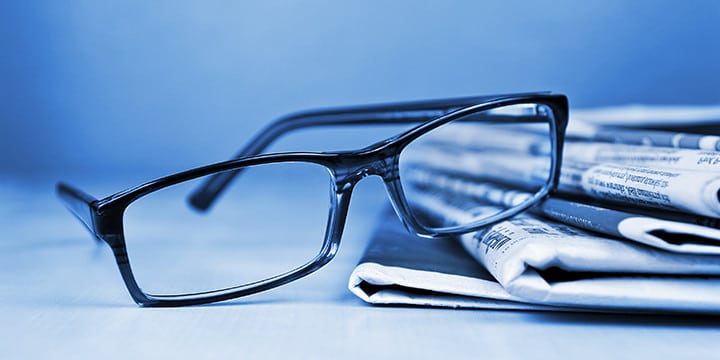 Judge Orders IRS to Explain Missing Emails
"The IRS will have to explain exactly what happened to Lois Lerner's missing emails to a judge and under oath. Federal Judge Emmett Sullivan ordered the IRS to make a sworn declaration in writing describing how Lerner could have lost all the emails she sent to other departments from mid­2009 to mid­2011. The declaration is due by August 10. The judge also assigned federal magistrate John Facciola, an expert in e­discovery, to find out if there is another way to retrieve the emails. Lerner claims her emails were lost when her hard drive crashed on July 13, 2011. The IRS claims her hard drive was then recycled and destroyed. The missing emails were sent during the very period in which Lerner, the former tax­exempt division chief, improperly targeted conservative groups."
Garth Kant with WND has done solid work reporting on this scandal. Read his latest dispatch here.
http://www.wnd.com/2014/07/judge­orders­irs­to­explain­missing­emails/
Freedom Fest 2014 Panelists: Yes, Big Brother Is Here and Watching You
"Freedom Fest's first major panel of the conference opened with the question: 'NSA, TSA, IRS: Are Big Brother and The Thought Police Here?'  And the question didn't mean 'here' as in watching the conference, it meant 'here' like in the face and life of every American citizen. The panel was moderated by Nick Gillespie, editor­in­chief of Reason and the panelists addressing the question were Radley Balko of the Washington Post, Matt Kibbe of Freedom Works, and Jenny Beth Martin of Tea Party Patriots. Martin discussed the targeting of Tea Party groups by the nation's most feared agency, the IRS. Referring to the applications made by tea party groups around the nation for c­4 status from the IRS, she discussed the invasive questions to which the IRS demanded answers along with access to protected parts of their internet websites."
Breitbart's Liz Sheld has a nice wrap of this important panel discussion.
http://www.breitbart.com/InstaBlog/2014/07/10/IRSNSATSA­big­brother
Obama's 2,300 Word Texas Speech Doesn't Mention Securing the Border Once
"In a 2,300­word Democratic National Committee speech in Austin, Texas, today, Pres. Obama detailed his agenda items ­ without mentioning a single word about securing the southern borders." Craig Banister at CNSNews.com has the story here.
http://cnsnews.com/mrctv­blog/craig­bannister/obamas­2300­word­texas­speech­doesnt­mention­securing­border­once
Obama Not Into "Theater"? Yeah… Right…
President Obama says he won't visit the border and review the illegal immigration crisis his policies created because he's not into photo ops or theater.  But he's not kidding anyone.  You need to check out this exclusive Tea Party Patriots video.  Instead of finding out what's happening at the border, he attended a fundraising event in Austin, Texas held … wait for it… in a theater.
Click on this convenient hyperlink to see this exclusive TPP video ­ it's only 37 seconds long so watch now!
https://www.youtube.com/watch?v=LW8w5ww0KSo&feature=youtu.be
Produced by Tea Party Patriots Communications ­ Contact Shirley & Banister ­  122 S Patrick St, Alexandria, VA 22314 ­ 703­739­5920